How Winkworth's central services department helps franchisees
Winkworth's central services department is built up of two key elements with the aim of improving the company's market share. Client services is focused on delivering instructions to the Winkworth offices through database management and provides an important link between the two to ensure no opportunities are missed. The corporate relocation aspect of the department offers a centralised, streamlined property search facility for individuals moving from overseas and companies relocating employees around London and the UK.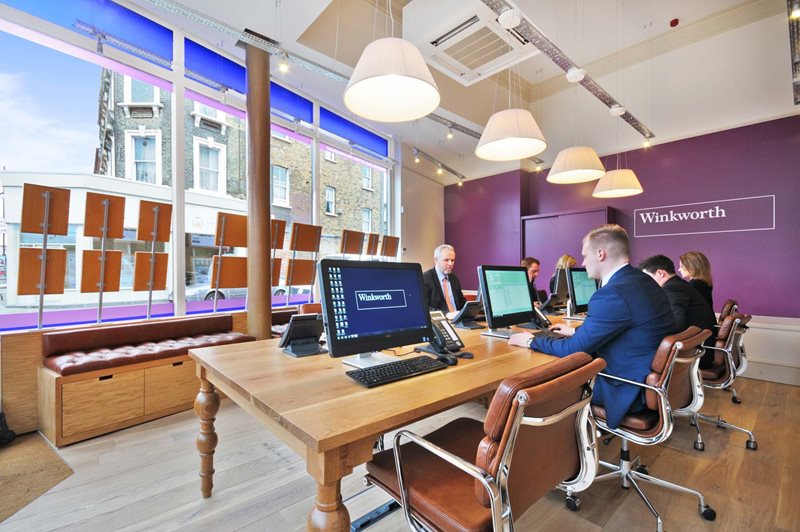 Winkworth's client services team was one of the biggest new additions to the company in 2014 and was implemented to boost business at a local level. With so much client data coming in every day across the network, Winkworth realised the need to be more efficient and opportunistic about generating business from their own customers and ensuring they maximise every opportunity that came their way. This is backed up by the amount of valuations and instructions generated for the offices. Since launch, the department has generated nearly 8,000 valuations across the offices equating to £4.9m of additional revenue, with over 1600 valuations and 360 instructions generated in 2019.
The pro-active team split their time between fully qualifying and cross-referring applicants, mining previous market appraisals and actively searching the offices' databases for valuations. By investing money in lead generation and digital marketing, client services help to generate more leads for offices, as well as sending regular email campaigns to the consented database. As every office is different, the service is tailored to each individual office's needs to ensure they get the most value possible.
Corporate relocation joined forces with the client services team at the start of 2019 and both the relocation agents and the offices are reaping the benefits of this merger. The aim is to connect the offices with relocation agents, property finders, buying agents, HR professionals, tenants, buyers and students that they otherwise may not have had access to, and take the management of these often-complex searches off their hands. For the clients there are great benefits too. Corporate companies are renowned for providing reliable and long-term tenants, as well as often supporting their employees through property sales to ensure things go smoothly. Being able to offer Winkworth clients access to this market can be an additional point of difference between Winkworth and other agencies when out on valuations and is another tool to help the offices secure instructions.
In 2019, between rental applicants and instructions, the central services department generated c.£1,150,000 in additional office fees, up 20% from 2018.
If you would like to learn more about how Winkworth can help your business or for any information on the opportunities currently available, get in touch with the new franchising team today.