Cathedral cities in all their architectural splendour are shaping up to be the hottest destinations, with demand and prices 20 per cent higher than elsewhere, according to leading estate agent Winkworth.
Winkworth's latest episode of The Property Exchange podcast, reveals that cathedral cities such as Bath, Winchester, Exeter and Canterbury are attracting buyers from London and other cities – and as far afield as South-east Asia, thanks to the global success of Bridgerton on Netflix.
Dominic Agace, Chief Executive of Winkworth, told the podcast: "Cathedral cities have always been hotspots. The Romans picked them first and picked them wisely so they are popular as gateways to the English countryside. Hybrid working seems to be the way forward, which enables you to live a bit further away from work than you could before the pandemic. When country markets have taken off, cathedral cities have gone even further over the past two years. We are now seeing demand 20 per cent higher for properties in these cathedral cities, than the country at large. A cathedral city in a beautiful part of the country really hits the spot. We are seeing prices higher in these areas too. In the cathedral city of Winchester, for a four bedroom detached house, you're looking at a 20 per cent price increase in the past 18 months, against a national 10 per cent rise."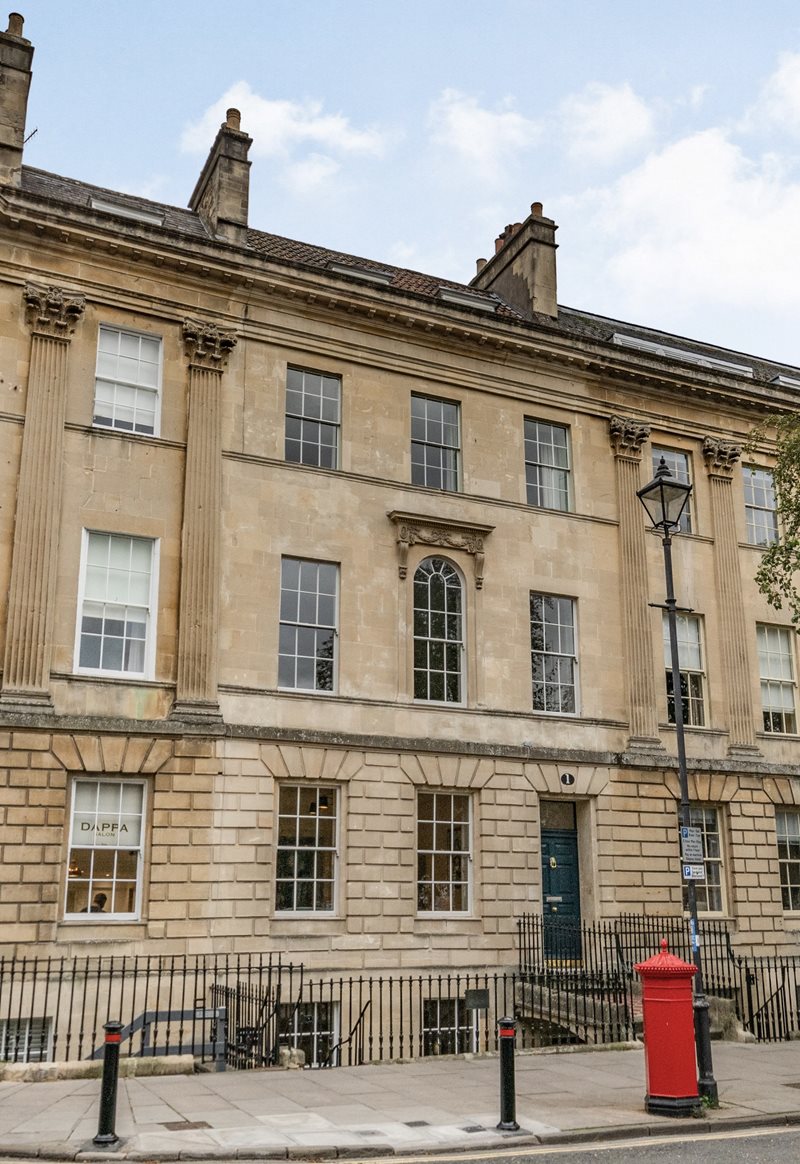 Matthew Leonard, of Winkworth's Bath office, whose office is next to the grandeur of Great Pulteney Street, featured in Bridgerton and other historical films, is bracing himself for another wave of interest from fans when the second series is broadcast next month, said: "Bath has an abbey rather than a cathedral and feels more of a village than a city, with everywhere within walking distance. which makes it a very easy place to live. It's known for its classical architecture and Roman history and the famous Royal Crescent and Lansdowne Circus, all built by John Wood in Georgian times – they are what people have in mind when they come to the city. We don't have enough houses to meet demand – there is only a finite number. We have just had a year with such an enormous number of transactions the chances are there will be less available this year. The schools are fantastic, both state and private, which is a big pull for families leaving London. You would pay upwards of £1.8m for a Georgian house in the centre and between £1.5m and £2m if you're looking for a detached house on the hills above Bath, which are well placed for schools. We are seeing buyers from all over the world, a lot of expat interest from South-east Asia – Singapore, Hong Kong - who have fallen in love with the sweeping crescents and Georgian architecture while watching Bridgerton on Netflix.
"We had recent buyers over from Singapore who confessed to us that she was an absolute Bridgerton fan and that was one of the reasons that drew them to Bath. When travel restrictions were in place, we had a buyer from the Middle East who made an offer on the strength of a virtual tour and then came to see the property before exchanging, and one example of a deal done completely remotely."
He added: "People moving from Fulham, for example, are finding the price gap is narrowing. In the past, you would be able to sell a good apartment in Fulham and be able to buy a quite substantial house. I think buyers are quite surprised by the price levels."
Winkworth has more than 100 offices nationwide including Bath, Canterbury, Exeter, and Winchester, and 60 offices across the capital. For the latest episode of The Property Exchange presented by broadcaster and commentator Anne Ashworth, click the links below...
Listen and subscribe on Apple
Listen and subscribe on Spotify
Listen and subscribe on Audioboom