In West Norwood we notice things other agents miss.
At Winkworth West Norwood Estate Agents, we're experts in the local area and its wide choice of property. Situated between Streatham and Dulwich, with excellent transport links and only five miles from central London, we're in a great spot. From Victorian and Edwardian family homes and conversions to modern developments, in sales and lettings, we'll help you find exactly what you're looking for.
West Norwood office reviews:
Excellent service
"Hayley was great from start to finish in getting the deal over the line. Always responsive in terms of calls and emails. Very honest with us as well which was appreciated."
By

Stuart & Mimi
on 15/9/2021
Dedicated hardworking agent
"Hayley is a lovely, friendly and very hardworking agent, with a lot of care for her clients. We are very happy & proud we got our new home also thanks to her hard work, and unfaltering energy and dedication."
By

Mr & Mrs G
on 13/9/2021
"Amazing team! During one of our viewings we had the pleasure to meet Alex, Stephanie and Hayley. They really tried to help us find what we were looking for. Professional, friendly and helpful. Thank you for your help!"
By

Valentina
on 4/9/2021
Tough Sale under lockdown
"Sarah Spencer was brilliant to work with on the sale of my property during very stressful times through the first lockdown, spring 2020. She always had time to listen, gave very good advice and was very realistic and honest with her recommendations and feedback. There were a couple of frustrating issues but Sarah really saved the day by being very level headed and diplomatic. Jaydene who often assisted her was equally wonderful to deal with. Finally, after a failed sale, then an attempt to rent my property, it was finally sold to a lovely couple by the autumn of 2020. Sarah also always kept a sense of humour and her work and dedication never suffered despite the huge stresses that year. Top marks!"
By

Mark
on 4/9/2021
Such a joy to work with
"From start to finish the process was not 100% stress free (it never is), but it was made easier by the guys at Winkworth West Norwood, the knowledge of the way property buy and sell it works, the guidance and help to get the sale complete was extremely professional, honest and efficient. Brilliant, thank you!"
By

Helen
on 5/7/2021
5 stars all round
"Hayley could not have been more helpful. Extremely prompt and professional we managed to register, view, offer and have that offer accepted all on a Saturday morning. Only made possible by her efficient and very 'can do' approach. Highly recommend!"
By

James
on 20/6/2021
Breath of fresh air
"Not only was Hayley warm and easy to communicate with prior to and during our viewing, she was happy to talk about our position in the market and to discuss our concerns about interests elsewhere. At no point did Hayley give us any kind of hard sell, she just made her knowledge available to us without guile. We walked away from the viewing calmer than we had done from any other. As a result of our viewing with Hayley, we came in a roundabout way to make an offer on the very first property we saw at the beginning of our search. Despite the fact that we hadn't made an offer on the property we saw with her, Hayley was genuinely delighted for us that we'd come to a discussion we were happy with when she called to follow up on the viewing. We have dealt with many estate agents over the past six months, and Hayley was a breath of fresh air - in a way, it's a shame that we can't work with her going forward; but I can't thank her enough for helping us to press a reset button on the madness. Thanks Hayley!"
By

Natalie
on 7/6/2021
Can't thank the team enough
"I can't thank the wonderful team at Winkworth West Norwood enough for all they did for me during my recent house move. I was buying a property through Winkworth and despite it being incredibly stressful and difficult the team was always on hand to help, reassure and go out of their way to make everything feel a bit easier. Jaydene was knowledgeable, accommodating, patient and professional in showing me around the property and allowing me to go back in to measure up after my offer was accepted. Sarah was a total hero in every single way - going between too many agents/solicitors/other parties I lost count, always measured, kind, reassuring and on top of things even when everyone else was tearing their hair out. Alex was a voice of reason when I had begun to lose faith in the whole process and clearly trusts the team to get the job done. People often criticise estate agents but these guys are such a brilliant and kind team - I can't fault them. All the little personal touches made moving day feel like a triumph at the end of a very long road. Thank you so much!"
By

Kate M
on 4/5/2021
Friendly and helpful service
"As first time buyers we were really impressed with Winkworth and Jaydene in particular. We looked at properties with a number of different estate agents but she was the most professional, friendly and helpful agent we met. We had no issues whatsoever. Would recommend Winkworth to anyone looking to buy in West Norwood."
By

James and Joss
on 29/4/2021
Recently purchased
"Jaydene was brilliant from start to finish. Her care and attention made as feel very comfortable and she was always quick to follow up on any queries we had which made the whole process seamless."
By

Jon
on 29/4/2021
Opening Hours
Mon-Fri

9am to 6:30pm

Sat

10am to 4pm

Sun

Closed
Selling or letting your home?
Have a property to sell or let in or around the West Norwood area? We'll happily provide you with a valuation.
Request Valuation
Featured West Norwood Properties
A few of our current favourites in and around the West Norwood Area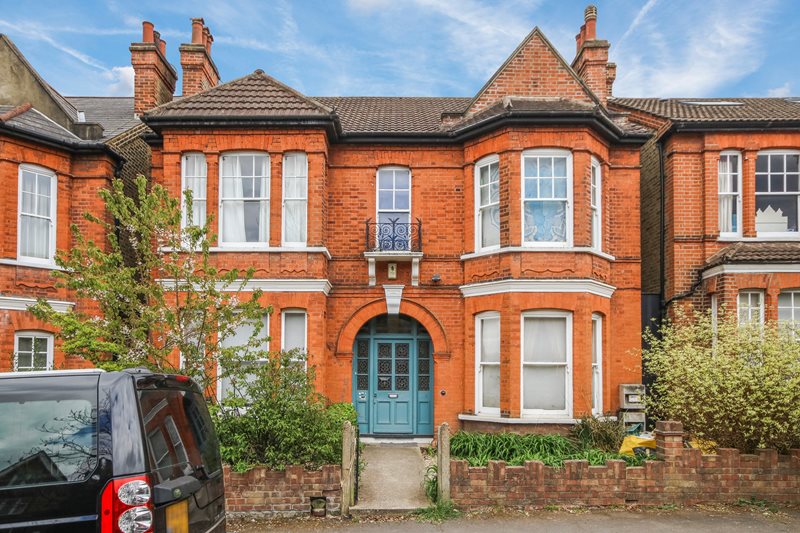 St. Julians Farm Road, West Norwood, London, SE27
£1,500,000
Selsdon Road, West Norwood, London, SE27
£1,200,000 Freehold
Hainthorpe Road, West Norwood, London, SE27
£1,200,000 Freehold
The Winkworth Magazine

The Winkworth Magazine

In 'The WM', we'll be bringing you the latest market news and insight, and will be showcasing some of the finest property in your area.

Buyers guide

Exciting times, buying a property. There's a lot to think about though.

Country House Department

At Winkworth we understand a house in the country is more than just bricks and mortar.