Winkworth West Norwood Estate Agents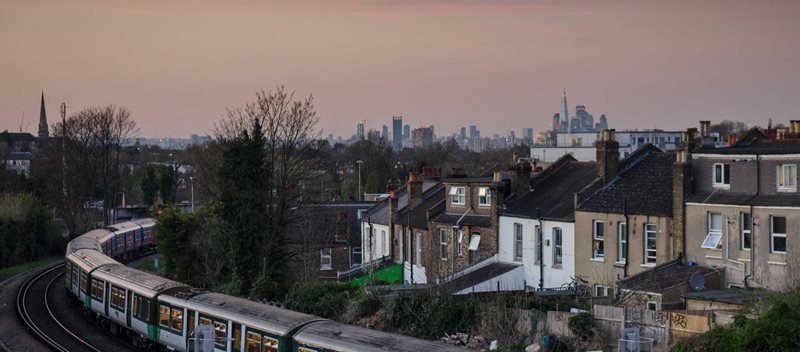 In West Norwood we notice things other agents miss.
At Winkworth West Norwood Estate Agents, we're experts in the local area and its wide choice of property. Situated between Streatham and Dulwich, with excellent transport links and only five miles from central London, we're in a great spot. From Victorian and Edwardian family homes and conversions to modern developments, in sales and lettings, we'll help you find exactly what you're looking for.
Sales
Winkworth West Norwood 28 Knights Hill West Norwood London SE27 0HY
Opening Hours Mon-Fri 9am to 6:30pm Sat 10am to 4pm Sun Closed
West Norwood office reviews:
If you're selling in West Norwood. work with Winkworth

"Professional, patient and altogether perfect throughout. If you are selling in West Norwood, then work with Winkworth."

Phil

on 24/3/2022

Thank you Hayley Quinn

"Hayley has been a joy to work with during the entire process of buying our new house. Nothing is too much bother, she went above and beyond for us when closing. She is professional & kind. She acted with integrity throughout the whole process, a real joy to work with! We would 100% recommend Hayley to all of our friends. I honestly don't think we'd be where we are today if we hadn't got so lucky with Hayley looking after us, thank you for your hard work, much appreciated!"

Lucy Hunt

on 23/3/2022

"Me and my wife had a great experience. As self-employed we always struggle with people trusting us. Sarah was sweet and professional as well as understanding. She was patient and answered all our questions. We're really pleased with the flat and our landlord is a sweetheart. I would recommend Winkworth and Sarah to anybody. All the staff we had the chance to chat with where all up to the same high standard."

Patrice Pruneau

on 20/1/2022
Meet the Team
Our team at Winkworth West Norwood Estate Agents are here to support and advise our customers when they need it most. We understand that buying, selling, letting or renting can be daunting and often emotionally meaningful. We are there, when it matters, to make the journey as stress-free as possible.
See all team members
Got a question about West Norwood?
Recently Sold Properties in West Norwood
A few of our current favourites in and around the West Norwood area
Online Valuations
Aren't Worth The Paper They're Printed On.
When online valuations don't give you the whole picture - try Winkworth's expert service
Book your free appraisal today
Available Properties in West Norwood
A few of our current favourites in and around the West Norwood area
Why move to West Norwood?
With an attractive blend of pretty Victorian homes and modern developments, West Norwood offers leafy streets, plenty of green spaces, a friendly community and more for your money than nearby Dulwich. Plus there's easy links into London on the train and one of London's most exciting new street markets, the monthly West Norwood Feast which is attracting a younger crowd to the area.
Need to know
Our area is undergoing some exciting changes at the moment with the ongoing redevelopment of Norwood High Street, a new school being built on Wolfington Road and a new health and leisure centre springing up on the former site of Norwood Hall.
Shopping
Every first Sunday of the month, West Norwood is home to one of London's most exciting markets. In collaboration with the local community The Feast was created by the team behind Brixton Market's transformation into a foodie heaven. It aims to be not just a place to go shopping but a community hub that celebrates diversity. The volunteer-run market is made up of the Artisan's Market, Food Fair, Gardener's Corner and Retro Village and attracts stalls and shoppers from all over West Norwood and London.
West Norwood Fish Mongers on Norwood Road and Scotch Meats on Rosendale Road are also worth checking out.
Winkworth West Norwood is the trading name of McGarry & Draude Limited Registered office: 82 Wandsworth Bridge Road, London, SW6 2TF Registered in England: No 6244238 VAT No. 911847914 Copy of Professional Liability Insurance available on request