Winkworth Surrey Quays Estate Agents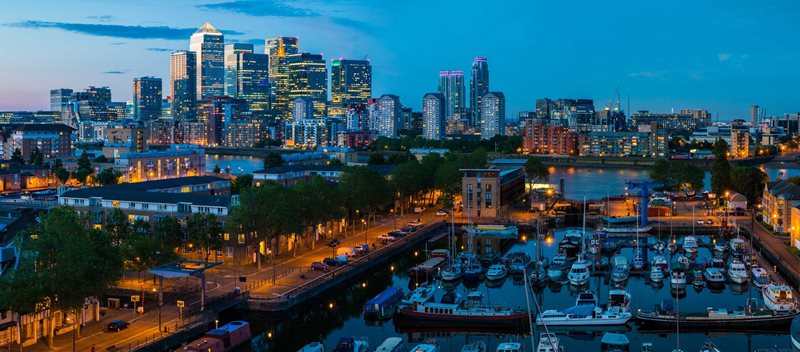 We've been successfully matching people with homes for over 20 years.
Based in a prime location in the shopping centre, the Winkworth Surrey Quays Estate Agents team is here to help you at every stage of the process, be that buying, selling, renting, managing property or just providing with a bit of sound advice.
Sales
Winkworth Surrey Quays First Floor, Surrey Quays Shopping Centre, Redriff Road Surrey Quays London SE16 7LL
Opening Hours Mon-Thurs 9am to 6.30pm Fri 9am to 5pm Sat 10am to 4pm Sun Closed
Surrey Quays office reviews:

Rating
"The most professional and helpful estate agents you'll meet, until you've signed a contract. After that - they might as well exist. No response to emails or calls over maintenance issues, despite multiple attempts. Clearly once they've got your money they lose all interest. Avoid."

Simon Poole

on 19/7/2021

"Definitely above the average agents for letting in London. Very few issues over a period of 4 years renting, would absolutely recommend."

Donna

on 31/5/2021

"Great experience! Winkworth has been our agency for the past 3 years. Every time we had some issue, they were very quick to jump on it. Hussain was particularly helpful and very professional! Communication has always been clear and transparent."

Martin Klima

on 17/9/2020

"Purchased a property through Winkworth, all the team were very helpful with progressing my purchase - would recommend."

Jonathan Ormonde

on 28/8/2020

"I would highly recommend these estate agents. Alex Eaton is highly knowledgeable of the area and extremely pleasant to deal with. Both him and his team are very professional and diligent. Alex and Hussein both offered excellent advice in getting our sale completed and worked tirelessly throughout"

tracy hazell

on 13/8/2020

"Hi have to say, Clark "Kent" Singh was brilliant at his job finding us a place to rent. It was a breeze doing business with him. I know this review is later From me but Still worth it. Because your simply the best as others are saying.."

Kamaljeet Kaur

on 4/8/2020
Meet the Team
Our team at Winkworth Surrey Quays Estate Agents are here to support and advise our customers when they need it most. We understand that buying, selling, letting or renting can be daunting and often emotionally meaningful. We are there, when it matters, to make the journey as stress-free as possible.
See all team members
Got a question about Surrey Quays?
Available Properties in Surrey Quays
A few of our current favourites in and around the Surrey Quays area
Online Valuations
Aren't Worth The Paper They're Printed On.
When online valuations don't give you the whole picture - try Winkworth's expert service
Book your free appraisal today
Why move to Surrey Quays?
Surrey Quays can best be described as the place where the West End meets the Docklands, yet that belies the tranquility of the area and the relaxed vibe not usually found in such central locations. In fact Surrey Quays feels more like a prosperous outer suburb than a zone 2 locality. As such our area attracts many people looking to set up home away from the hustle and bustle of London, without having to suffer a lengthy commute into town. Surrey Quays offers quiet cul de sacs, modern semis and luxury apartment blocks at one end, and at the other, Old Rotherhithe, with old Miners cottages and the converted homes of the British Gas warehouse block. And it's not just central London that's a stone throw away, you are also a mere hop skip and a jump from the Kent countryside and coastline, perfect for relaxing weekends away.
A little bit of history
Surrey Quays' smart modern homes and warehouse conversions are a far cry from the area's humble beginnings in the 18th Century as the hub of the UK's timber trade.
Need to know
The Mayflower pub was once the only pub in Britain where you could buy both British and American stamps. Famous ex-residents include Max Bygraves and Michael Caine who were both born and raised in Rotherhithe.
Shopping
For life's necessities there's a handy 24 hour Tesco's as well as Boots, Superdrug and other large chains in Surrey Quays Shopping Centre. You'll also find a B&Q on Old Kent Road and a Nisa convenience store on Brunel Road.
For something a little more special, hop on the train to Greenwich Market and spend a morning or an afternoon browsing for gifts and crafts and sampling the delights of the street food stalls. Alternatively, every Friday and Saturday, two stops along the Jubilee line, you'll find all the mouthwatering delights of Borough Market. Plus, there's Whitechapel Market three stops on the Overground with Brick Lane just around the corner. We also heartily recommend spending a day exploring the independent stores, cafes and trendy pop-up shops and restaurants of Spitalfields and Shoreditch. And if all that fails to satisfy, all the shops and departments stores of central London are but a short bus or tube journey away too.
Winkworth Surrey Quays is the trading name of Eares Limited Registered office: 59 Union Street, Dunstable, Beds, LU6 1EX Registered in England: No 6652835 VAT No. 937 545 786 Copy of Professional Liability Insurance available on request