Winkworth Sunningdale Estate Agents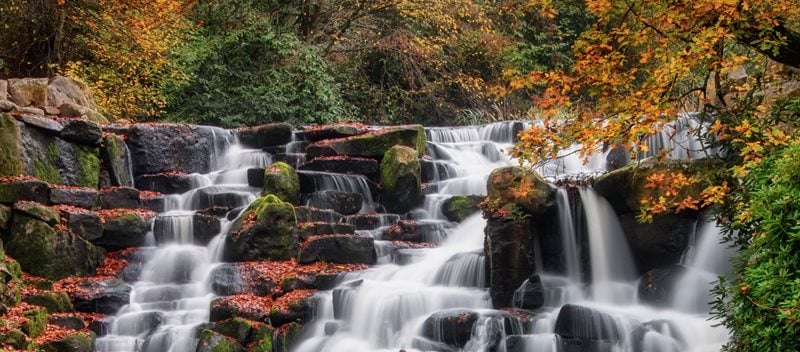 Bringing a well established brand and fresh approach to the Sunningdale property market.
From our prominent high street location, the team at Winkworth Sunningdale Estate Agents are perfectly placed to handle the sale or rental of your property. Covering the immediate area along with Ascot, Virginia Water, Wentworth Estate, Windlesham and beyond, Anthony and his team are here to offer you an exceptional service and unparalleled results.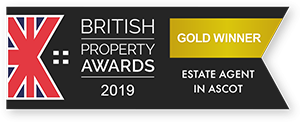 Sales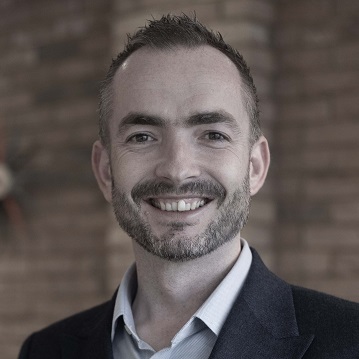 Anthony Blackstone Director
Winkworth Sunningdale 3 Broomhall Buildings, London Road Sunningdale Berkshire SL5 0DH
Opening Hours Mon-Fri 9am to 6pm Sat 9am to 4pm Sun Closed
Sunningdale office reviews:

Reviews
Sunningdale office reviews:
By Carolyn B on
28 / 11 / 2023
Jordan met me at our house to value it and had done his homework before he arrived, presenting brochures of other local houses in a similar price bracket and lots of information relating to how long they had taken to sell. He was well informed without being pushy, positive about the house, and I particularly appreciated him offering a fair and reasonable rate for the estate agency services without fuss and negotiation. Winkworth provided an excellent professional photographer and the house went on the market within a few days of the paperwork being completed. A buyer was found within 4 days for close to the asking price, and the sale completed about 9 weeks later. Chris Pennock dealt with the sale and was on hand to answer questions throughout the process, including gently nudging things along when the conveyancing process seemed to be dragging. I would definitely recommend Winkworth in Sunningdale, and Jordan and Chris for their pleasant professionalism throughout the sale. Thank you.
Response from Owner on 28/11/2023 18:50:00
Many thanks for your kind review Carolyn
Sunningdale office reviews:
By Kc B* on
3 / 10 / 2023
We have just moved into a gorgeous house with the help of the estate agent Charlotte.N. She knows her stuff and gets the job done fast. She has been impeccable and has helped us regarding any issues we have experienced with the property. She has gone above and beyond from negotiations to repairs, 5 stars service. We are happy to have you as our agent and hope you are rewarded for your hard work. She's got excellent people skills and professionalism. Thank you for helping make our home a pleasant and comfortable place for our little family.
Sunningdale office reviews:
By Sabz - on
14 / 9 / 2023
I have had a really professional, friendly and pleasant experience with Winkworth so far! I had a lot of interest from another agent but really happy that we decided to to with Winkworth. Anthony was great during our initial meeting and answered all questions I had with confident and genuine responses. Since then, our communication and interactions with Charlotte has been exceptional, she has been super understanding, accommodating and is always available. I would like to thank you for making our moving process as smooth as it has been and taking over so well!
Sunningdale office reviews:
By Brenda Hunter on
18 / 8 / 2023
We were fortunate enough to receive a call from Charlotte of Winkworth when we were looking for a rental. She was very friendly and professional. She arranged the viewing with us and then walked us through the whole process in a professional and prompt manner. This enabled us to secure the rental very quickly and without any stress. Charlotte can be commended on her work ethic and professionalism. Kind Regards Brenda Hunter
Sunningdale office reviews:
By Lauren Farrant on
17 / 8 / 2023
Charlotte is amazing! Thank you so much for our lovely house! Any problems we had Charlotte was very happy to help and communicated with us through it all. We were abit nervous at first but Charlotte really helped us through finding a house. Thank you so much charlotte☺️
Sunningdale office reviews:
By Desiree Gabrielle Pina on
17 / 8 / 2023
Charlotte Noel the property manager YOU ARE A LIAR. No profesional at all, instead of calling me about the problem sends an email. this company is terrible, they are very nice to you at the first since you put down a deposit afterwards they are just useless and rude. I do no recommend this company. You should learn how to treat people, and to don't do gazumping which is disgusting behaviour I will make sure everyone knows about this . And not that just, you also accepted our offer in writing subject to nothing.AND PLEAEE DONT DELETE MY POSTS EVERYONE HAS THE RIGHT TO KNOW WHAT TYPE OF COMPANY THIS IS
Response from Owner on 17/08/2023 18:05:27
We are sorry you feel this way, however this is not a fair or factual review. Charlotte is not a liar. As you were aware we had multiple viewings on the property in question. The landlord's decision was to accept a higher offer which is out of our control. As per the tenancy guide which you signed, the landlord or potential tenant can withdraw at any point before the contract is executed. As you can see from our other Google reviews the majority are 5 star as we have many happy clients.
Meet the team
At Winkworth Sunningdale Estate Agents, we recognise how important finding that perfect home is. That is why we ensure the service we offer, combined with our extensive local knowledge and understanding of what you need is exceptional. Whether you are buying, selling, renting or letting, our friendly, dedicated and professional team are always here to help.
See all team members
Got a question about Sunningdale?
Recently Sold Properties in Sunningdale
A few of our current favourites in and around the Sunningdale area
Online Valuations
Aren't Worth The Paper They're Printed On.
When online valuations don't give you the whole picture - try Winkworth's expert service
Book your free appraisal today
Available Properties in Sunningdale
A few of our current favourites in and around the Sunningdale area
Why move to Sunningdale?
Located in the southeastern corner of the Royal Borough of Windsor and Maidenhead, Sunningdale is one of the most prestigious addresses in the country. With outstanding schools and a direct train line to London Waterloo, it is an ideal location for families and young professionals alike. The area is also renowned for world famous sporting events such as Royal Ascot and the BMW PGA Championship at Wentworth.
A little bit of history
The present-day civil parish of Sunningdale came into existence in 1894 under the provisions of the Local Government Act 1894; the village had previously been part of Old Windsor. It was, until 1995, partly in Berkshire and partly in Surrey. The Surrey area of the village, known as Broomhall, was also split between the boroughs of Surrey Heath and Runnymede. This original arrangement caused problems and was resolved only after much consultation locally between the two county councils, three borough councils and four parish councils. As a result, Sunningdale is now situated entirely in the Royal Borough of Windsor and Maidenhead, in the Royal County of Berkshire.
Need to know
Sunningdale has been home to a number of well known residents over the years including Cliff Richard, Gary Lineker and Diana Dors. Agatha Christie also lived at Styles which she named after her famous novel.
Shopping
Sunningdale has a vast selection of shops and restaurants which is impressive for a small village. There is everything from a high-end family butcher to a luxury interior décor company and a very popular branch of Waitrose. You are also spoilt for choice on where to grab a drink or a bite to eat with coffee shops, pubs and restaurants.
Winkworth Sunningdale is the trading name of AWR Estates LTD Registered office: 3 Broomhall Buildings, London Road, Sunningdale, SL5 0DH Registered in England: No 10791758 VAT No. GB280047226 Copy of Professional Liability Insurance available on request