Winkworth Streatham Estate Agents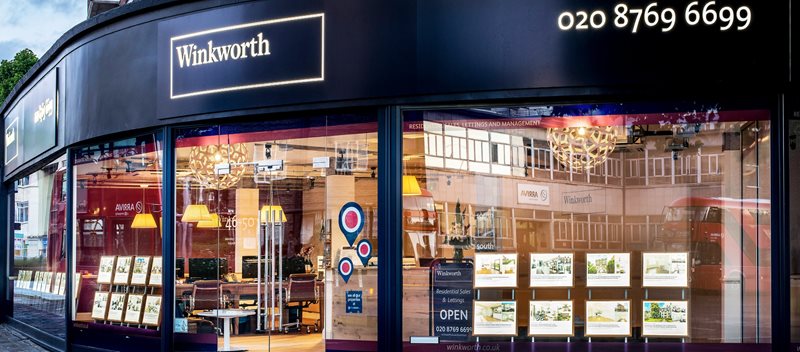 Streatham is undergoing unprecedented regeneration and investment.
As an experienced estate agent in Streatham helping people find homes here for over twenty years, we're excited to see the changes our area is going through. The local community is diverse, there is a wide range of architectural styles and the regeneration and investment underway is always attracting new people to the area. Whether you're interested in sales or looking for a full service lettings agent in Streatham, drop in to our new office on Streatham Hill for a chat with our friendly team of local experts.
Sales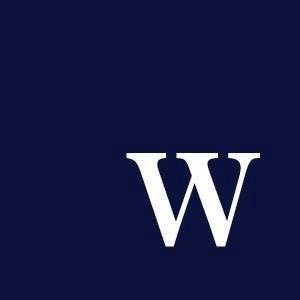 Marc Wiehe MNAEA, MARLA Director
Winkworth Streatham 46-50 Streatham Hill Streatham London SW2 4RD
Opening Hours Mon-Fri 9am to 6pm Sat 10am to 4pm Sun Closed
Streatham office reviews:
Property Letting

"I would like to say great thank you to the Winkworth team, especially Tanya Jenkin, David Vibert, for helping me recently to find my way in Letting Only my property which is obviously very important to me. The property market can be very confusing. Tanya's professional knowledge helped me to come to the correct letting price for landowner' and tenants' satisfaction and peace of mind. Tanya' communication skills, her way to deal with the client were brilliant and highly professional. Thank you very much. Iryna Marsh, Mrs"

Iryna Marsh

on 4/3/2022

Excellent Service

"Damien was very helpful throughout the process and kept me informed of key developments. Damien was very responsive to my calls and emails and helped to ensure the process stayed on track when ever issues arose. I would recommend Damien and the wider Winkworth Streatham office."

Justin

on 28/2/2022

Absolutely Fabulous

"The service at Winkworth was second to none, and found the purchasing process with them really pleasent and stress free. As a link between our vendor Damien was great and even manage to help us meet a very tight deadline. Really loved how professional he was with follow ups and how at ease he made what is a stressfull milestone pretty much stress free. it was a quick turn around, so really pleased with how well the team coped. Really great service and really great sales agent! would 100% recommend as a friendly apporach really made buying our dream home a breeze"

Rachel & Charlie

on 1/10/2021
Meet the Team
Our team at Winkworth Streatham Estate Agents are here to support and advise our customers when they need it most. We understand that buying, selling, letting or renting can be daunting and often emotionally meaningful. We are there, when it matters, to make the journey as stress-free as possible.
See all team members
Got a question about Streatham?
Recently Sold Properties in Streatham
A few of our current favourites in and around the Streatham area
Online Valuations
Aren't Worth The Paper They're Printed On.
When online valuations don't give you the whole picture - try Winkworth's expert service
Book your free appraisal today
Available Properties in Streatham
A few of our current favourites in and around the Streatham area
Why move to Streatham?
Offering more for your money than neighbouring Clapham, Balham and Brixton, a choice of parks to explore and the best bus links in Europe Streatham has plenty going for it, but perhaps its best kept secret is that it's fast becoming a foodie paradise.
A little bit of history
Streatham, historically part of London's market garden, was once an important staging post on the route down to the coast. The Church of St Leonards in Streatham can be traced right back to Anglo Saxon times. Streatham once boasted 12 cinemas and theatres ' the only one left is now the ODEON, although the White Horse pub sometimes screens films in its back room. The heyday of Streatham was the 1950s when the High Road was south London's premier shopping destination, Roger Moore resided at the splendid (now Grade II listed) modernist Pullman Court on Streatham Hill and Britain's first supermarket opened here. In the 70s and 80s Streatham hit the headlines with revelations of the comings and goings in Cynthia Payne's brothel. Today Streatham is heading for a second heyday with investment in the Hub leisure centre and house development and various other new build residential, retail and leisure spaces in the pipeline.
Need to know
Property guru Sarah Beeny lives in Streatham ' a pretty compelling endorsement for this up-and-coming area.
Consultation is under way on a large redevelopment scheme at Streatham Hill which will see us say goodbye Caesars nightclub and old Bingo Hall and hello new shopping centre and residential housing.
Shopping
As befits the longest high street in Europe, Streatham High Road has a vast array of shops. There are all the usual high street suspects plus the excellent Streatham Fruiterier, which despite its tiny size somehow always manages to have everything on your list, 24 hour chemist Westbury, craft shops, three DIY stores and a farmers' market outside the Odeon on the last Saturday of every month. And should all that fail to satisfy, Brixton Market's quirky shops and eateries are but a 10 minute bus ride away.
Winkworth Streatham is the trading name of Milray Limited Registered office: Allen House, 1 Westmead Road, Sutton, Surrey, SM1 4LA Registered in England: No 5429329 VAT No. 876 8344 70 Copy of Professional Liability Insurance available on request