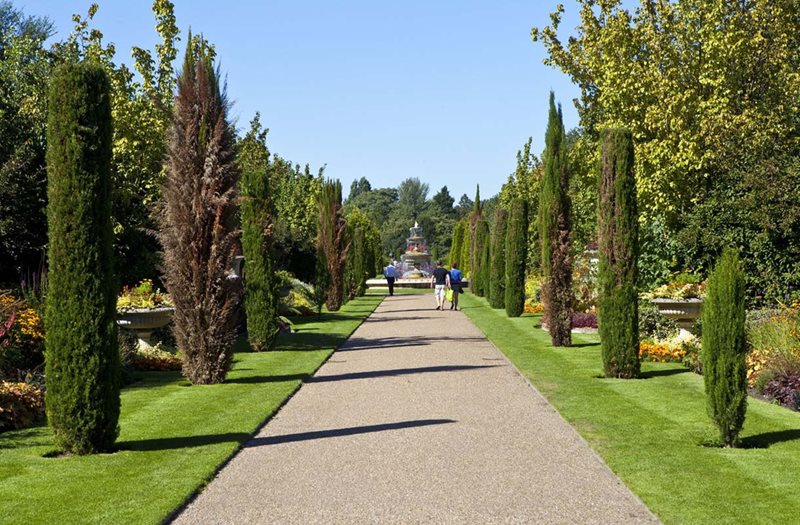 Online Valuations Aren't Worth The Paper They're Printed On.
When online valuations don't give you the whole picture - try Winkworth's expert service
Get a free property appraisal
Accurate valuations from our local property experts
No obligation to list with Winkworth
Choose a time convenient for you with our online booking system
What valuation would you like?
St Johns Wood office reviews:
"Just a short note to express my sincere thanks for finding a suitable tenant for my property. I can honestly say in the decade plus I have been a landlord in the area I have never had the pleasure of dealing with agents who are so professional courteous and expert in their handling of a letting. I would more than happily recommend you to anyone who asks. It has been an absolute pleasure dealing with you on this property."
By

Purav
on 2/8/2021
Underpromised & Overdelivered
"Simon and his team were excellent in all aspects of our home sale, helping us realize a sales price that was above other firms' valuations. I strongly recommend Simon and Winkworth for all of your property needs."
By

Gordon Brown
on 2/7/2021
Professional and responsive agents, always happy to help
"Neil and Simon were very professional and really pushed for a sale of our property. They were lovely to deal with and very helpful and after a few teething issues around the right price managed to sell the property in time for us to benefit from the SDLT holiday so we were pleased."
By

Nell
on 2/7/2021
Professional support
"Given this is our first home purchase in the UK, the real estate landscape is unfamiliar to us and we had a few snags along the way but Simon and Neil's professional support helped us navigate the processes in completing the purchase of our London home. Thank you!"
By

Erika
on 2/7/2021
Thank you!
"Neil, Simon and Tammy have been fantastic. You all helped me hugely with the process - and I cannot fault the advice and guidance you provided, I really appreciated Neil's candour and honesty about the market place. I feel that you had my best interests at heart and constantly provided guidance - particularly as my sale was not straightforward and done at breakneck speed due to the market conditions. Simon in particular pointed things out to me that I would never have thought of - and I am very grateful for this. Thank you all very much!"
By

Jo V
on 2/7/2021
Feedback about Tammy
"I just wanted to leave a quick feedback about Tammy Kariel. I have been recently interacting with her for my property search. Regardless of the outcome (I have very little time at the moment and still not 100% sure on the area, plus other personal things) I wanted to leave a positive feedback about Tammy as she has been great; listening to feedbacks and proposing relevant options; following up properly and having a great attitude. I work on sales myself in financial services and I would hire someone like her. So congrats to Tammy and I guess to her manager too! :)"
By
on 1/7/2021
Wonderful
"I can't praise Simon highly enough. From start to finish he was professional, built rapport on my terms and was always available to offer advice and share expertise while listening to my own concerns. He did a truly excellent job and I am very pleased I chose Winkworth."
By

Bobby
on 27/6/2021
Marc Lewis - Agent review
"I have nothing but positive things to say about Marc. Very helpful and professional throughout the process and was a absolute gent in offering extra help or support wherever needed. Made securing a flat in London feel like a breeze, which from past experience is definitely not the case. I will be keeping in touch for sure. Best."
By

Alexander Segerlund
on 7/6/2021
Fantastic
"This transaction would never have taken place but for the hard work and tenacity of Simon. This level of service is very rare and I have been very fortunate to have received such a high quality service."
By

STL
on 1/5/2021
Excellent Service
"I have been renting for several years and Marc Lewis is the best agent I have worked with. Very professional, goes above and beyond and most importantly a nice and easy going chap. Thanks Marc, for all your help!"
By

Rohit
on 2/4/2021
Opening Hours
Mon-Thurs

9am to 6.30pm

Fri

9am to 6pm

Sat

9:30am to 1pm

Sun

Closed
Selling or letting your home?
Have a property to sell or let in or around the St Johns Wood area? We'll happily provide you with a valuation.
Request Valuation
103-104 St John's Wood Terrace
St. John's Wood
London
NW8 6PL
Featured St John's Wood Properties
A few of our current favourites in and around the St John's Wood Area
Prince Albert Road, NW8
£1,950,000
Grove End Road, NW8
£525 per week (£2,275 per month)
Grove End Road, NW8
£1,035 per week (£4,485 per month)
---