Winkworth Putney Estate Agents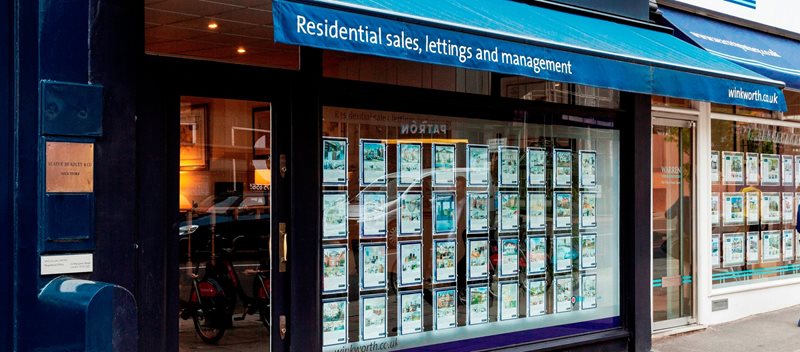 Choose Putney's longest established estate agent for honest, practical and reliable advice.
Winkworth Putney Estate Agents has been a keystone of the Putney property market since 1977. With over 35 years' experience we pride ourselves on offering practical and trustworthy advice to our clients. We know the area inside out and are supported by a strong network of over 90 Winkworth offices. We sell and let a broad range of homes, from grand villas, large family houses and modern developments to house boats, riverside apartments, conversions and purpose-built apartments.
Sales
Winkworth Putney 196 Upper Richmond Road Putney Greater London SW15 2SH
Opening Hours Mon-Fri 9am to 6pm Sat 9:30am to 3pm Sun Closed
Buying a house in Putney

"We are extremely greatful to Flora and Winkworth team in helping us walk through our journey of finding a house in Putney. Flora and Winkworth team has been extremly professional, honest and empathetic to our needs and choices. She has guided us all the way through our initial/final offer and then through searches, access to the property for various surveys and viewings as we move towards completion."

Aliya and Naeem

on 25/5/2022

Fantastic

"As usual, Flora at Winkworth has been excellent. She really is the most professional and helpful agent that I have ever had the pleasure to deal with. A class above the rest and we have been dealing with agents in Wandsworth for over 15 years. I cannot praise her enough and the whole team at Winkworth are very supportive. If Carlsberg did Estate Agents, then they would classify Winkworth as probably the best agent in the world."

Billy Wright

on 3/5/2022

"We would highly recommend Winkworth Putney! Russell, Flora, Lily and James were brilliant throughout the entire process, from appraisal to completion. An extremely responsive, knowledgable and pro-active team, a real pleasure to work with."

Nora

on 25/4/2022
Meet the Team
Our team at Winkworth Putney Estate Agents are here to support and advise our customers when they need it most. We understand that buying, selling, letting or renting can be daunting and often emotionally meaningful. We are there, when it matters, to make the journey as stress-free as possible.
See all team members
Got a question about Putney?
Recently Sold Properties in Putney
A few of our current favourites in and around the Putney Area
Online Valuations
Aren't Worth The Paper They're Printed On.
When online valuations don't give you the whole picture - try Winkworth's expert service
Book your free appraisal today
Available Properties in Putney
A few of our current favourites in and around the Putney area
Why move to Putney?
Putney is not, in fact, one area, but four, each with their own distinct character and charm. Thameside Putney is well-known as the home of the Oxford and Cambridge boat race. Lovers of period homes will be in heaven in West Putney which is made up of predominantly large Victorian villas. East Putney boasts an eclectic mix of period and modern architecture, which blends to create an attractive, lively and vibrant neighbourhood. And Putney Heath, boardered by Wimbledon Common and close to Richmond Park is so open and green it feels almost rural.
A little bit of history
There has been trading in the ancient parish of Putney for over 2,000 years and a river crossing point since Roman times. The Domesday book mentions the ferry at Putelei. In 1642 Putney and Fulham were joined by a bridge creating a major London thoroughfare. In Victorian times Putney boomed as a market garden for London and Westminster. Then, with the coming of the railways, our area saw an explosion in housing and became the major centre and residential area we know and love today.

Shopping
Every Friday and Saturday a Farmers' Market takes over St Mary's Church offering fresh and local produce, but our main shopping area is Putney High Street where you'll find all sorts of independent and chain shops, including Waitrose.
Winkworth Putney is the trading name of Pal Investments Limited Registered office: Suite 103 First Floor 46 Station Road, North Harrow, Harrow, England, HA2 7SE Registered in England: No 2815953 VAT No. 626865311 Copy of Professional Liability Insurance available on request