Whatever your property needs, we're here to help.
Based in the heart of the town, in a listed building on the high street, Winkworth Petersfield's Marcus Dugan and Andrew Beecheno are delighted to help with any property enquiry you may have, no matter how big or small. We pride ourselves on our local expertise and knowledge of the town and surrounding villages. And, whether it's sales or lettings, a pretty cottage, a large period home, or anything in between, we're here to help.
Petersfield office testimonials:
We really felt the staff at Winkworth went above and beyond when it came to the purchase of our property. Not only did Andrew in particular facilitate the smooth running of a complex and stressful process, he really seemed to care about what was best for all parties - a rare thing indeed in an Estate Agent!!!
By

Mr & Mrs W
I cannot speak too highly of Winkworth's. Andrew and Marcus at the Petersfield office have been quite outstanding in their marketing and sale of my large house in Petersfield. Their attention to detail and kindness and consideration is second to none and throughout a fairly lengthy process they have been incredibly patient, polite and a delight to work with. Their feedback and follow up after each viewing was thorough and exemplary and they have provided the most excellent estate agent's service that you could possibly hope for. From Prue in Petersfield
By

Prue Scurfield
I dealt with Andrew and Marcus for both my sale and my onward purchase, and they did a fantastic job for each. Both my sale and my purchase were complicated and protracted, but Andrew managed the whole process with extraordinary patience, understanding and efficiency. Towards the end of the process there were further complications with timings and Andrew's ability to think outside the box to solve problems and find alternative solutions probably saved the sale. Most importantly for me was Andrew's honesty. It is rare today to find an agent with such integrity, even if it meant him losing out. A great agency: Professional, honest, reliable and resourceful. I would definitely use them again.
By

Jude Clough
Very happy with the service, Andrew and Marcus are friendly, helpful and professional. Everything went smoothly and they were in contact throughout the purchasing process. I would highly recommend the excellent team at Winkworth, thank you so much for ALL your help. Iulia
By

Luliana Lang
We had lived and brought up our family in our very much loved home of twenty two years. So it was with some degree of trepidation, that we decided to downsize in order to help our children get on the property ladder. We were recommended Winkworths by our neighbours, who had recently sold through them, and having met Andrew on the initial valuation, we soon realised we had made a very good decision. The whole team were always very professional, friendly, honest, conscientious and happy to help and advise us through the whole process. Like so many sales, there were various complications, but Andrew and the team were on hand to negotiate and make it as stress free as possible. We are now very happy in our new forever home. We are very grateful to them and have no hesitation in giving a five star recommendation.
By

Edwin Bentley
Very helpful and straight forward to deal with. Kept our house purchase moving along smoothly and communicated well throughout the process. I would recommend them to buyers or sellers.
By

Tom F
Andrew and his team at the Petersfield office went above and beyond to assist with our purchase and indeed the whole chain. We were kept updated of what was happening and they were totally on the ball with all aspects of the sale, much more so than our estate agents. Thanks Andrew and team for your professionalism and patience and if we ever move(!) we will be in touch.
By

Laurena House
With a realistic approach Andrew talked us through every step of our selling and although being in a chain of 6, we managed to sell in 8 weeks- when it became slow at one time Andrew checked back and talked to all Estate Agents down the chain and bingo. Also thank you to Andrew and Marcus for the beautiful flowers and a bottle of wine.
By

Klaus Buell
When it came to selling our home of 27 years, we chose Winkworth in Petersfield partly through a recommendation and also because we felt very comfortable with the personalities at the branch - very important when dealing on an almost day to day basis and discussing the nitty gritty of pricing and other sale tactics. We consider that apart from getting appropriate viewers through the door an extremely important aspect is the closing of the negotiations when an offer is made and accepted.Winkworth were very proactive and energetic in all their due diligence, and contact with purchaser and solicitors helping to make this process as stress free as possible.
By

Lesley Hall
Andrew and his team were helpful, efficient and we certainly benefited from their professional knowledge and advice.
By

Sally Bull
Selling your home can be stressful but Andrew and Marcus from Winkworth in Petersfield, helped make it easy for us. They were totally professional throughout and soon became our trusted advisors, guiding us through the process without being pushy and always respecting our wishes and opinions. They marketed our house effectively and they communicated efficiently with all parties and really drove the process along. It was a pleasure dealing with them and we would whole heartedly recommend them to anyone looking for an estate agent they can trust and work with to achieve the best outcome.
By

Karen Eades
This is the second time we have used Winkworth to sell our house, from our first meeting we knew they were the agent for us! We followed their suggested selling price and within two weeks our house was sold.
By

Mr & Mrs C
We were impressed with how speedily Winkworth in Petersfield found us a buyer, then helped us trough the process with great professionalism.
By

Georgina Wing
Will never use anyone else
By

Janice Cooper
We engaged Winkworth Petersfield as a respected local estate agent to sell our house at a time when the market was challenging. Both Marcus and Andrew worked tirelessly on our behalf and kept us well informed as we progressed. The result was a trouble free sale completed quickly and efficiently. We are most grateful and would not hesitate to highly recommend them to others selling in the area.
By

David Harding
I rented a property for six months through Winkworth (Petersfield). Marcus, Andrew and the team are very professional, genuinely friendly and provided an excellent service in all respects. I highly recommend their high standard service, it has been a total pleasure and I will not hesitate to employ Winkworth (Petersfield) for any future estate agent needs. Captain TW.
By

Tim Waite
Renting from Winkworth was easy and stress free. Marcus was informative, friendly and was flexible around my busy work schedule. Would highly recommend to anyone!
By

Amber Rose Harley-Perks
Andrew & Marcus have been brilliant during our recent house move and I would thoroughly recommend them. We had a challenging chain to co-ordinate and that is where having a strong agency team really makes a difference. Thank you!
By

Phillip Muir
By far the best estate agents that I have ever dealt with. Andrew and Marcus are honest, experienced and knowledgable!
By

James Smith
A huge thank you to Andrew and Marcus for making the sale of my mother's house so painless . Having had to sell 3 houses on behalf of ourselves and elderly realatives in the last 3 years I can definitely say that this was by far the least stressful and that was entirely due to wonderfully professional,calm and helpful manner with which you conducted the sale. I would not hesitate to recommend you to anyone looking to buy or sell in the Petersfield area . Once again my thanks for an outstanding job. Felicity
By

Felicity Groves
Winkworths Petersfield provided an excellent service. They found a buyer at the right price very quickly and were very helpful and supportive in the ensuing process through to exchange and completion. Owing to factors outside their control the sale took much longer to complete than anticipated by either buyer or seller and the Winkworths team did very well to keep everything on track and everyone informed. I am delighted with their efforts and also very pleased that the house has found a buyer who will appreciate it. Many thanks to Marcus and co.
By

Anthony Gordon
Opening Hours
Mon-Fri

9am to 6pm

Sat

9am to 4pm

Sun

Closed
Selling or letting your home?
Have a property to sell or let in or around the Petersfield area? We'll happily provide you with a valuation.
Request Valuation
Featured Petersfield Properties
A few of our current favourites in and around the Petersfield Area
Merritts Meadow, Petersfield, GU31
Guide Price £1,650,000 Freehold
High Street, Petersfield, GU32
Guide Price £1,250,000 Freehold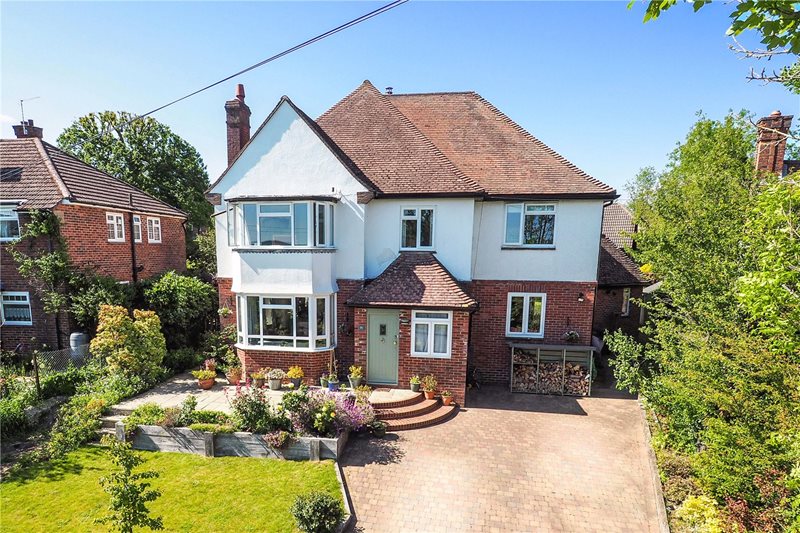 Woodbury Avenue, Petersfield, Hampshire, GU32
Guide Price £1,000,000 Freehold
Find More Properties in Petersfield:
New Homes London

New Homes London

Winkworth New Homes London is a leading sales agent of newly built residential property across the Capital.

Buyers guide

Exciting times, buying a property. There's a lot to think about though.

Country House Department

At Winkworth we understand a house in the country is more than just bricks and mortar.