Winkworth Petersfield Estate Agents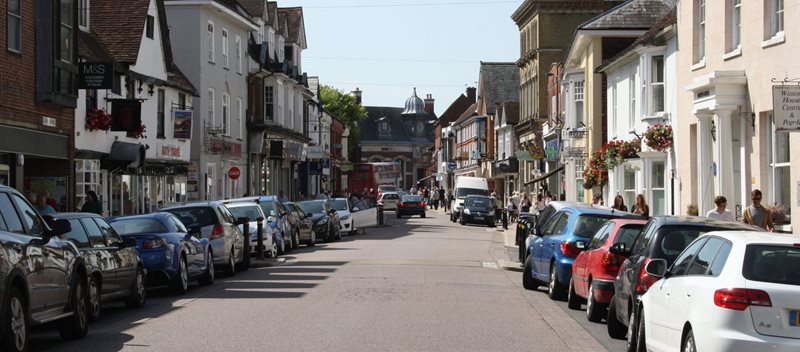 Whatever your property needs, we're here to help.
Based in the heart of the town, in a listed building on the high street, Winkworth Petersfield's Marcus Dugan and Andrew Beecheno are delighted to help with any property enquiry you may have, no matter how big or small. We pride ourselves on our local expertise and knowledge of the town and surrounding villages. And, whether it's sales or lettings, a pretty cottage, a large period home, or anything in between, we're here to help.
Sales

Andrew Beecheno BA (Hons) Director
Winkworth Petersfield 26 High Street Petersfield Hampshire GU32 3JL
Opening Hours Mon-Fri 9am to 6pm Sat 9am to 4pm Sun Closed
Petersfield office reviews:

Rating
"Very professional, proactive and friendly."

Elizabeth Lloyd

on 14/5/2022

"I recently purchased a property via Winkworth and the experience was excellent. Harry kept us up to date through each stage of the sale and was proactive and always happy to help."

Luke Withey

on 5/4/2022

"Well done to Harry and the team at Winkworth Petersfield on assisting with our recent purchase. Always available and willing to go the extra mile. Highly recommended"

Rich G

on 28/3/2022
Meet the team
Our team at Winkworth Petersfield Estate Agents are here to support and advise our customers when they need it most. We understand that buying, selling, letting or renting can be daunting and often emotionally meaningful. We are there, when it matters, to make the journey as stress-free as possible.
See all team members
Got a question about Petersfield?
Recently Sold Properties in Petersfield
A few of our current favourites in and around the Petersfield Area
Online Valuations
Aren't Worth The Paper They're Printed On.
When online valuations don't give you the whole picture - try Winkworth's expert service
Book your free appraisal today
Available Properties in Petersfield
A few of our current favourites in and around the Petersfield Area
Why move to Petersfield?
Within commuting distance of London, Guildford, Winchester, Chichester and Portsmouth, this leafy historic market town is a great place to bring up children. It is also ideally situated for exploring the South Downs and countless other country walks and pubs. Small enough to maintain a community feel, and yet large enough to have a broad selection of high street stores, Petersfield boasts great schools, and a great arts scene. Beyond the town, you'll find many unspoilt downland villages in rolling hills.
A little bit of history
Petersfield dates from the 12th Century when it was founded by William Fitz Robert, 2nd Earl of Gloucestershire. Weekly markets and two annual fairs, including the Taro Fair in October, saw the trading of live stock. A Taro Fair still takes places in Petersfield today, the only difference being that nowadays it's thrill rides and candy floss on offer, not cows, chickens and sheep.
You can step back in time when you discover Petersfield's older homes in The Spain, Dragon Street and College Street. Find out more about Petersfield's rich history at The Petersfield Museum. More recent history saw the building of The Herne Farm Development which boasts excellently proportioned family homes of all sizes.
Need to know
The English painter Flora Twort specialized in watercolours and pastels depicting Petersfield scenes and people. Her work is still on display in a gallery in the cottage that was her home. Petersfield is twinned with Barentin in France and Warendorf in Germany.
Shopping
The pedestrianised Rams Walk shopping area offers a Waitrose, independent shops such as the charming One Tree Books and high street favourites such as New Look and Accessorize. There is also a large Tescos and M&S Food shop. There are also a plethora of independent shops to explore, including health food shop The Bran Tub, Morgan's butchers and fishmongers and Roswel's newsagents where the dog-friendly owners will give your four-legged friends a dog treat to reward Sunday morning walks to get the papers. Petersfield's historic market in The Square still offers a fruit and veg market on Wednesdays and Saturdays and a Farmers' Market the first Sunday of the month. Most years will see a fun-filled Christmas market and late night opening too.
The Heath and Pond
The 22-acre pond is surrounded by 69 acres of heath and woodland. The pond is used for boating and fishing. The play area is also very popular and the toddlers park has recently been renewed.
Buster Hill
Butser Hill at 889' is the highest point on the South Downs, overlooking the town of Petersfield and is the natural heart of the South Downs National Park.
Winkworth Petersfield is the trading name of Tarrant & Robertson (Petersfield) Limited Registered office: 4 High Street, Alton, Hampshire, GU34 1BU Registered in England: No 7485516 VAT No. 106328146 Copy of Professional Liability Insurance available on request