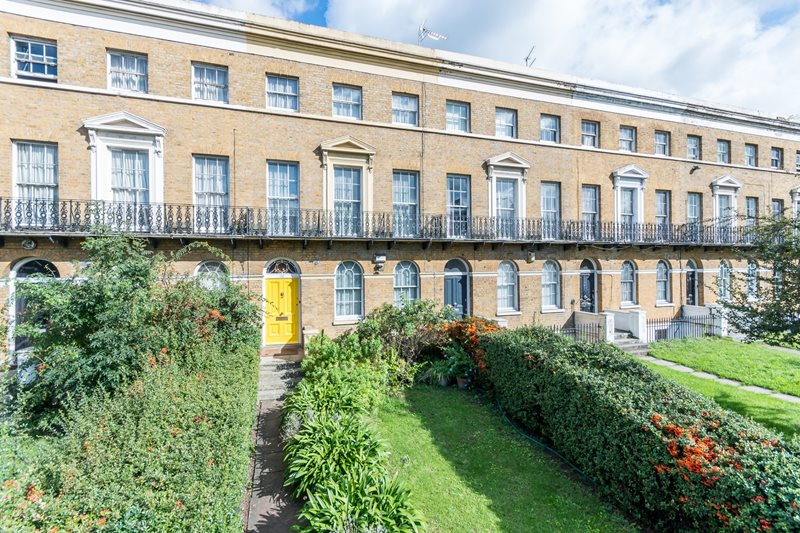 Online Valuations Aren't Worth The Paper They're Printed On.
When online valuations don't give you the whole picture - try Winkworth's expert service
Get a free property appraisal
Accurate valuations from our local property experts
No obligation to list with Winkworth
Choose a time convenient for you with our online booking system
What valuation would you like?
New Cross office reviews:
Friendly and helpful
"Kwesi was extremely friendly and helpful from the first viewing we had. He kept us up to date with what was going on and what we still had to do and ensured that we did not miss out on the house. It was a significantly better experience viewing and moving into the house with him than any other agent we've experienced. Additionally, he made sure that we were able to move in on the desired move in date which was important for us."
By

Sol
on 10/9/2021
Rental Management Services
"Rented a property through Winkworth New Cross. Excellent service, Staff always very courteous and helpful. I would thoroughly recommend them. Special thanks to Ursula and Gibson."
By

Afi McGlew
on 2/9/2021
Professional and courteous
"Georgina was extremely helpful and having explained to her exactly what I was looking for, she was able to guide me to my perfect property. There was no pressure, and she went out of her way to make the whole process as straightforward and smooth as possible. If you are looking for an estate agent that will listen and work with you, then I would absolutely recommend Georgina and Winkworths New Cross."
By

Char
on 10/8/2021
Easy people to work with
"Always helpful easy to work with and made letting straightforward for us"
By

Robert
on 5/8/2021
Professional and easy service. Very helpful team, no dramas.
"Kwesi was sound and very helpful in helping us get our offer in. The rest of the communications with the team were very easy and helpful, no complaints from Winkworth's at all. However, the Goodlord referencing system caused some serious agro and seems excessively thorough. Considering we were able to provide four separate guarantors and job contracts, the whole process required more than necessary participants (e. g. boss's, guarantors boss's... ). Not to let this overcast Kwesi being a top bloke."
By

Harry
on 3/8/2021
"He was great! Super helpful and kind throughout the signing. Kept us updated and well informed"
By

Lily Hay
on 3/8/2021
very good
"Kwesi was really helpful and friendly. He is very knowledgeable about the processes and diligently responded to any queries. The transaction was effortless. five plus stars."
By

zafar
on 3/8/2021
"With this being our first place together, my partner and I had quite a few questions and Kwesi always responded quickly which really put our mind at ease and made the entire process seamless. You can tell that customer satisfaction is important to Kwesi so we'll definitely be recommending Winkworth on the basis of our experience with him and the straightforward move in process."
By

Lereko
on 3/8/2021
Friendly Service
"From the beginning of our search for a house Kwesi was very helpful, friendly and professional. He organised several viewings for us, making sure we knew as soon as a new property became available to us. He conversed between us and the landlord to ensure we were all happy with the house. Finally, Kwesi helped us secure our ideal house in New Cross London and within 15 days! I would highly recommend his friendly competent service."
By

Emma Clacy
on 2/8/2021
Kwesi smoothed out a bumpy process
"Kwesi was great with us taking us through what is always a difficult process in renting a property in London. He was very attentive to any questions we had and was always quick to get in touch with any updates. I couldn't recommend him enough."
By

Pascal
on 2/8/2021
Opening Hours
Mon-Thurs

9am to 6.30pm

Fri

9am to 5pm

Sat

10am to 4pm

Sun

Closed
Selling or letting your home?
Have a property to sell or let in or around the New Cross area? We'll happily provide you with a valuation.
Request Valuation
Featured New Cross Properties
A few of our current favourites in and around the New Cross Area
Lanvanor Road, London, SE15
£323 per week (£1,400 per month)
Sinclair Place, London, SE4
£437 per week (£1,895 per month)
New Cross Road, First Floor Flat, London, SE14
£312 per week (£1,350 per month)
---