Winkworth Market Deeping Estate Agents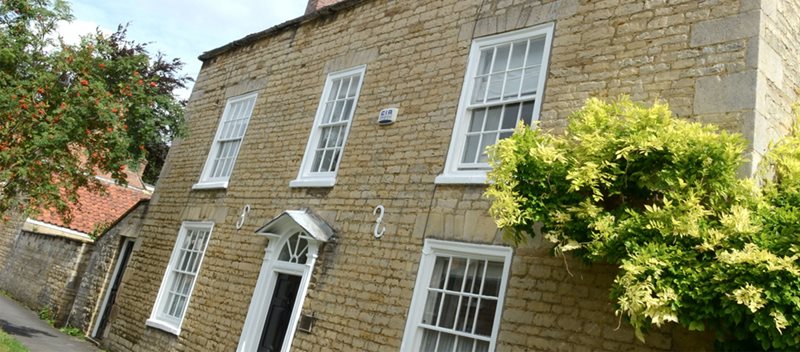 No one knows Market Deeping like us
Who better to help you find your perfect home in Market Deeping than a dedicated team of people who know and love the area? The Winkworth Market Deeping team has many years' experience buying and selling property in the area.
Perhaps more importantly, is our team is local, with each staff member having lived within the Deepings areas for many years. Our local expertise is based on first-hand experience and that's why we feel it is second to none and would be the right agent for you.
Sales
Have a property to sell in or around the Market Deeping area? We'll happily provide you with a valuation.
Book a Valuation
Winkworth Market Deeping 5a High Steet Market Deeping Cambridgeshire PE6 8ED
Opening Hours Mon-Fri 9am to 6pm Sat 9am to 4pm Sun Closed
Market Deeping office reviews:

Rating
"Ryan and Matt were absolutely incredible in our recent house sale & purchase and we couldn't recommend them enough. Professional, reliable, very approachable and extremely fast to respond to queries – they ensured the overall process was (almost!) stress free. From managing house viewings, and negotiating the best price; to contacting solicitors to keep things moving at a steady pace and always taking the time to update us as the sale and purchase progressed. Nothing was too much trouble and we certainly wouldn't hesitate to use them again in the future. Thank you so much!"

Sara Oliver

on 9/5/2022

"Matt and the team were absolutely fantastic in supporting us with our 2nd house purchase. Matt went above and beyond to keep all in the chain informed and to progress the purchase through to completion quickly. I'd highly recommend using Winkworths if you are considering purchasing or selling a property. Thanks again."

Joshua Human

on 5/5/2022

"I highly recommend Matt and Ryan at Winkworth. They helped us sell (stc) within 24h of going on the market, and also helped us find our dream property so quickly too. They went over and above throughout the entire process and supported us right up to completion. We couldn't have done it without them!"

Lois Fox

on 2/5/2022

"Have used Winkworth's to sell twice and buy once. Wouldn't go anywhere else, fantastic service, keep you updated, act as you're own property finder. Matt and Ryan really do offer the personal touch and exceptional service."

Becki Berners

on 28/4/2022

"Absolutely amazing service. We had some bad experiences with previous estate agents but Winkworth proved that buying house don't have to be a nightmare. Thank you so much for your communications, instant updates and being for us whenever we need a help. Strongly recommend Winkworth if you are looking for a smooth and professional service. Thank you!"

Peter Oliver

on 31/1/2022

"Matt looked after us with the purchase of our new home. Throughout he was polite and friendly. Communication was excellent, Matt always kept us up to date and would communicate with the whole chain. Would highly recommend Matt and the Market Deeping Winkworth team."

sarah Sharpe

on 30/1/2022
Meet the team
Our team are here to support and advise our customers when they need it most. We understand that buying, selling, letting or renting can be daunting and often emotionally meaningful. We are there, when it matters, to make the journey as stress-free as possible.
See all team members
Got a question about Market Deeping?
Featured Properties in Market Deeping
A few of our current favourites in and around the Market Deeping area
Online Valuations
Aren't Worth The Paper They're Printed On.
When online valuations don't give you the whole picture - try Winkworth's expert service
Book your free video appraisal
Why move to Market Deeping?
Sitting on the north bank of the river Welland as it makes its way along the border of Lincolnshire and Cambridgeshire, Market Deeping is a pretty, historic market town that offers a slower pace of life, better value for money and consistently low crime rates, all within commuting distance of London and Peterborough. Many homes are built with local natural sandstone and Collyweston slate giving our town the buff, grey appearance that's much-loved in Lincolnshire towns and villages. Market Deeping is an ideal place to bring up your children with a large selection of family homes well-situated for the schools, just one reason why we're finding many people who grew up here and moved away are now returning to the area to raise their own families.
A little bit of history
Market Deepings' history is closely tied to the river Welland, which provided a route from Stamford to the sea, and to the London to York coaching road, which crossed the river at Market Deeping. The town sprang up after the granting of a Market charter in 1308. Market Deeping prospered in the 18th and 19th Centuries thanks to its position on both the seagoing merchant ships' route into the midlands and the grain and wool distribution networks. This led to many rich merchants building fine stone homes in the town. Many of these homes are still preserved today, thanks to the Market Deeping conservation area. You can step back in time and explore this history by taking a stroll around the market place, Church Street, Stamford Road and the High Street.
Need to know
Our area got its name from its low-lying geographical position, with The Deepings being made up of Market Deeping, Deeping St James, Deeping St Nicholas Deeping Gate, and West Deeping.
Shopping
You will find a selection of independent shops along the high street and local precincts, including Grasmere Butchers, a good quality local butcher, florists, Market Deeping Antiques store, wedding dress boutique, quaint local cafes, hairdressers, beauty salons as well as the town square offering a number of well-regarded public houses, wine bars and eateries.
Activities
The town has various sports clubs on offer which cater for all ages from junior teams all the way through senior teams, including The Deepings Rugby Club, Deeping Rangers Football, Deeping United Football Club and Market Deeping Cricket Club. With each organisation offering great facilities and a welcoming atmosphere.
There is also the well regarded Empire Gym offering great facilities and fitness classes.
Transport Links
The Deepings is ideally situated and positioned for commuters being centred around close towns of Stamford, Spalding, Bourne and the city of Peterborough making each of these easily obtainable within a ten – fifteen minute car journey. Peterborough train station is just under 15 minutes away and gives access to London via Kings Cross.
Winkworth Market Deeping is the trading name of Ryan Jones LLP Registered office: 5a High Street, Market Deeping, Cambridgeshire, PE6 8ED Registered in England: No OC342689 VAT No. 972832688 Copy of Professional Liability Insurance available on request