Winkworth Kentish Town Estate Agents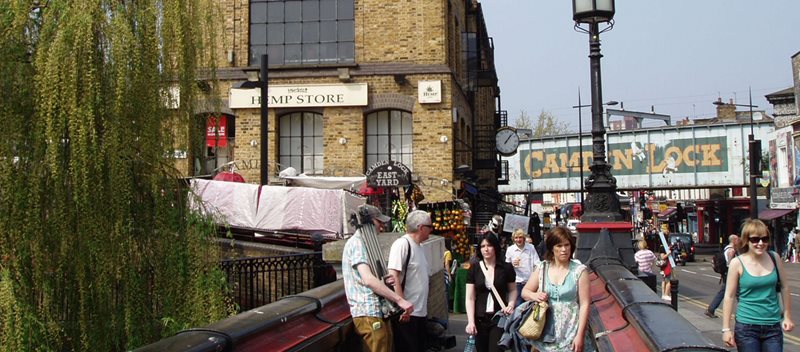 Matching people with their perfect homes for over 30 years.
Since Winkworth Kentish Town Estate Agents opened its doors back in the 1980s, we've been matching people with their ideal homes here. We offer high-end properties to buy and let as well as property management services across NW5, NW1, N7 and N19 and we specialise in everything from modern developments, to period conversions, to large family homes.
Sales
Winkworth Kentish Town 306 Kentish Town Road Kentish Town Greater London NW5 2TH
Opening Hours Mon-Wed 9am to 7pm Thurs 9am to 8pm Fri 9am to 6pm Sat 9:30 am to 5pm Sun 11am to 1:30pm
Kentish Town office reviews:

Rating
"Mr Andrew Souber has been by far the most patient and efficient state agent we have dealt with. I can't honestly remember the number of questions I have bugged him with both via E-mail and phone call. His responses were swift and one may say as punctual as the German train timetable! Through his clear experience of dealing with sales, he helped us through many jargons and black-box processes that comes with buying a property."

Fahim Faizi

on 5/7/2022

"I bought a flat with Winkworth Kentish Town 12 years ago, and I sold the same flat with them today. Both times I found them professional and realistic people, who definitely added value and made the sales go as smoothly as possible - the fact I returned to them for the sale is testament to my buying experience. Clive and Andrew were both great."

Matt Lan

on 16/6/2022

"I just Purchased a flat with Winkworth Estate Agents,straight forward process,any questions were answered in a promptly and efficient way. I was struggling to find a good broker but Andrew introduced me to someone that made the whole task extremely easy. Would recommend."

Marco Mignone

on 13/6/2022

"Thank you to the amazing property management team. Not only are they extremely helpful and professional but friendly and personable too. Great service."

Jo Taylor

on 25/5/2022

"Superb service and excellent approach from everyone in the office! Real professionals delivering the best results. George & Olly from the lettings department are great"

Yiannis Christodoulou

on 24/5/2022

"We've just completed on our first flat. Richard was outstanding in his support to us throughout the process and went above and beyond to keep everything on track through some tricky points. Thank you Richard!"

Ben Halton

on 5/5/2022
Meet the Team
Our team at Winkworth Kentish Town Estate Agents are here to support and advise our customers when they need it most. We understand that buying, selling, letting or renting can be daunting and often emotionally meaningful. We are there, when it matters, to make the journey as stress-free as possible.
See all team members
Got a question about Kentish Town?
Recently Sold Properties in Kentish Town
A few of our current favourites in and around the Kentish Town area
Online Valuations
Aren't Worth The Paper They're Printed On.
When online valuations don't give you the whole picture - try Winkworth's expert service
Book your free video appraisal
Available Properties in Kentish Town
A few of our current favourites in and around the Kentish Town area
Why move to Kentish Town?
Kentish Town is a thriving area that offers great transport links, being less than 10 minutes away from the city, close to bustling Camden and surrounded by well-heeled neighbours such as Hampstead, Belsize Park and Primrose Hill.
A little bit of history
Originally a farming hamlet on the River Fleet, Kentish Town is thought to get its name from 'Ken ditch', which means 'bed of a waterway'. The first record of the hamlet was in 1207, under the reign of King John, when it appears as 'Kentisston'. In the 19th Century, as a major route between London and the North, the area was prime for redevelopment. Modernisation meant it lost much of its rural charm, many of its older buildings and even the river Fleet which went underground. But some pockets of 18th Century architecture remain today, with Little Green Street being a great example. After the destruction of World War II the area was rebuilt once more, resulting in a modern feel to the neighbourhood. However, again, some the residential parts of Kentish Town dating back to the mid-19th Century have survived and are much admired today.
Need to know
Karl Marx was a famous resident of Kentish Town, having lived in Grafton Terrace from 1856. His tomb can be seen at the nearby Highgate Cemetery.

Kentish Town is a popular filming location. You might recognise Lady Margaret Road from Nick Hornby's hit film About A Boy.
Shopping
There are several large supermarket chains in the area. Organic food enthusiasts are well-catered for at Bumblebee Natural Foods. The Pure Meat Co is an excellent butcher and fishmongers. And the staff at Oddbins are very helpful when it comes to choosing a wine, be it to compliment your meal or celebrate something special.

Kentish Town is home to several independent stores and some of our favourites include the Owl Bookshop, Notsobig children's clothing shop and furniture designer WCD.

Kuttzone Salon is a great hairdressers, Top to Toe a popular beauty salon and Episode offer the latest womenswear.

You can pick up the Sunday papers from G & B Newsagents, and all your hardware needs are taken care of by Franchi Locks and Tools.
Winkworth Kentish Town is the trading name of Clive James (Investments) Limited Registered office: 31-41 Worship Street, London, England, EC2A 2DX Registered in England: No 0278 2973 VAT No. 587331712 Copy of Professional Liability Insurance available on request