Winkworth Kensington Estate Agents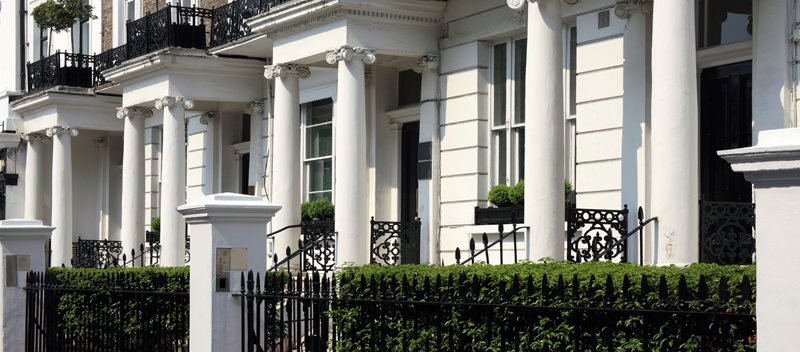 Forty years combined experience and unrivalled local knowledge.
Whether you're buying, selling, renting, letting, looking for property management or simply seeking some honest advice, at Winkworth Kensington Estate Agents we're here to help. With over 40 years combined experience selling and letting homes in Kensington and Holland Park, we know the area inside out. Do pop in to our lovely offices on Kensington Church Street for a chat.
Sales
Winkworth Kensington 118 Kensington Church Street Kensington Greater London W8 4BH
Opening Hours Mon-Fri: 8:45am to 6:00pm Sat: 10am to 3pm Sun: Closed
Kensington office reviews:

Rating
"Great experience working with Federico and his team through the letting process. Clear and timely communication all the way!"

Chris B

on 21/6/2022

"We have been delighted with the services provided by Winkworth Kensington and by their Letting Director Federico Young. Charming, knowledgable, immensely helpful and apparently tireless, Freddy provided detailed and expert advice, brought in excellent contractors where needed, found good tenants, kept us informed regularly of progress and remained closely involved in all aspects of the process. A huge relief for us given that we live over 400 miles away from the property and could not attend in person. We are very grateful and recommend their services without hesitation! Alec and Nikki."

Alec Mackenzie

on 4/5/2022

"Very fast and responsive service. Much better than Foxtons. Taking care of everything from my site. Thank you. The best estate agent that I have ever had."

Z WU

on 16/11/2021

"I would highly recommend Federico Young and his fellow lettings team at the Kensington Church Street (W8) branch of Winkworths. I was recommended this agency by a neighbour who had used Winkworths in the past and was glad to have put my trust in this positive review. I found Freddie and Winkworths to be professional, competitively priced, knowledgable about the market, and responsive. My flat was let in under a week of listing and I accepted an offer at above the initial asking price thanks to the demand generated by Freddie! Would use again."

Victoria

on 7/7/2021

"I've recently had some contact with Federico Young whilst looking for a house to rent in Kensington. I have to say Freddie is one of the best estate agents I have come in contact with in a very long time. He was genuine, responsive, informative and actually cared about my search and where we ended up. Freddie kept me abreast of what was happening at all times. Although in the end, we weren't able to go ahead with the let however, this has compelled me to use Freddie and his team in the near future for the possible purchase of a property. Federico Young is highly recommended!"

Kirn Akram

on 5/4/2021

"Great experience, helpful staff and smooth process."

Lisa Dekker

on 15/3/2021
Meet the Team
There has been a Winkworth office on Kensington Church Street since the 1970's. The Director is Josh Grinling who has run the office since 1997. His Sales Manager, Caroline Reeves, has been with him since 1998 and Federico Young, the Lettings Director joined in 2011.
See all team members
Got a question about Kensington?
Recently sold properties in Kensington
A few of our current favourites in and around the Kensington area
Online Valuations
Aren't Worth The Paper They're Printed On.
When online valuations don't give you the whole picture - try Winkworth's expert service
Book your free appraisal today
Available properties in Kensington
A few of our current favourites in and around the Kensington area
Why move to Kensington?
Kensington: the name basically says it all. Long-established as the home of the rich and famous with all the amenities that entails, why wouldn't you want to live there? Our affluent residents hail from all over the world, making it something of a global village. Plus Hyde Park is right on our doorstep, and London's West End just minutes away by tube.
A little bit of history
Kensington is a rather grand old royal borough, largely due to Queen Victoria. At the time of her birth in 1819 it had 12,000 inhabitants; by the time of her death in 1901 the number had multiplied to over 176,000. In the interim period, beautiful, wide tree-lined streets and garden squares sprung up alongside the area's two parks: Kensington Gardens and Holland Park.
Need to know
No one leaves Kensington willingly. Some retire to the country; others relocate to find more space for a growing family. But everyone would rather stay.
Shopping
Kensington has every shop you could ever need, and more. Our favourite grocers are Manicou Bros on Carendon Road, as well as Chegworth Farm Shop and Whole Foods on Kensington Church Street, which is also home to a great many high street clothes shops. Huntsworth Wine Company and Roberson Wine ' also on Kensington Church Street ' are ideal for anyone with a nose for wine. For minor ailments, the staff at Calder Chemist on Notting Hill Gate are really very helpful. Plus Westfield Shopping Centre is just minutes away. And of course we can't forget the famous Portobello Road Markets, or the Newcombe Road Farmers' Market, which takes place every Saturday from 9am till 1pm.

Winkworth Kensington is the trading name of Lomaxhall Limited Registered office: 118 Kensington Church, Street, London, W8 4BH Registered in England: No 3196731 VAT No. 689533675 Copy of Professional Liability Insurance available on request