Winkworth Harringay Estate Agents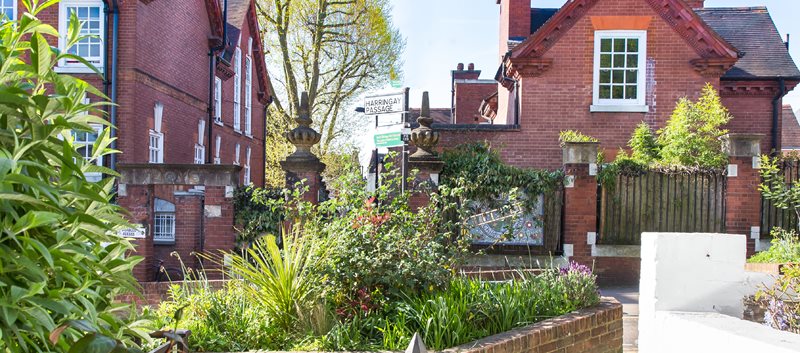 Meet the go-to agency for those seeking homes in a thriving North London community.
At Winkworth Harringay we pride ourselves on being more than just estate agents. We strive to be experts in the local area too, whether it's the Harringay Ladder, Finsbury Park, Manor House, Tottenham, Seven Sisters, Stamford Hill, Turnpike Lane, Wood Green, Alexandra Palace or Bounds Green. So, whether you're buying, selling, renting or letting or simply need some advice, pop into our office on Green Lanes for the experience and the local knowledge you need.
Sales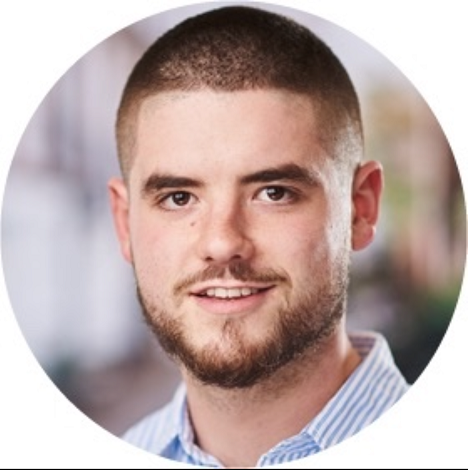 Jake Strubel Sales Department Manager
Lettings

Michael Georgiou ARLA Associate Director
Winkworth Harringay 10-11 Grand Parade, Green Lanes Harringay Greater London N4 1JX
Opening Hours Mon-Fri 9am to 6pm Sat 10am to 3pm Sun Closed
Harringay office reviews:
Very personable, reliable and incredibly helpful!

"Upon viewing the property Kelly was super friendly from the get go and gave us great, helpful advice on submitting our offer. All correspondence was prompt, informative and supportive in getting us where we wanted to be. Her personable advice and help was essential in finding our new home and we're extremely grateful!"

Joe Temple

on 21/6/2022

"Kelly Nascimento has been a great agent. She has looked after the flats very well and found tenants very quickly. I highly recommend Kelly and she is very professional."

carlo callisto

on 9/6/2022

Really slick and very helpful.

"Kelly was so helpful very quick and just lovely."

Claire

on 9/6/2022
Meet the Team
At Winkworth Harringay Estate Agents, we have a comprehensive team of knowledgeable and personable property experts who are excited about the local area. So whether you're buying, selling, renting or letting or simply need some advice, pop into our office on Green Lanes for the experience and the local knowledge you need.
See all team members
Got a question about Harringay?
Recently Sold Properties in Harringay
A few of our current favourites in and around the Harringay area
Online Valuations
Aren't Worth The Paper They're Printed On.
When online valuations don't give you the whole picture - try Winkworth's expert service
Book your free video appraisal
Available Properties in Harringay
A few of our current favourites in and around the Harringay area
Why move to Harringay & Tottenham?
Harringay and the surrounding areas is a hidden gem in north London. With a real urban vibe, loads of green space, great transport connections and good schools, this area is now a real hit with families, professionals and creative workers. Just 30 minutes from the centre of town, the area is desired for its excellent transport links, Victorian, Georgian and Edwardian period housing stock, and its vibrant and friendly community.
A little bit of history
Harringay's name comes from Saxon chieftain Haering who had his main settlement in the area. Tottenham's roots reach back to the Domesday book and beyond. So, it's safe to say our area has plenty of history to it.
Beyond Tottenham village, the area remained rural until the 18th Century when it became popular as a country retreat for wealthy merchants, attracted by the beautiful countryside and easy access to the City. The farmland became dotted with large mansions, including the stately Harringay House.
Real development came in the late nineteenth century as the area was built up for London families. The area remains largely Victorian and Edwardian today, (but the waterways, wildlife sanctuaries and large parks across the area mean that its rural roots are still tangible).
Other strands of history make themselves felt today too. Some of the small industrial estates that developed at the start of the last century have survived and been transformed into lively warehouse communities of creatives. The events and festivals regularly staged in the South Tottenham and Harringay warehouse communities add a fantastically special creative urban vibe to the area.
Need to know
The great mix of green spaces to get away from it all with an avant-garde creative urban buzz mean that Harringay and Tottenham have become an increasingly popular property hotspot.
Walk down one of the shopping streets and you'll find a burgeoning selection of independent cafés, coffee shops and restaurants. Then stroll down the road and disappear into a waterside nature reserve, amble along the New River and River Lee or wander through one of the area's many park.
On weekends, drop into the farmers' market on Tottenham Green, or stroll over from Harringay to the Stroud Green Market. There's also local entertainment aplenty with great bands or opera at Ally Pally, concerts all summer in Finsbury Park and three local theatres including the hugely popular Park Theatre in Finsbury Park. Summer Art shows and festivals include Euro Art's yearly show in the Tottenham Warehouse Community and the hugely popular Crouch End Festival.
Reflecting the area's growing population of creative professional and small businesses, the area is home to a range of new work hubs including the Coalface in Finsbury Park and The Stack in N15.
All this energy is bringing rapid improvement to the area with new facilities, a new stadium at Tottenham and possibly even Crossrail stations in Turnpike Lane and Seven Sisters.
Shopping
Harringay's high street, Green Lanes and the roads that converge at Seven Sisters offer an increasingly vibrant and exciting collection of mainly independent outlets.
Alongside a collection of some great individualistic cafes and restaurants, there are some great bars and pubs. On Green Lanes in Harringay, there's the ever-popular Blend Café (and its regular pop-up restaurants). Just down the road is the epitome of late Victorian pubs, the great Salisbury. Further east in Seven Sisters, Moloko Café is brewing up a storm and the True Craft Tap House brews its own beer. In fact, if you prefer to open a few bottles at home, the Tottenham area is a hotspot for microbreweries. So, you can neck local at home too!
Neighbouring areas have plenty to get excited about too. Many locals also enjoy a walk or drive to explore the shops and cafés of nearby Crouch End or Stoke Newington. And just up the road, you'll find the large department stores of Wood Green Shopping Centre.
Harringay Online
With 20-30,000 people visiting the site each month, Harringay Online is one of London's busiest local online networks, connects neighbours, providing news and events to people in and around Harringay.
Winkworth Harringay is the trading name of Persaud Silver Kravitz Limited Registered office: 303 Goring Road, Worthing, West Sussex, United Kingdom, BN12 4NX Registered in England: No 5465227 VAT No. 868041609 Copy of Professional Liability Insurance available on request