Video Appraisals
We're here... to keep Harringay moving.
If spending more time indoors has got you thinking about your next move, why not book a free no obligation appraisal via video call.
Meet the go-to agency for those seeking homes in a thriving North London community.
At Winkworth Harringay we pride ourselves on being more than just estate agents. We strive to be experts in the local area too, whether it's the Harringay Ladder, Finsbury Park, Manor House, Tottenham, Seven Sisters, Stamford Hill, Turnpike Lane, Wood Green, Alexandra Palace or Bounds Green. So, whether you're buying, selling, renting or letting or simply need some advice, pop into our office on Green Lanes for the experience and the local knowledge you need.
Harringay office reviews:
Thank you Debbie!
"Massive thank you to Debbie. I really appreciated her proactive and friendly approach. Throughout the process Debbie's calls and emails were prompt, professional and kind. She really helped secure completion by our desired date despite the pressure of stamp duty deadline."
By

Natasha
on 2/10/2021
Amazing service on recent purchase
"From the start to the end of the process the service provided was very attentive and excellent. For the first time buying a flat wasn't stressful due to the great team of people around me. I had constant check-ins to make sure everything was flowing nicely and my questions or queries were responded to immediately. I would highly recommend the team at Winkworth and would not hesitate to use them again."
By

Lucilla
on 1/10/2021
"It was a great experience buying from Winkworth. The house visits and sales conversations went seamlessly and moved quickly, with clear communications. Helga was very diligent in making sure the transactions progressed well to completion and helped chase lawyers from both sides. Even being on the 'other side' of the transaction, I felt in great hands!"
By
on 27/9/2021
Very good communication throughout. Particular thanks to Debbie!
"Very good communication throughout. Particular thanks to Debbie!"
By

Andrew Greenway
on 23/9/2021
Professional, efficient, prompt, reassuring and friendly.
"We have been so pleased to have Kelly looking after our first experience of both hunting for a home to rent but also to guided well as we are both now in our seventies. We felt supported all the way through and were never kept waiting for information or answers to questions, good job!"
By

Richard
on 5/9/2021
Excellent Estate Agents
"So impressed with this company and all of our dealings with them. We have rented and also sold property with Winkworth and it's always been such a high level of service from the whole team. Their communication, care and friendliness is outstanding. Would highly recommend. Massive thank you to all the team for looking after us so well."
By

Nicola
on 3/9/2021
Made this whole experience, genuinely enjoyable!
"From the very first viewing we had with Rose we knew we were in safe, knowledgeable professional and kind hands. Rose has hands down made the experience of buying our first home a genuinely enjoyable experience for us. I only have pure appreciation and admiration for the job, sometimes you do forget to realise you are not the only buyers/ clients Estate agents' work wit - but the fact that we felt like we were, shows the level of attention Rose gave us, how responsive she was to us on email/viewings, on the weekends, and evenings. I can wholeheartedly say Rose has been on the journey with us, her experience of the market and property is impeccable and if we was doing this process again, I'd want her again for sure! Rose made our experience with Winkworth what it is and we have all our thanks to give her!"
By

Lydia Weigel
on 1/9/2021
"Wonderful! So efficient and helpful and a delight to work with over the past few years"
By

Cam Spence
on 31/8/2021
Friendly, helpful and down-to-earth people
"Winkworth staff are wonderful. On viewings I appreciated being given the time and space to look around on my own and ask questions, I never felt rushed or pressured. After my offer had been accepted and we entered the long and often torturous process of getting ready to exchange, Debbie did everything she possibly could to move things forward! She was friendly, caring and I really felt like she was on my side - something I really appreciated as a first time buyer. Thank you!"
By

Jo Salter
on 20/8/2021
House purchase in N22
"Buying a new home is usually a stressful experience but this one was made easier by great service from Daniel and Debbie. I viewed several properties over many months and Daniel was always personable, professional and listened well - he had a good understanding of what I wanted from a property and good knowledge of the local market. Despite the hectic market, he took time to understand my position as a buyer, which meant everything fell into place when the right house (eventually!) came along. On the completion part of the process, Debbie was a very steadying, supportive and experienced presence. Communication with both was smooth and efficient throughout. A great duo who made the whole process feel personal - a little kindness goes a long way."
By

Salmon & Cream Cheese Bagel
on 12/8/2021
Opening Hours
Mon-Fri

9am to 6pm

Sat

10am to 3pm

Sun

Closed
Selling or letting your home?
Have a property to sell or let in or around the Harringay area? We'll happily provide you with a valuation.
Request Valuation
Featured Harringay Properties
A few of our current favourites in and around the Harringay Area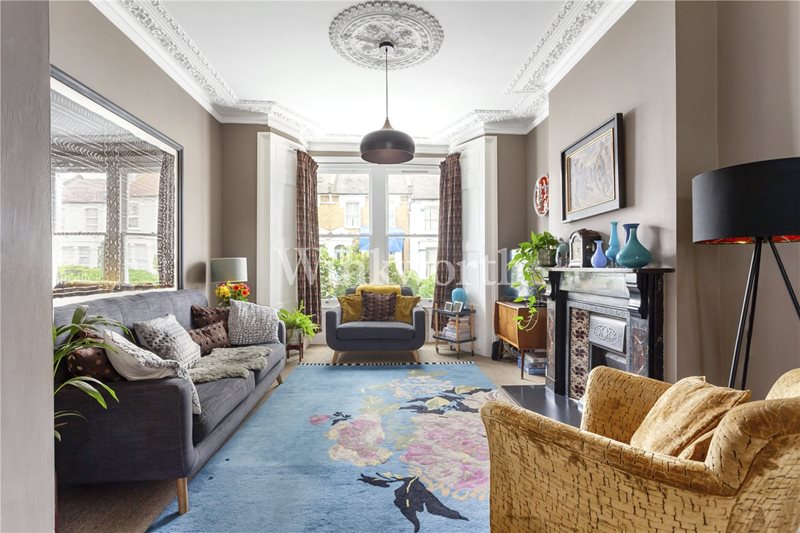 Lothair Road South, London, N4
Guide Price £1,325,000 Freehold
Beresford Road, London, N8
£975,000 Freehold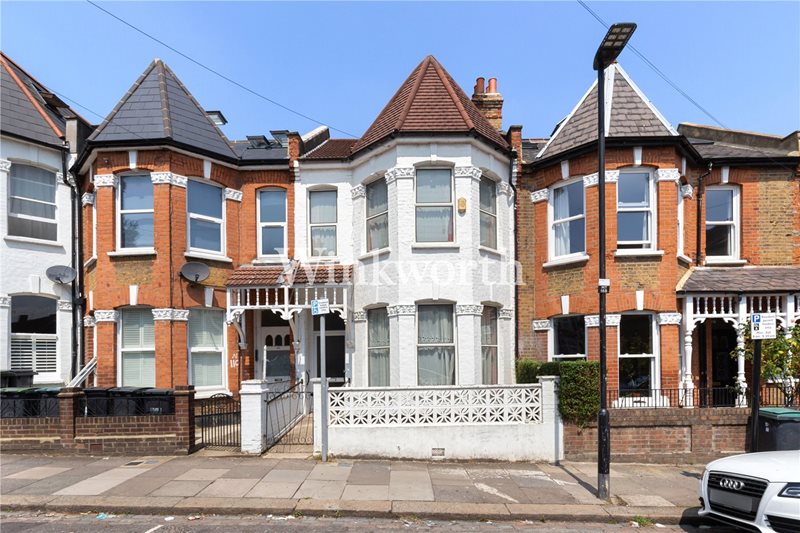 Mattison Road, Harringay Ladder, London, N4
£950,000 Freehold
Find More Properties in Harringay:
Winkworth Harringay is your established local independent estate agency with specialist departments for sales, lettings and property management. Serving Harringay, Tottenham and Wood Green, we've seen the area flourish over the years. Our professional dedicated workforce is committed to achieving a positive outcome for our clients in all market conditions.
Michael Persaud
Director/Sales Manager
Meet the team
At Winkworth Harringay, we have a comprehensive team of knowledgeable and personable property experts who are excited about the local area. So whether you're buying, selling, renting or letting or simply need some advice, pop into our office on Green Lanes for the experience and the local knowledge you need.
New Homes London

New Homes London

Winkworth New Homes London is a leading sales agent of newly built residential property across the Capital.

Buyers guide

Exciting times, buying a property. There's a lot to think about though.

Country House Department

At Winkworth we understand a house in the country is more than just bricks and mortar.