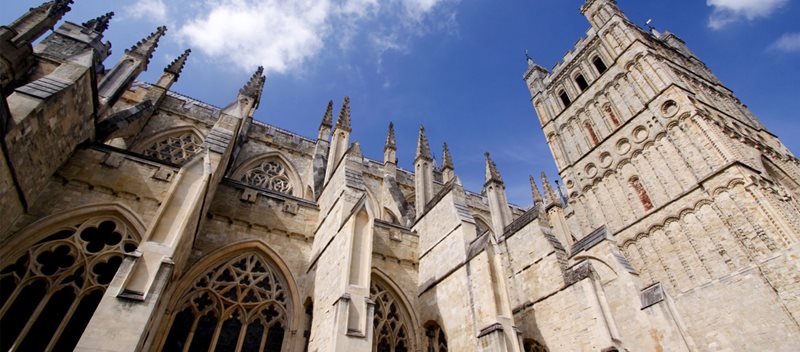 Online Valuations Aren't Worth The Paper They're Printed On.
When online valuations don't give you the whole picture - try Winkworth's expert service
Get a free property appraisal
Accurate valuations from our local property experts
No obligation to list with Winkworth
Choose a time convenient for you with our online booking system
What valuation would you like?
Exeter office reviews:

Rating
"Isabelle at Winkworth lettings has been extremely helpful, communication has been good and I would highly recommend their lettings department. A very

happy customer.

"
Read More
"Do not rent here if you are a student at Exeter. Have had the worst experience with this letting agency, from poor communication, unprofessional email

s and rude staff. The flat we moved into had several issues, the worst being fleas when we moved in which we were told was our fault(?). One employee who was in contact with us took a long time to reply and did not solve our issues (as she did not read emails properly). Upon leaving she attempted to scam us through making us pay for items which were unhygienic (toilet brush) that we threw out and a Hoover which was broken, also her poor communication meant we ended up paying for a carpet clean which we were told was not needed. AVOID AT ALL COSTS.

"
Read More
"We bought through Winkworth, and were particularly impressed by the way that they listened to our requirements, and offered us 2 properties both of wh

ich were appropriate and the second of which was the one we bought, abd love! As we were on their list, we got to see the house before anyone else, which was vital in this summer's frenzied market. I'd definitely recommend signing up with them if you're looking to buy in Exeter.

"
Read More
"The staff at Winkwork are ever so helpful and very responsive. Always get things done as promptly as can be!"
"Great customer service, very nice to talk to. Solving problems promptly. We like the home we just moved in, has been enjoying and exploring the surrou

nding boutique shops. The moving is a bit stressful, but now everyday is like a holiday! Thank you Isabelle, Jasmine and Miles for their support and always be so patient with us.

"
Read More
"Emily supported us with the sale of our house in Exeter and was excellent throughout the process - very professional, personable and made us feel very

supportive. We would wholeheartedly recommend Winkworths - we've had experience as landlords and as sellers and had a great experience throughout.

"
Read More
"Emily made our recent house buying experience all the better. Winkworth are a professional agent and come highly recommended. Covering Exeter and East

Devon.

"
Read More
"I cannot fault my experience of purchasing my first home through Winkworth. Without the help of Emily, I would not have found and secured my dream hom

e. I always felt confident everything was in hand and being dealt with in the most efficient way possible. I was given information, support and assurance throughout the process. I do not plan to move again anytime soon, however, if and when I do, I would without doubt use Winkworth.

"
Read More
"I have had Winkworths managing my property for a couple of months and they have done an excellent job. They are responsive, professional and provide a

n excellent service. Isabelle and Jasmine have been absolute angels in dealing with some difficult problems with my property and have kept me in the loop without causing me too much stress. They are always polite, informative and efficient. I fully recommend Winkworths to anyone looking for a trust worthy and good quality management service in Exeter. Thank you so much!

"
Read More
"I lived in the flat which was let by another agency and then in the middle of pandemic it was taken over by Winkworth. The communication part was ok,

but no major maintenance needed had done while we were their. I'm not blaming the agency itself especially when it comes to letting, the landlord should give the permission to do the maintenance needed in the property. But unfortunately my landlord was only keen on the money he was getting. Property was full of mould because of the exhaust was broken and there was no window in the toilet. Even after they know about it they were blaming us. Normal wear and tear did happen in the property we don't forget that and do agree minor damages also happened. But flooring damage due to boiler leakage, electricity tripping, leakage from roof is not happened because tenants made a hole in the roof or broken the boiler by hitting with a hammer. It was so old and damage occurred. Instead of looking it as the whole picture trying to take the whole of the tenants deposit to cover the damage is not a good thing to do. Like landlord value his money tenants also do. And Making tenants to fight and argue for their money is also not very impressive. Agency should work as a mediator for both landlord and tenant. They shouldn't act on just one side.

"
Read More
Opening Hours
Mon-Fri

9am to 5:30pm

Sat

9am to 12pm

Sun

Closed
Selling or letting your home?
Have a property to sell or let in or around the Exeter area? We'll happily provide you with a valuation.
Request Valuation
Featured Exeter Properties
A few of our current favourites in and around the Exeter Area
Willow Walk, Exeter, Devon, EX4
£173 per week (£750 per month)
Beech Avenue, Exeter, EX4
£850,000 Freehold
Longdown, Exeter, EX6
Offers over £950,000 Freehold
---