Winkworth Dulwich Estate Agents
A comprehensive property service in Dulwich.
You'll find our Winkworth Dulwich office in the middle of Lordship Lane, East Dulwich just by The Palmerston Pub and North Cross Road near the Saturday market. With sales, letting, management and friendly, local, expertise that's second-to-none, all under one roof, this is your one stop shop for homes in East Dulwich, Peckham Rye, Nunhead and Camberwell.



Sales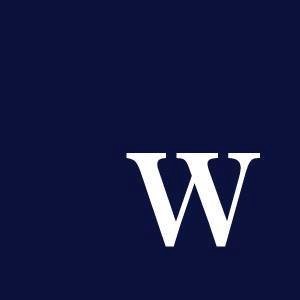 Alex Vent MNAEA
Winkworth Dulwich 97 Lordship Lane East Dulwich London SE22 8HU
Opening Hours Mon-Fri 8:45am to 7pm Sat 9am to 4:30pm Sun Closed
Meet the Team
Our team at Winkworth Dulwich Estate Agents are here to support and advise our customers when they need it most. We understand that buying, selling, letting or renting can be daunting and often emotionally meaningful. We are there, when it matters, to make the journey as stress-free as possible.
See all team members
Got a question about Dulwich?
Recently Sold Properties in Dulwich
A few of our current favourites in and around the Dulwich area
Online Valuations
Aren't Worth The Paper They're Printed On.
When online valuations don't give you the whole picture - try Winkworth's expert service
Book your free appraisal today
Available Properties in Dulwich
A few of our current favourites in and around the Dulwich area
Why move to Dulwich, Peckham Rye, Nunhead or Camberwell?
Dulwich may have a London postcode, but our area has a friendly, welcoming feel that's rare in the capital. For example, you'll often find neighbours actually talk to each other here. The last ten years have seen many young professionals and young families making their homes here, attracted by the great primary schools and the fact that it is only 12 minutes from London Bridge as well as all the things to do and places to go out. This has given our area a new, younger feel too, reflected in the types of shops and business that are found on Lordship Lane. The area around Peckham Rye station has been transformed of late. No longer a quiet, unremarkable back street high road with not much going on, it is now one of London's most interesting areas with a lots of places to eat and drink, home shops, vintage shops and much more. The East London tube line provides connections to the City and East London within minutes on the train, the renaissance of Dulwich, Peckham Rye, Nunhead and Camberwell is only set to continue and has seen a change to the high street with new shops, eateries and businesses arriving and more and more young professionals and families buying flats and houses in the area. In short, there's never been a better time to make your home here.
A little bit of history
Just north of Forest Hill and south of Camberwell, Dulwich was a part of Surrey until 1889 when it became a part of London. Until Victorians spread south and developed the area it was mainly woodland and orchards. And all the way up till 1920 farmland existed in Dulwich, with the local dairies grazing their cows off Court Lane.

Still today, even though we are only 12 minutes from London bridge, the Dulwich area is not over developed by modern standards, offering a pleasing blend of town and country. And even to this day, most Dulwich gardens will boast at least one fruit tree.
Need to know
Lord Byron was educated at Dr Glennie's academy in Dulwich.
Shopping
From food, to clothes to gifts, Dulwich and East Dulwich offers top of the range shopping. Dulwich College hosts a farmers' market every other Sunday. Around the corner you'll find Lordship Lane, the main shopping area for East Dulwich and home to the delicious SMBS organic store, the excellent William Rose Butchers, Moxons the fishmongers and a handful of charming boutiques and gift shops. Northcross Road Market every Saturday is a great place to wander about for a couple of hours at the weekend, offering food, clothes and a yummy fudge stall, as well G. Sparks' butchers stall for the best organic and rare breed meats.
Winkworth Dulwich Sales is the trading name of McGarry & Brett Limited Registered office: 21 Navigation Business Village, Navigation Way, Preston, Lancashire, PR2 2YP Registered in England: No 5963459 VAT No. 899159058 Copy of Professional Liability Insurance available on request Winkworth Dulwich Lettings is the trading name of Brent Barrett Limited Registered office: 21 Navigation Business Village, Navigation Way, Preston, Lancashire, PR2 2YP Registered in England: No 0531 8570 VAT No. 861037343 Copy of Professional Liability Insurance available on request