Good deeds from Winkworth
Ajay Bathija, director of the Winkworth Kingsbury office in North West London, and his team of nine staff made more than 250 sandwiches and helped to distribute them to the homeless in Central London on two occasions over the past couple of months. They used the kitchen at their office to make up the cheese sandwiches, working with homelessness charity Being Giving.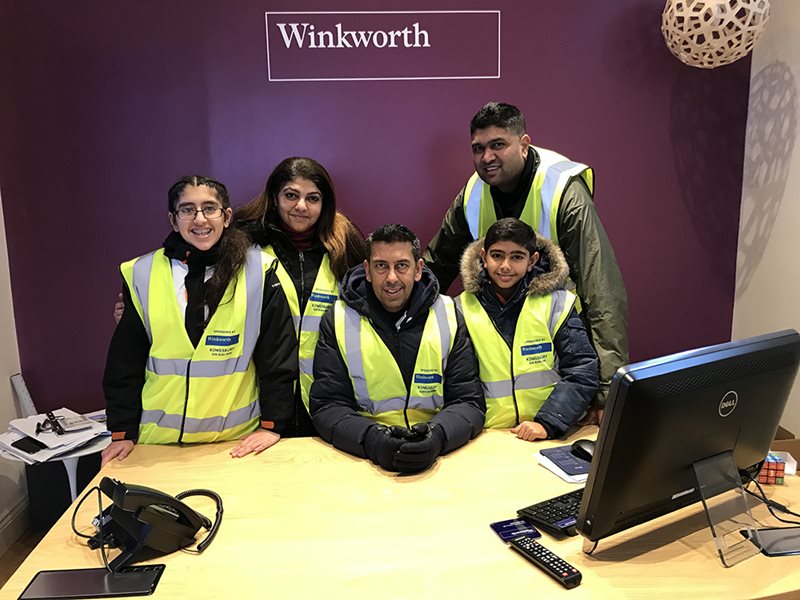 The food was then taken by the Being Giving volunteers early in the morning to people sleeping on the streets in shop doorways in the Tottenham Court Road location and several homeless hotspots in London. Along with the sandwiches, socks, woolly hats, toothbrushes and toothpaste, the basic necessities for them for their day to day survival, were provided in the kit bags
Ajay Bathija, who runs Winkworth franchise with his wife Shilpa, said: "We have been volunteering with the charity for a while now but this is the first time we have been asked to provide food. The whole team was involved. It was heartbreaking to hear some of the stories from homeless people and how they have ended up on the streets. It was humbling to see their selflessness whilst they passed the food on to friends further down the street who were perhaps more hungry or more in need. It breaks our heart to think that we will not be able to do this next month because of the restrictions but we will think of other ways to help."
The Winkworth office also supports the local food bank run by the local church. Ajay said: "We created a campaign from the office a couple months ago and people brought in donations of food. We were overwhelmed by people's generosity from the young, the elderly and also from local shops. The food bank was able to hand out the donations as Christmas parcels. We managed to collect nearly 400 kgs of food and essentials.
"In the past, we ran another appeal for warm clothes, coats, hats and gloves, and we went out and handed them out to homeless people in the midst of freezing winter months. The whole team was involved, along with my wife Shilpa and our children. We believe it is really important to be involved with the local community and to give something back. We joined the Winkworth network in 2017 and discovered that this is part of the company ethos - It was the perfect blend with our mission of moving forward. We will never look back".
The picture above shows:
Devina Bathija (14), daughter of Ajay and Shilpa Bathija
Shilpa Bathija, Director of Winkworth Kingsbury
Ajay Bathija, Director of Winkworth Kingsbury
Jaimin Bathija (12), son of Ajay and Shilpa Bathija
Amit Patel, Winkworth Kingsbury team