Missing Deliveroo and a belief that country living would resemble Soho Farmhouse have been a wake-up call for some buyers who joined the rush to rural living, according to leading estate agent Winkworth.
In Winkworth's latest episode of The Property Exchange podcast: Delighted of Tunbridge Wells: will the race for space in the country markets continue? Winkworth's chief executive Dominic Agace says: " Country markets are still very busy and have been since the pandemic. However, I believe we may have passed peak country. The country markets had not seen much activity since 2008. It's well overdue and it has been a catch-up period. In the medium to long term, it's looking healthy. Most recently, we have seen increased demand for the more traditional areas such as Tunbridge Wells and Farnham for those who need to commute to London – or to the South coast for a complete change of lifestyle. People are being called back to London and I think there will less demand for the places with longer commutes. I know of a family who are living in two separate one bed flats in Bath while waiting for the right house to buy. However, some people are City born and bred. I have heard anecdotal evidence of people returning to Notting Hill because they thought the countryside would be like Soho Farmhouse. Another couple were looking forward to coming back to live in town so they could have Deliveroo options."
Dominic Agace reveals that Winkworth are looking at areas in the country to add to the 40 existing offices across the South-east, South-west, East Anglia, Northamptonshire and Lincolnshire, in addition to the 60 Winkworth offices in London. He says: "We are looking for areas that affiliate with London, particularly the family house market, which have always been far more popular out of London."
Meanwhile, Natasha Firman, director of Winkworth Tunbridge Wells in Kent, the fashionable spa town with royal status and an abundance of beautiful Georgian and Victorian homes, explains on the podcast that the demand for family homes is greater than ever. "There are currently over 300 flats on the market in Tunbridge Wells and only 120 houses, which are moving so quickly. People sold up in London and took advantage of the stamp duty holiday. There has been a permanent shift to people's lives. We are seeing more buyers than ever. Schools are a major draw. "We have 12 schools across primary, secondary and grammar in the town which are rated outstanding by OFSTED. The commute is under an hour and people want that country/London balance. For the price of a terraced family house in London at around £1.5m to £2m, you would get a large house with parking in the best part of Tunbridge Wells. In the country, you would get a large country home with land, stables and annexes. A lot of people are renting or staying with family or friends while they look for a house to buy. It is very rare that people want to move back to London – due to the schools and a good commute."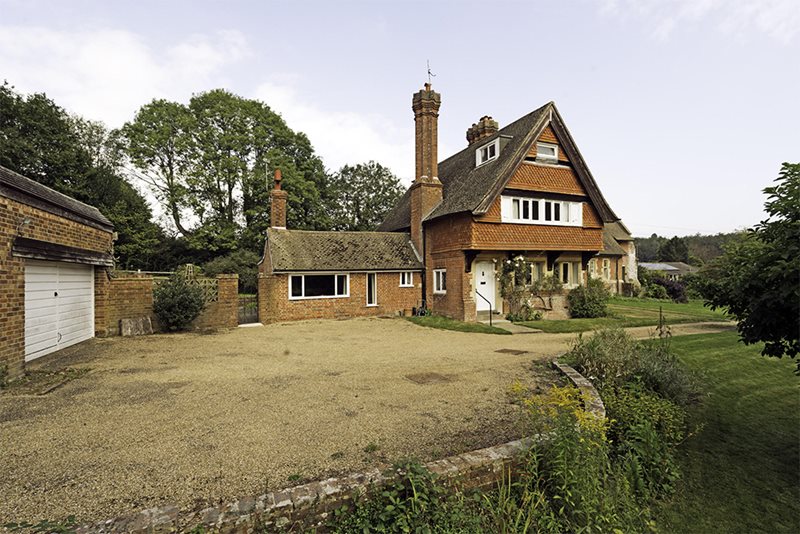 Here is an amazing opportunity for a fixer upper - a Grade II listed five bedroom property set in four acres of land, with gardens and paddocks, in a rural hamlet nearly four miles away from East Grinstead and 10 miles from Royal Tunbridge Wells. A former school house which was the headmaster's quarters, the house is believed to have been built by Norman Shaw, the architect renowned for country houses and also commercial buildings such as New Scotland Yard in London, now known as The Norman Shaw Buildings.
Listen and subscribe on Apple
Listen and subscribe on Spotify
Listen and subscribe on Audioboom