Why move to Long Melford?
Our playground is the Stour Valley and the Dedham Vale - areas of outstanding natural beauty with a softly rolling landscape, punctuated by medieval church towers, timbered houses and thickets of ancient woodland. Immortalised by Constable, the countryside around the Essex and Suffolk border remains so unspoilt that many of the scenes he painted are instantly recognisable today.
A little bit of history
The Wool Towns describes those towns and villages in rural Suffolk and North Essex that share a common heritage, as demonstrated by a number of wonderful wool churches. This common history goes back over half a millennium to a time when this was a thriving manufacturing area. Before the industrial revolution, or the railways, the production of woollen cloth and associated trades took place in homes right across the region. Today these communities still work together, with a rich offering to those looking to relocate in wonderful rural communities. The Wool Towns offer an abundance of things to see and do, great hospitality and exciting events.
Need to know
Birthplace of Thomas Gainsborough, Sudbury is a popular and thriving Suffolk Wool Town centred around the market square and dating back to Saxon times with a heritage in the weaving and silk industries.
Shopping
Long Melford is a vibrant, much-loved and highly sought after location. The heart of Lovejoy country, the village boasts superb antique shopping and an excellent range of amenities including independent shops, grocery stores, pubs, restaurants and monthly farmers' market. The nearby market towns of Sudbury and the cathedral town of Bury St Edmunds offer a more comprehensive range of facilities
THE WOOL TOWNS OFFER AN ABUNDANCE OF THINGS TO SEE AND DO, GREAT HOSPITALITY AND EXCITING EVENTS.
By Road:
Long Melford is located off the A134 between Sudbury (two miles) and Bury St Edmunds (fourteen miles) which links with Cambridge to the west and Ipswich to the east via the A14. Stanstead airport and London are easily accessibile to the south via the A120, A12, M11.
By Bus:
Regular bus services connect Bury St Edmunds to Colchester via Long Melford, Lavenham and Sudbury.
By Train:
Sudbury train station provides a branch link to the main London and Colchester line, with fast services on to Liverpool Street via Marks Tey.
By Air:
London Stansted International Airport (STN) is located about thirty miles southwest of Long Melford.
By Bus:
Regular bus services connect Bury St Edmunds to Colchester via Long Melford, Lavenham and Sudbury.
Schools around Long Melford
Contact us at Long Melford
Please submit the form to contact us.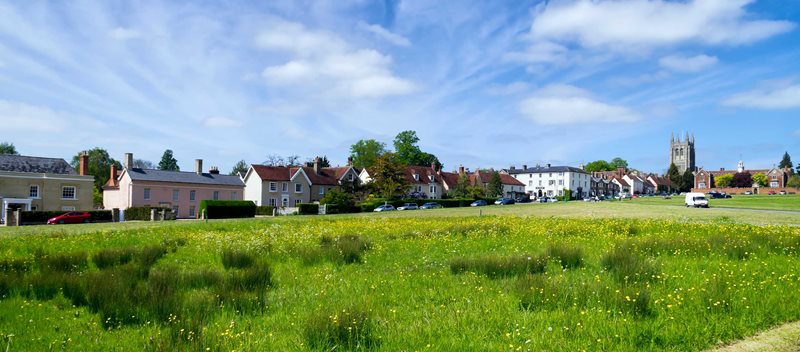 Contact

Winkworth Long Melford
---
Winkworth Long Melford is the trading name of Treaclemoon Marketing Limited
Registered office: 26 Beulah Road, London, SW19 3SB
Registered in England: No 11122716
Copy of Professional Liability Insurance available on request