Winkworth opens new office in UK's happiest place to live, Leigh-on-Sea
Winkworth Franchising Ltd announces the latest addition to its network with a new office in Leigh-on-Sea, Essex.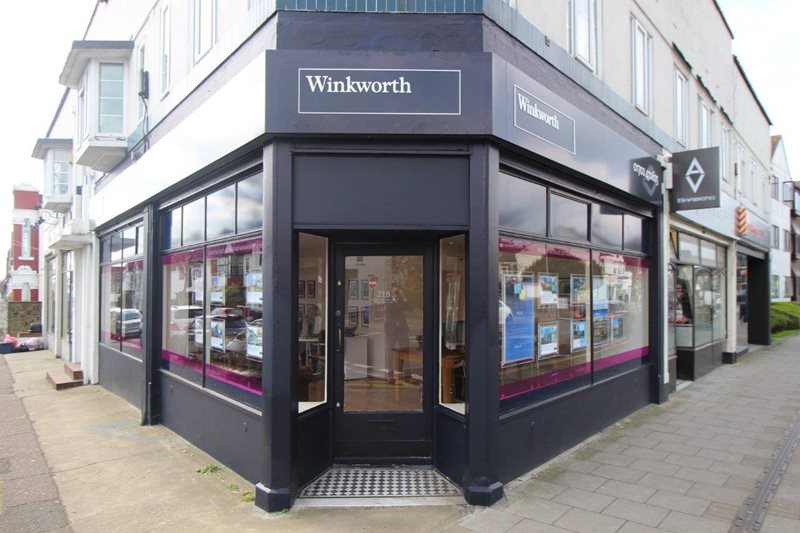 Previously trading as Think Property for nine years, the business has already built itself an outstanding reputation locally with buyers, sellers, tenants and landlords. The team will remain the same, headed up by director Mark Newman who set up the business in 2010, with the office now focusing on ensuring it can offer the best service to help clients keep pace with increasing regulation and legislation changes within the industry.
Mark comments: "Having spent a lot of time getting to know the team at Winkworth Franchising, we felt that this was the best next step to secure the success and longevity of our business. We want to ensure that, for our clients' sakes, we're at the top of our game when it comes to regulation, legislation and always being prepared for any changes in the market. We firmly believe that many independents could struggle to do this but, with Winkworth's backing teamed with the reputation we have built in the area over the years, we are confident that we can now take our business to the next level."
Dominic Agace, Winkworth's CEO, adds: "We're delighted that Mark and his team have chosen to join our network and I have no doubt that their business and expertise will slot perfectly into our network. It's widely known that franchising is one of the most resilient business models, and this announcement proves that point. At a time when the industry is adjusting to changes in regulation, and with much uncertainty in the market, we're able to help smaller independents thrive whilst continuing to grow and develop our network. Our model is tried and tested and, as one of the first franchised agencies in the UK, we have supported our offices through a number of market cycles to remain in the successful position we are in today."
The average value of a property in Leigh-on-Sea currently stands at £378,634*. Whilst the sales market and house prices are expected to hold steady this year, the Winkworth Leigh-on-Sea team anticipates continued heightened activity in the rental market. Twice voted the happiest place to live in the UK**, the town benefits from excellent local amenities, great community spirit and fast transport links into London and further afield. London Southend airport is also just 10 minutes away.
Winkworth currently has around 100 franchised offices, as well as a Mayfair-based office providing a support platform for the network. Winkworth's support services include: marketing, PR, client services, country house and international departments, corporate services, China Desk, recruitment, training academy and IT support. To enquire about franchising opportunities, contact the New Franchising team on [email protected]
*Source: Zoopla current average value – April 2019
**Source: Rightmove Happy at Home Index 2018 and 2016
For further information or images, please contact Isabelle Thompson in the Winkworth Press Office on 020 7355 0220 or email: [email protected]