Winkworth launches new brand message for 2020
Now celebrating its 185th year of trading, Winkworth is launching a new brand message to better align its existing marketing with its core brand values.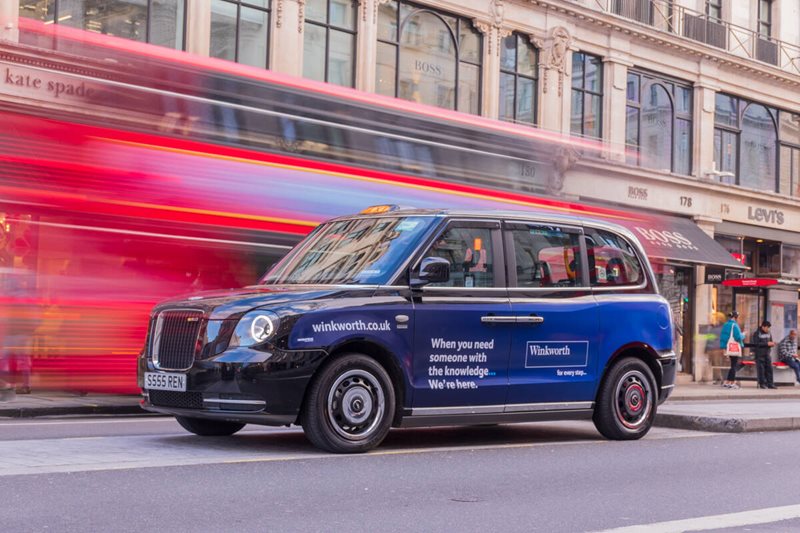 "When it matters most, Winkworth is with you every step of the way."
Now celebrating its 185th year of trading, Winkworth is launching a new brand message to better align its existing marketing with its core brand values. The new messaging focuses on consumer perceptions of Winkworth's key brand qualities - reliability, transparency and heritage - and includes an overhauled strapline, 'For every step…', to be incorporated into its logo.
To accompany its overhauled brand message, Winkworth is also launching a fresh marketing campaign, to include new marketing materials rolled out across its 100 offices, on its website, and as part of an 'out of home' campaign in London covering major rail and tube stations, buses and electric taxis.
The campaign has been developed by creative agency gt&i with media planning by am-i.
Dominic Agace, CEO at Winkworth, comments:
"We're delighted to kickstart the new year - and the new decade - by revealing our new brand message and marketing campaign. This has been an enlightening process for us that has reinforced our understanding of our clients and how we're perceived by them. While the UK property market, and its marketing, is driven more and more by technology, finding a new home is a hugely emotional decision to which the right people can add real value - people who know their business, who know the local area, offer an accurate valuation, and who understand their customers.
"We wanted our overall message to reflect this and demonstrate that whatever stage of life our clients are at, whatever the state of the housing market and whatever the political or economic climate, our clients can rely on us. We'll be here for them every step of the way, as we have been for the past 185 years."
Tim Lewis, Director at gt&i, added:
"One thing stood out for our insights team; Winkworth, unlike many of its competitors, is there for the journey. They are not just about selling houses, they actually care. They see themselves not just as agents, but as partners, there to help through every step of the process and in any given situation, there when you need them most.
"We all know the perception of Estate Agents. The Winkworth difference is their network. People who, as local business owners, really care about every customer and really know their area. A network that marries local knowledge with national reach.
"This insight led to 'For every step...', the strapline which sits at the heart of our new through-the-line campaign. We know the reasons people need to move home. We know that life throws you curveballs, like when you are expecting a baby. And it's triplets. Or when you have to escape your in-laws. Yup, it's time to move and Winkworth are here to help."
The new through-the-line campaign is breaking in February 2020 via OOH (taxi's, buses and London Underground), online (programatics), local and national press and targeted DM aims to position Winkworth as the go-to estate agent for the long term.