Winkworth latest expansion focuses on Dorset and Devon
Winkworth has expanded its franchise operations in the South-west with two new offices opening in Dorset and Devon.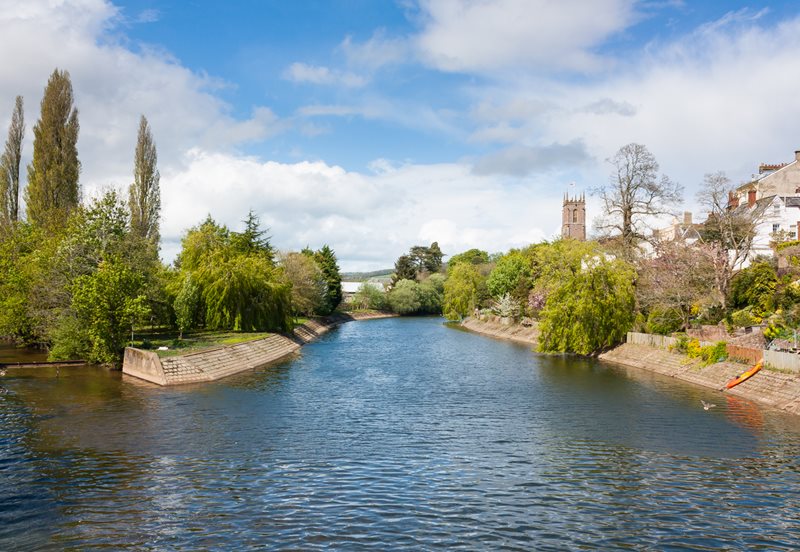 Winkworth Tiverton is the fourth Winkworth office in Devon, joining Exeter, Dartmouth and Torbay, and providing a strategic link in the network.
Winkworth Tiverton has been opened by Exeter franchisee Chris Baker, who opened the office on the back of acquiring a lettings portfolio in the area – his third lettings acquisition backed by funding from Winkworth Franchising Limited. The Tiverton office is offering sales and lettings services for a broad range of properties in the area, from large period family homes to apartments suitable for downsizers and first-time buyers, to appeal to a continuing exodus from London and other cities, in search of larger homes and a change of lifestyle.
A new office has also opened in Ferndown in Dorset to capitalise on people looking to move from London. Winkworth Ferndown has been opened by new franchisee Rosella Short, who will be running the business with James Hadley-Clift, his second office franchise in two years for Winkworth, following on from taking over Southbourne on the outskirts of Bournemouth at the beginning of last year. Ferndown is the seventh Winkworth office in Dorset – joining Southbourne, Westbourne, Poole, Milford-on-sea, Highcliffe and Mudeford.
Rosella, who grew up in Dorset, brings a wealth of experience and knowledge to the new franchise. She started her career with one of the UK's largest estate agencies before working internationally and then returning to run a very successful territory in South-west London for a well-known hybrid agent for several years.
Rosella and James will be focusing on the appeal of the Ferndown area for buyers moving from London and also on an active local market. The new Winkworth office stands on a prominent road junction in Ferndown, Dorset's second largest inland town, with good access to Wimborne and Ringwood, as well as Bournemouth and Poole. Ferndown is a thriving area with good shops, excellent local schools at all levels, and a range of family properties offering good value, with four bedroom houses with a good garden priced between £400,000 and £600,000, larger homes from around £800,000 plus, and a good stock of detached bungalows, which attract downsizers and newly retired people.
Dominic Agace, Chief Executive, Winkworth, with 100 franchised offices nationwide, including 60 in London, said: "Dorset and Devon are on many people's wish lists as a much-loved holiday destination where they would like to move to one day. With the advent of working from home as a result of the pandemic, this has now become a real choice and our offices in the county have seen significant demand from people moving from London and other urban areas. We are delighted to have supported Chris Baker with the Tiverton office, and also to welcome Rosella Short to Winkworth as a new co-franchisee at Ferndown with James.
"Our expansion reinforces our ambitions for further expansion in the South-west. We are keen to talk to independent agents or those who would like to start their own businesses in the region."
If you are a highly motivated, entrepreneurial property professional and would like to find out more about becoming a Winkworth franchisee, contact our new franchising team today.
Interested in owning a Winkworth office?