Back on home ground – the Winkworth franchisee who opened two offices in coastal Dorset
Six years ago, Simon Barnes moved to Dorset and bought the Winkworth Highcliffe franchise – returning to the brand where he had begun his career in estate agency.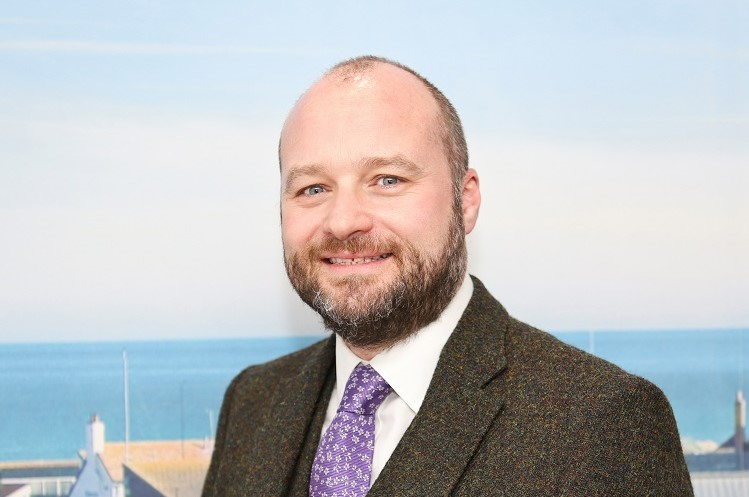 Here he charts his career and move into running his own businesses - two Winkworth franchises at Highcliffe and Mudeford on the Dorset coast.
Simon says:
"I have been a franchisee since April 2016, just coming up to my fifth anniversary. I relocated to Dorset from London in 2015 and noticed the Winkworth office in Westbourne, which is very close to where I grew up. This made me think seriously about Winkworth and making the move to becoming a franchisee. I cut my teeth in estate agency at Winkworth in Hammersmith, starting in 1996, rapidly becoming sales manager and staying there for eight years. I was familiar with the brand and had many fond memories of my first eight years at Winkworth. Back then, Winkworth offices were only to be found in London. Since then, Winkworth offices have rapidly expanded into the country at large.
"Before buying Winkworth Highcliffe and becoming a franchisee in 2016, I worked for Humberts on Draycott Ave in Chelsea, which became Bodens, a boutique independent. It was a very interesting place to work, with an incredible variety of properties, many of which you could get your applicants in to view due to the central London culture of agents sharing fees. It was also very social and fun, with a generally good competitive spirit amongst agents. I also dealt with a lot of well-known faces. The most famous I met was Mickey Rourke, who appeared one day outside the office and we got chatting and ended up looking after his little dog (Loki) while he went across the road from our office to do boxing workouts and spar at the exclusive KX gym while filming in London. He was a real character and an absolute gent. I took him out and showed him quite a few flats up to around £1.5m and it's a shame he didn't go ahead with a purchase as all those flats have gone up considerably since 2006.
"My twenty years in London gave me a great deal of experience in the business and I felt I had the right skills and experience to make the move and buy Winkworth Highcliffe.
The most important elements I have gained from being a Winkworth franchisee is the good initial training on offer and the sense of corporate heritage – reminding yourself how and why clients instruct agents. This must be central to your business - what are clients looking for and what do they respond to in order to sign your terms of business, while always remembering that clients need you to relate to them on a personal level. They are buying into you - not just your brand. They need to trust you and believe in you.
"Winkworth is a heritage brand that has not just been around for five minutes. Having sixty offices across London is a big pull for a lot of my clients, who are well aware where a lot of the money flowing into our area is coming from. Having the support of the graphic design, marketing and PR services offered by Winkworth's central team is key, and getting our properties into some big publications over the past year has made a difference to our business. I have no doubt that the network size and marketing strength of the brand was a key ingredient when we pitched for and won our biggest contract.
"Two years after buying Highcliffe, we opened Mudeford, taking over a well-established and regarded local agent. I have thought about further expansion and have some areas in mind. However, I am mindful of not watering down what is manageable and works well. We will continue to review over time.
"I'm glad I took the leap and became a franchisee. I've always enjoyed agency and I am lucky that I have a great team who are good to work with and have a sense of humour. Highcliffe and Mudeford are great areas to be an agent too. There are good schools, lots of families and retired people and, therefore, many moves, upsizing and downsizing as people work their way through the market in their lifecycles, and many resales too. The agents within the business are long serving so this helps with the resales as people come back to us and recognise a friendly familiar face in their local community."
If you would like to find out more about becoming a Winkworth franchisee, contact our new franchising team.
Interested in owning a Winkworth office?