Winkworth franchisee Jamie Moore "a true rising star", according to The Negotiator
Winkworth franchisee Jamie Moore features in a profile interview in the latest edition of The Negotiator magazine where he shares his approach to business – as a 31 -year old owner of three Winkworth franchises.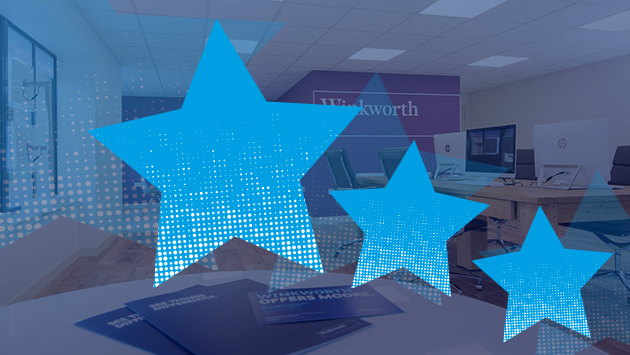 Interviewed by The Negotiator editor Nigel Lewis, Jamie Moore was chosen for the Agent Interview spot after the magazine had heard from an industry watcher that Jamie's Winkworth Porlingland office in Norfolk was a top performer nationally for converting instructions to SSTC sales.
Jamie has opened three Winkworth franchised offices in the past four years – Hellesdon, north of Norwich, Porlingland to the east of Norwich and at Southwold on the Norfolk coast. The Norwich-born agent started in property at the age of 17 after attending a local bricklaying course but quickly realising it wasn't for him. A career advisor suggested he should try office work. He applied for a job at Countrywide agency Abbotts as a junior administrator and won the job. After six months as an office junior working every Saturday and in the evenings on weekdays for free, he was soon doing a negotiator's role and outselling many of his colleagues. Jamie quickly climbed the ladder, getting his first management role just three years later.
Jamie told The Negotiator: "I was driven because I didn't come from a wealthy background so I didn't have a family who would pick me up financially if it didn't work out….That's where my work ethic comes from. I take my job very seriously but you should enjoy it too. Nevertheless, I'm driven to be number one and I hate it when other agencies beat me to an instruction. I want to win."
After eleven years at Abbotts Countrywide, he decided it was time to move on. "That's when I started talking to Winkworth about how they could help me grow my own business, and I thought that was a better path to take."
He opened an office at Porlingland where he lived, then expanded to Southwold and to Hellesdon at the beginning of this year.
"I'm a big believer that people support local businesses – and here we've been able to offer the integrity of the Winkworth name, as well as our hard-won reputation for good service.
"I work very hard, six days a week – because success in estate agency can disappear very quickly so you need to keep at it every day. We're all driven people here and push hard together to make it a success.
"It's taken off in a way that I wouldn't have imagined it would do, but we just do the little things right every day. If you look at any of the agents who perform best around here, it's the ones where the owner is in the branch or business every single day driving it forward, unlike the ones who have directors you never see and who have people running it for them. Then the results tend to be very mediocre."
For the full interview in The Negotiator, click here.
Winkworth would like to hear from ambitious industry professionals who are interested in finding out more about becoming a Winkworth franchisee.
Contact Winkworth Franchising on [email protected]
Interested in owning a Winkworth office?