Where to buy if coronavirus has changed the way you feel about commuting
Now that 'working-from-home' has become a semi-permanent feature, a 1-2 hour commute doesn't seem so bad. If you are looking to move out of London, these are the areas to consider.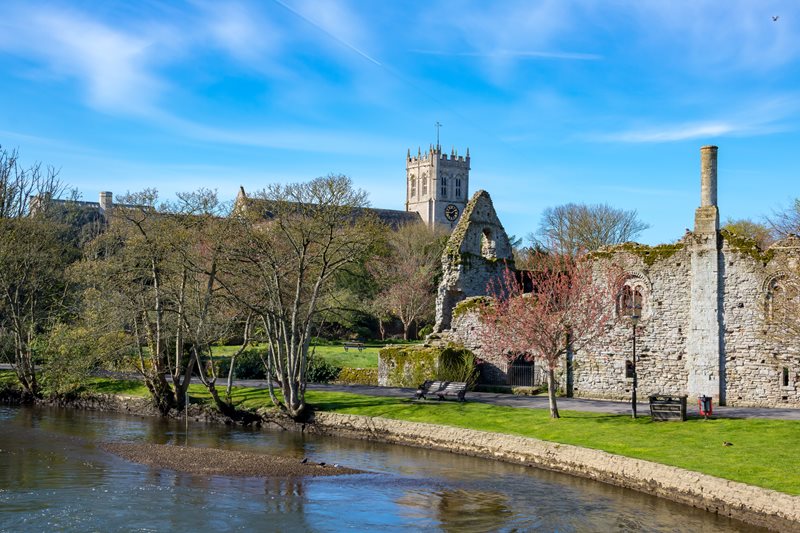 Who knows what the "new normal" will actually look like? But one thing we can be relatively certain about is that many people will continue to work from home in some capacity post-pandemic - be that full-time, part-time or on a flexible schedule. A huge proportion of the UK's workforce and businesses have adjusted well to remote working. It puts into question the need for expensive office space in the city, with some businesses suggesting that the office could even be considered a luxury in the not-too-distant future. Companies such as Facebook and Twitter have gone as far as to allow their employees to permanently work from home, should they wish to. While other businesses have become far more flexible with their work from home policies.
Consequently, the pandemic has caused major changes to commuter travel patterns, and the trend looks set to continue. A recent poll revealed that a majority 46% of the respondents voted for a mix of working remotely and returning to office, while 27% of the respondents wanted to work remotely full-time. Another 27% of the respondents wanted to return to work premises full time.
Of course, as employees spend less time in the office after lockdown, they no longer need to live so close to their workplace. One potential impact of this, is that we might see London's traditional commuter belt get bigger. The significant difference in property price between London and its immediate surrounding areas is no secret. A shift from south-west London to the south-west commuter belt, for example, can potentially save buyers hundreds of pounds per square foot of prime house space purchased. The further out you go, this price differential only increases. If people can expect to work just two or three days a week in the capital, the longer commute becomes much more palatable. It means that towns within a 90 to 120-minute train journey of the capital, such as Salisbury, Bath, Ipswich and Brighton, will be more appealing, while London's home countries can expect to see a noticeable peak in interest. In fact, there's evidence to suggest that coronavirus has also changed buying patterns in the property market, with a number of home-owners looking for additional office space, a garden and a closer proximity to the countryside. All of which are easier to obtain - of course - by moving away from the capital.
There are of course other variables to consider. On top of the lengthened commute, buyers will need to factor in the cost of a seasonal rail ticket, the journey from home to the station and perhaps the cost of parking at the station. But if the money saved on the house price outweighs all else, these are some areas you might consider.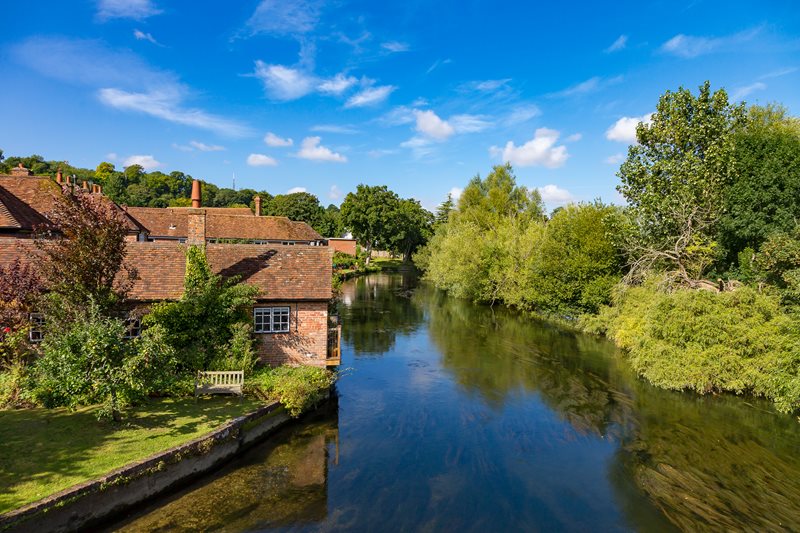 Distance to London: 88.1 miles
Average commute: 1h 42m
Average house price: £289,960 (over the last year)
Good-value property and a fast commute have typically made the county of Wiltshire a first choice for London's second home owners. By the same standards, it will suit anyone looking to escape to the country on a more permanent basis. The M4 runs right through the county and the Swindon train line, though a little expensive, is quick and reliable. Surrounded by unspoilt countryside, Salisbury was crowned the best place to live in the UK in the annual 2019 Sunday Times guide. The cathedral city is recognised for its community spirit and culture. Exceptionally attractive, Salisbury has a distinguished history and offers top-class schooling.
Looking to buy, rent or sell in the area? Contact Winkworth Salisbury.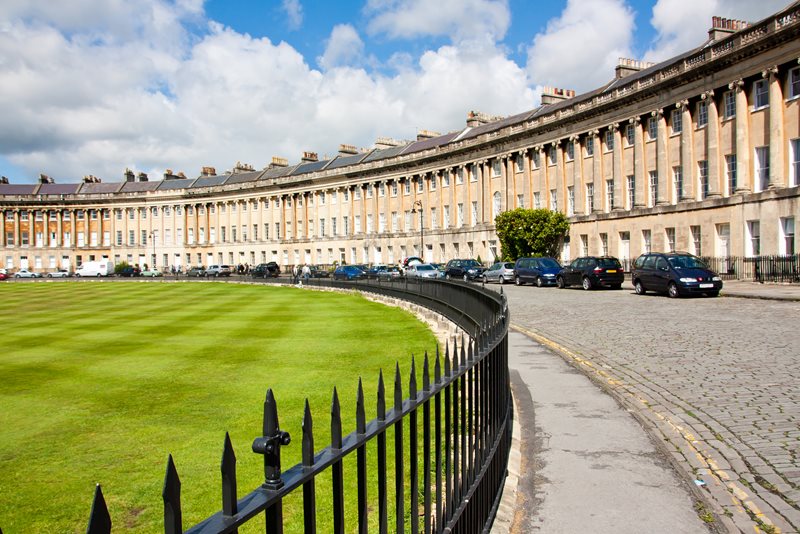 Distance to London: 114.9 miles
Average commute: 2h 11m
Average house price: £482,680 (over the last year)
Bath continues to tempt exiting Londoners with a slower pace of life and a good variety of property. By London standards, Bath is affordable. The average price of a home is cheaper than London's current average, £547,429. This reduced house price accounts for everything from gorgeous Georgian architecture (famous in the area), to interesting new builds and a range of flats set behind the classical Bath stone façade. Royal Crescent, the famous sweep of honey-coloured stone terrace houses is over 250 years old, while the city itself marks 33 years as a Unesco World Heritage Site. Home owners buying into Bath will also benefit from outstanding schools in the area, friendly locals, loads of independent shops and an exciting food scene. Surrounded by a landscape of rolling hills and river valleys, it's the perfect blend of country and city.
Looking to buy, rent or sell in the area? Contact Winkworth Bath.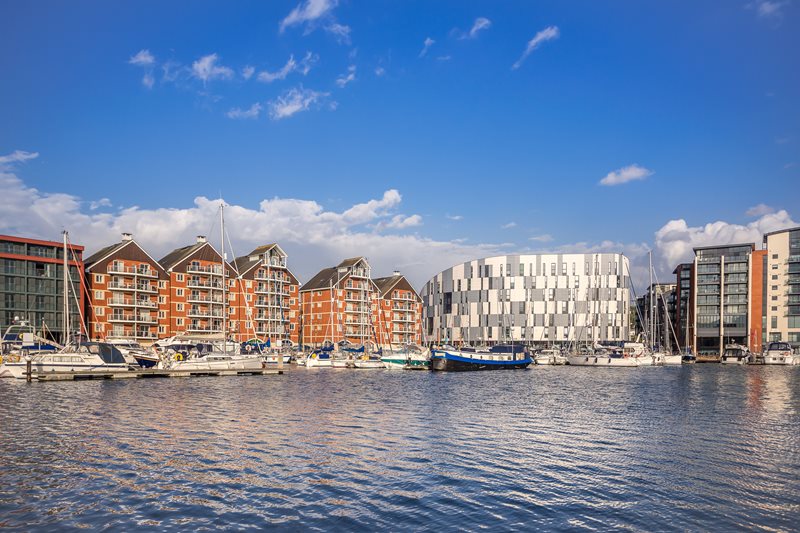 Distance to London: 81.9 miles
Average commute: 1h 16m
Average house price: £227,976 (over the last year)
With a swish new waterfront district overlooking the marina and good-value property, house prices in Ipswich are expected to grow exponentially in the next five years. It's a gem for any Londoner looking for an easy-going pace of life, more bang for their buck when it comes to home prices and acres of green space on their doorstep. With direct trains to Liverpool Street, there'll be plenty of commuters tempted by this historic town. What's more, with a number of Ofsted-rated Outstanding schools in the area and more spectacular parks than most other UK towns, Ipswich is a brilliant choice for families looking to relocate.
Looking to buy, rent or sell in the area? Contact Winkworth Long Melford.
Distance to London: 63.7 miles
Average commute: 1h 21m
Average house price: £425,106 (over the last year)
Affectionately dubbed 'London by the Sea', Brighton unsurprisingly makes the list. For years the coastal city has attracted Londoners for its alternative lifestyle, good-quality housing that, while not cheap, is not extortionately priced, and plentiful supply of cafés, bars, restaurants and shops. Commuters tend to live within walking distance of the train station, within half a mile of the seafront. This is something buyers might want to place fairly high up on the list of priorities, since parking around Brighton can be tricky during the tourist months. However there are various areas that house-hunters will aim for; North Laine, West Hill and Clifton are close to the station, now gentrified with modern two-bedroom apartments, boutiques and antiques shops. You can find a three-to four-bedroom Regency house with distant sea views in the Montpelier and Clifton Hill suburbs. On Brighton's Millionaires' Row, beside the private girls' school and opposite the marina, large mansions with prime waterfront locations sell for over £1m.
Looking to buy, rent or sell in the area? Contact Winkworth Brighton & Hove.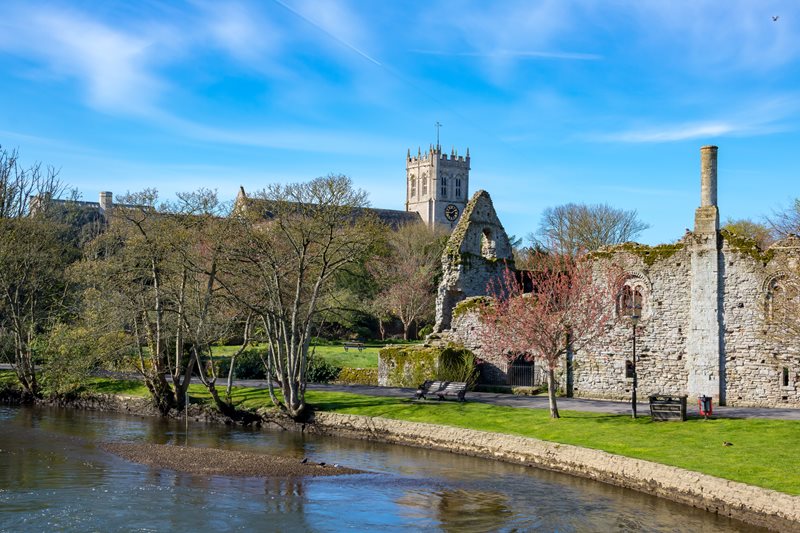 Distance to London: 105 miles
Average commute: 1h 50m
Average house price: £402,824 (over the last year)
Unlike Brighton, you don't quite get sea views from Christchurch, but this lovely market town is a six-minute drive from the popular beach at Mudeford and also has the New Forest on its doorstep. The commute into the capital from Christchurch is by no means difficult, with the mainline station offering a regular service to London Waterloo. It's also possible to get to Bournemouth in eight minutes and Southampton in 49 minutes on the excellent railway. The town has a fantastic variety of shops, bars and restaurants, as well as a number of very good primary and secondary schools. With Poole's Millionaire's Row, aka Sandbanks at one end and Mudeford - with some of the most expensive beach huts on record - at the other, property prices can vary hugely. For house-hunters with a moderate budget, there are reasonably-priced homes around West Christchurch, gorgeous cottages in Purewell and the centre, and well-priced Victorian semis between Fairmile and Barrack roads.
Looking to buy, rent or sell in the area? Contact Winkworth Mudeford or Winkworth Highcliffe.
Are you looking to buy, sell, rent or let?