What was announced in the Budget and what it means for you…
Here, we set out the most important announcements for the housing industry and what these changes will mean for you.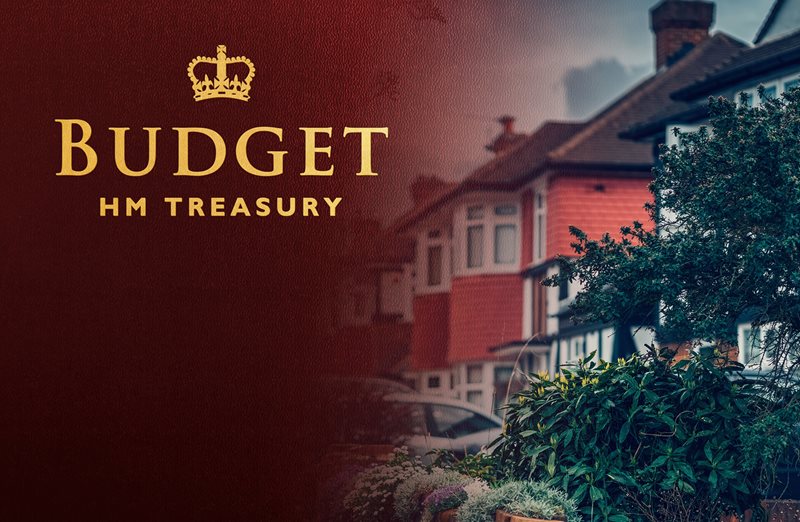 Following a turbulent year for many, the Budget provided people across the country with support for the months ahead as we make moves towards normality, and a plan to recoup the enormous debt accumulated as a result of the Covid-19 pandemic.
Here, we set out the most important announcements for the housing industry and what these changes will mean for you…
Stamp Duty holiday extension
The Government has extended the Stamp Duty holiday with a nil rate up to £500,000 until 30 June, rather than the end of March, as planned. From then, to facilitate a smooth transition back to normal, the nil rate threshold will be £250,000 until September 2021, returning to the pre-covid threshold of £125,000 in October. This will prevent thousands of sales from falling through that have been stuck in the backlog of conveyancing work, and help to keep momentum going in the property market. Through helping the whole housing ladder to move more freely, this will be to the benefit of all those involved in it.
Government-guaranteed 95% mortgages
A new 5% deposit scheme, with 95% mortgages guaranteed by the Government, is to be launched across the UK from April. First-time buyers have been finding it increasingly difficult to get mortgages, particularly in the past year, as many lenders have cut their high loan-to-value mortgage products drastically. This new scheme should help many would-be buyers who can afford a mortgage but struggle to raise a big enough deposit to take that first step onto the ladder. With a property limit of £600,000 and availability to all buyers, it is likely to help second steppers to move up the ladder too, essentially helping the market to move freely.
Extension of the furlough scheme
This scheme, aimed at helping businesses to support their staff and reduce the number of redundancies during the pandemic, has been extended again until 30 September. This will help companies keep thousands of people in employment while they are unable to operate, as well as ensuring individuals are able to keep up to date with mortgage payments, rent, bills and other living costs – essentially providing stability to many, right up to a time when the vaccination programme is predicted to be completed and a recovery hopefully fully underway.
Other announcements that may affect you:
Further announcements regarding any longer term tax reforms will be made on 23rd March 2021 - a new 'Tax Day' and extension of the budget.
Business rates holiday extended to June.
Universal credit increase extended another 6 months until the end of September.
Existing self-employed income support scheme will continue until the end of September.
Pensions lifetime allowance frozen until 2026.
Personal tax thresholds will be frozen from next year until 2026.
Corporation tax will rise to 25% in April 2023. The UK will still however have the lowest corporation tax in the G7.
Dominic Agace, CEO of Winkworth comments on both the Stamp Duty holiday extension and the mortgage guarantee scheme below:
"The stamp duty holiday extension will ensure the property market maintains its positive influence in the economy in the tricky next few months, as we start a sustained covid recovery. However, it is vital that longer term stamp duty reform isn't forgotten. Ultimately, the property market needs this, to ensure it is a healthy housing market, allowing people to achieve their aspirations and supporting the economy in the long term."
"The mortgage guarantee scheme will certainly make it easier for first time buyers and second steppers to buy properties under £600,000, a sector of the market which has struggled due to lower mortgage availability. It is a better scheme than help to buy as it applies to both newbuild and older properties, achieving a better spread of choice for buyers across the market and avoiding localised bubbles around qualifying new build projects."
He goes on to add: " It is encouraging to see the Budget encourage ambition beyond the pandemic, with new investment initiatives based on an intent to make the UK internationally competitive, post Brexit."
To find out more and to discuss what this means for you, please contact your local Winkworth agent. We're here to help.
Are you looking to buy, sell, rent or let?