What the government-guaranteed 95% mortgage means for buyers
Everything you need to know about the new government-guaranteed 95% mortgage scheme.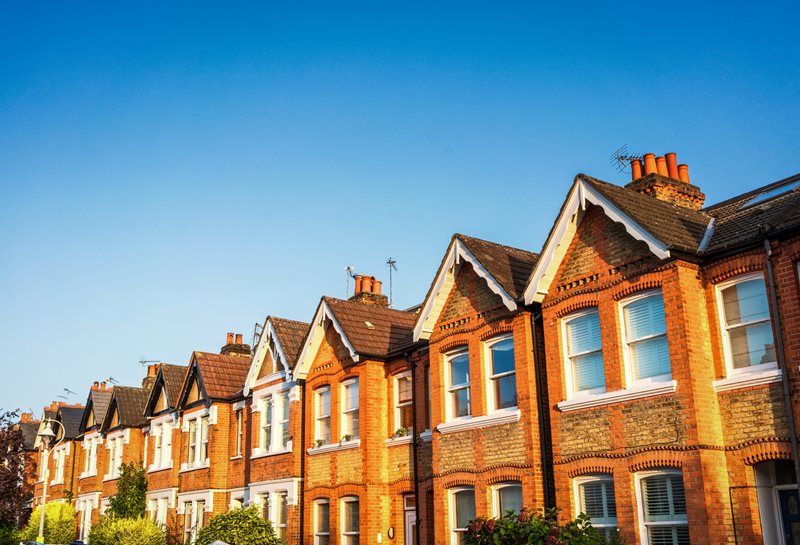 Earlier this month, the Chancellor Rishi Sunak announced the Spring 2021 Budget, and with it, various changes to the housing industry. One such change was the introduction of government-guaranteed 95% mortgages. These high loan-to-value mortgages will allow buyers to purchase a property with a 5% deposit, half of the current standard requirement of at least 10%. In return, the government has promised lenders that it will cover any risks, for example if the homebuyer falls behind on their mortgage payments, or if house prices drop and the property falls into negative equity.
The government's aim is to support home ownership and make mortgages more accessible for buyers struggling to meet increasingly strict criteria from lenders. 5% deposits have become virtually non-existent over the past year due to the economic fallout of the Coronavirus pandemic; a similar scenario followed the 2008 financial crisis, leading to the introduction of the Help to Buy scheme in 2013.
The new 95% mortgage scheme will begin in April 2021, just after the current Help to Buy scheme ends. It will be available to all buyers purchasing a property for £600,000 or less, excluding second homes or buy-to-let properties. Big lenders such as Barclays, HSBC, Natwest and Santander have agreed to provide these new mortgages, with more such as Virgin Money to follow, however the products and interest rates have not yet been released. Borrowers will still need to meet the other affordability requirements of lenders, which are effectively set by mortgage regulation.
Smaller deposit requirements are set to be particularly advantageous for first-time buyers who have been unable to substantially save money while paying rent. Dominic Agace, CEO of Winkworth, comments: "The mortgage guarantee scheme is a great boost to buyers and sellers. This is a positive solution to the current conundrum where properties under £600,000 have been increasingly difficult to sell, due to lower mortgage availability."
The government's decision has been met with praise, and Winkworth has experienced an increase in enquiries since the announcement: "We saw an immediate spike in activity compared to before the Budget and the same period the week before," says Dominic.
Aaron Strutt, Product and Communications Director at Trinity Financial Group, agrees: "The new scheme is drumming up a lot of enquiries and will give more people hope of owning a property," says Aaron. However, for those considering applying for the new 95% mortgages, there may be some downsides to factor in. "Due to the high loan-to-value, product choices may be more limited and interest rates will be higher. However for many buyers, it will be worth it in order to get onto the ladder."
Aaron adds that if you are self-employed, the new 95% mortgages may be trickier to come by: "Self employed people may need to put down a larger deposit, and there's a chance some of these new mortgages won't be available to them," says Aaron.
The new mortgage announcement coincides with the extension of stamp duty relief until 30 June 2021. "The stamp duty holiday extension will take the pressure off those battling to beat the deadline," says Dominic. "For a healthy property market, the first rung of the ladder needs to be working and these changes will ensure that."
With the Help to Buy scheme drawing to a close, many buyers will be grateful for this leg-up onto the property ladder, however, only time will tell how effective it is.
Are you looking to buy, sell, rent or let?