What does the property market hold for 2022? Will it be a good time to buy, sell or both?
At this time of year, there's a lot of speculation about the near future, and with everything changing so fast at the moment, and the surprise rise in interest rates – albeit a tiny one – what are we to expect?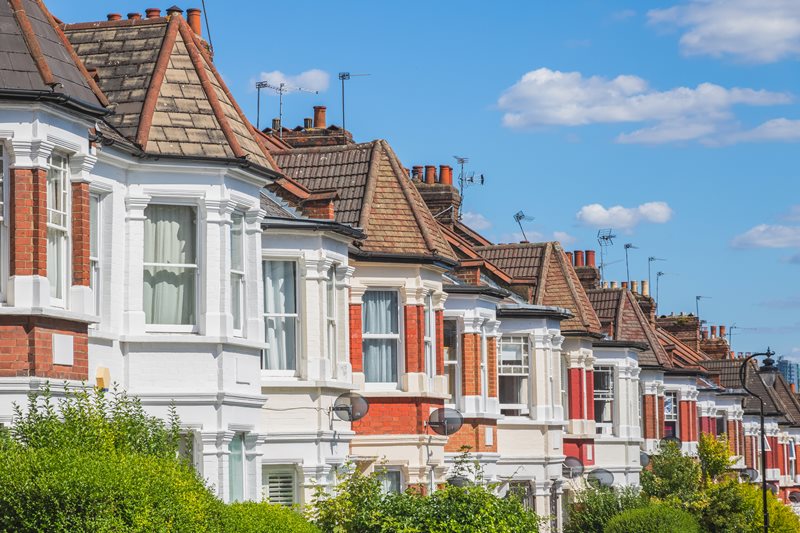 Winkworth's Chief Executive Dominic Agace is optimistic. He sees a busy market ahead, particularly for prime central London, based on the steadily increasing activity over the past couple of months. He says: "There will be significant pick up. We are already seeing a 44 per cent increase in applicants for new properties in prime central London, compared to four per cent for suburban London and 36 per cent for country markets in the last quarter, compared to 2019 figures. This shows the buzz around properties, and will lead to price increases in central London outperforming the rest of the UK."
According to Rosella Short of Winkworth in Ferndown, the mood outside London is positive too. She reports strong demand in her area throughout the stamp duty holiday, which hasn't dwindled since, resulting in demand outstripping supply for the whole of autumn and into winter. She says: "I expect that we will see the boom of post-Christmas buyers early in the new year, with so many people re-appraising their lifestyle. Covid has meant more people are home-based for work and don't need to be able to commute to an office full time any more. Being at home for a long time in the first wave meant people really found out what was great – and what didn't work so well for them – about their homes. As we go into another winter with the current challenges, I think it will only strengthen the desire to move home next year and re-evaluate lifestyles. Prices should continue to rise if demand outweighs supply."
This all indicates that sellers are set to remain in a strong position. Matthew Hallett, Director of Winkworth Salisbury, is taking a philosophical approach, believing that we will continue to see enormous changes "as the market steadily moves from white hot, Covid-affected conditions to a more considered mood in the new year". Change is inevitable, he notes. "The market is in constant flux, just as individuals' personal circumstances are. Buying a home at any stage of life is usually a thrilling event – if somewhat nerve-racking at times. Moving is often borne of new independence or marriage, cohabitation, birth, career success, fulfilled ambition, or even a fresh and exciting chapter brought on by empty nest relocation. It was only as recently as the 1930s that electric light became standard in new homes built in urban areas. Now, just 90 years later, our fridge-freezers can tell us when we are out of fish fingers. The march of change in materials, technology and taste is as relentless as life itself."
In South Kensington, Henry Synge from the Winkworth office is sanguine, seeing a busy lettings market as an indication of strong future sales. "People who decided to wait and see are now ready to buy - there is a sense of real optimism. Often seen as a precursor to a strong sales market, rentals were up by 100 per cent this autumn when compared to 2019, and over that period we saw the highest number of agreed tenancies in the past 10 years with the return of students, professionals and most encouragingly the corporates. The US executives are back in town."
Matthew Hallet leaves us with this promise of Christmas cheer: "Whatever changes happen in 2022 we hope they will be good for you, and we stand ready to spread the joy in helping people into a new home and a joyous new chapter of their lives."
Wishing a Happy Christmas to all buyers, sellers, tenants and landlords!
---
Winkworth's latest episode of The Property Exchange podcast, The Year Ahead, looks at what will happen to prices, rents and the market in 2022. Give it a listen here.
Are you looking to buy, sell, rent or let?