Viewing a property? Here's what to look out for
What should we be doing to make the most of viewings? How can we be sure that we are informing ourselves properly? Here are six pointers to ensure you get the most out of your property viewing.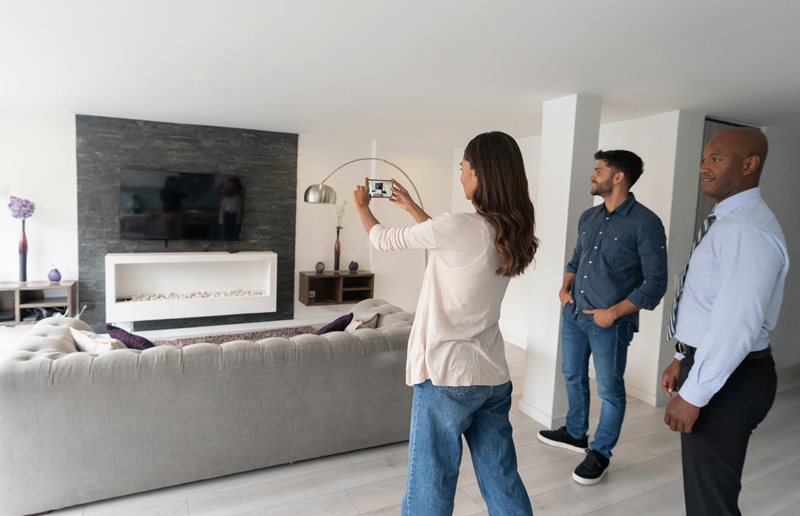 In the current climate, desirable properties are being snapped up frighteningly quickly – and we've all heard stories of buyers making over-asking price offers on houses they've not even set foot in. Even in less pressured times, it's common to spend more time dithering over a pair of shoes than considering whether to take the plunge on a property. Which is nonsensical considering that buying a home is the most major purchase we're likely to make in our lives. So what should we be doing to make the most of viewings? How can we be sure that we are informing ourselves properly? Especially when viewings might be online rather than in person. Here are six pointers.
1. It's important to look beyond the obvious.
Don't be overly influenced by decor – either positively or negatively. Liking someone's interior shouldn't stop you from noticing a possible damp problem, while an ugly kitchen shouldn't necessarily put you off a potentially brilliant house. Instead, consider practicalities: is there storage for your hoover? Would your wardrobe fit in your bedroom?
2. Think about where the light is.
Is the garden north or south-facing? Which rooms will get the best morning/evening light? If you're viewing a house in the evening, or in winter, it can be hard to imagine what a game-changer this can be on a summer's day. Also, look at the windows. Are they reasonably new or will they need replacing?
3. Look at the roof.
Replacing a roof is expensive, and it's best to know what to expect rather than encounter any nasty surprises later. Also, it's worth looking in the attic if there is one. Is it insulated? Can it be used for storage? Could it be converted to a room? What kind of state is it in and how accessible is it?
4. Are there enough power points?
Perhaps not something you'd normally notice - but are there enough power points? In our increasingly gadget-driven world we all have lots of things that need plugging in, and it can be frustrating when there aren't not enough sockets. Electrics that haven't been updated in a long time can be a red flag – rewiring is an expensive job.
5. Consider noise.
Is the property on or near a busy road? Does the railway run past the end of its garden? Is the house under the flight path? It's worth asking whether there have been any issues with noisy neighbours in the past and looking around the immediate vicinity for potential sources of noise. If there are upstairs neighbours, ask about how much you can hear. Sometimes inadequate soundproofing can mean that you hear people coughing in the flat upstairs.
6. Take pictures.
It's very difficult to remember everything, so taking pictures to look at later is a good idea. Also, take someone with you – everyone notices different things and a second pair of eyes can be invaluable. Don't be shy of asking for a second or even a third viewing. Buying a property is a big commitment, after all.
Are you a buyer seeking further advice? You'll find comprehensive information and advice for buyers in our handy Buyer's Guide, along with plenty of information and properties to view on the Winkworth website.
Are you looking to buy, sell, rent or let?