Trinity Financial Mortgage market update - September 2020
The mortgage market is changing rapidly at the moment and lots of people have been hit by the ongoing changes to rates, acceptance criteria, mortgage deposit levels and mortgage income multiples offered by many lenders. Here is Trinity Financial's latest Mortgage update to give you the lowdown on what's happening right now.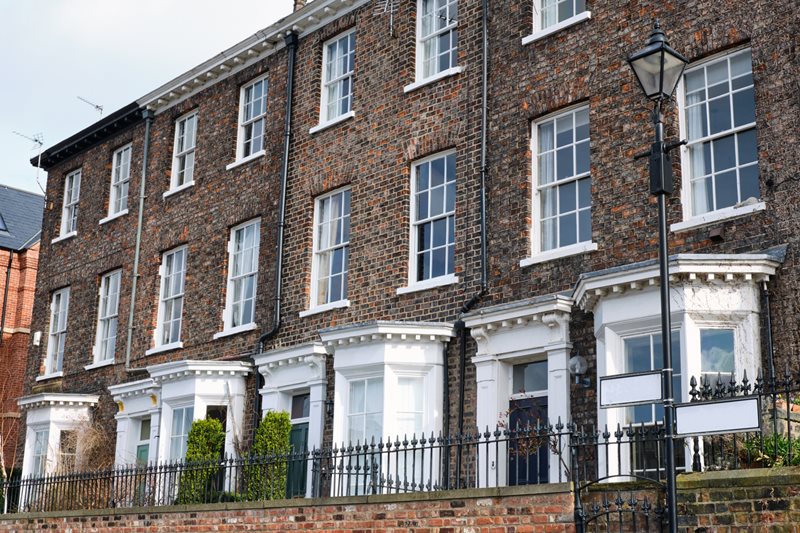 MORTGAGE MARKET NEWS
Banks and building societies have been busy making rate and acceptance criteria changes to manage the significant demand for mortgages.

HSBC has temporarily withdrawn its 10% deposit mortgages while Nationwide Building Society made its lowest deposit rates available to first-time buyers purchasing houses rather than flats.

Barclays has reduced its maximum mortgage income multiple from 5.5x to 4.49x single or joint salaries and Coventry for Intermediaries has returned to the interest-only market after an eight-year absence.
MORTGAGE RATES
HSBC may have pulled its lowest deposit first-time buyer mortgages, but it is still providing a selection of the cheapest fixed and tracker rates. The bank's two-year fix is available below 1.3% and its five-year fix is under 1.45%.

Both rates are available to borrowers with 40% deposits and they have £999 arrangement fees, they also have a free property valuation if you are purchasing a home.

Click here to view our latest mortgage best buy table.
FREQUENTLY ASKED QUESTIONS
How much deposit will I need to secure a mortgage?
Most lenders expect borrowers to have a deposit of between 15% and 20% to secure a mortgage. If you are purchasing a buy-to-let property you will typically need a 25% or 30% deposit.

Are the lenders offering five times salary mortgages?

It is still possible to borrow five times salary for a mortgage, but it is getting harder. Virgin Money for Intermediaries and Clydesdale Bank are two generous lenders as well as Halifax and Accord Mortgages.
Santander is offering five times salary income multiples to borrowers earning between £45,000 and £99,000- and 5.5-times salary to those earning over £100,000. To qualify for the income stretch mortgages applicants will need to have a 40% deposit; otherwise, the income multiples is reduced to 4.45 x salary.
Metro Bank is offering 5.5 times salary mortgages to professionals including fully qualified, registered and practising Solicitors, Barristers, Medical Doctors, Accountants, Actuaries, Vets and Dentists.

One provider has a range of six times salary mortgages for borrowers earning over £100,000.
How are the lenders managing demand?
The lenders have been extremely busy processing applications particularly from first-time buyers and they are under pressure to get mortgages agreed as quickly as possible. If you are applying for a mortgage it may well take longer than normal to get an offer.
Are the lenders clamping down on the self-employed?
Some of the lenders are making it harder for the self-employed to secure mortgages and NatWest has reportedly reduced the amount it will lend to business owners from 4.9 times income to 4.25 times income.

Trinity's brokers are still getting mortgages through for business owners, especially when they have continued trading through the pandemic and they have not had government support. It helps when they have a larger deposit and a clear credit history.
What is happening to the cost of fixed-rate mortgages?
The cost of fixed rates has increased recently especially for borrowers with smaller deposits. There is a still a selection of incredibly cheap deals providing you have a 15% deposit.

Is it possible to raise money against my property as a second charge?
Trinity Financial has access to a specialist firm providing second charge mortgages with rates starting from 3.5% and they do not have early repayment charges. The products are suitable for homeowners who want to release equity for home improvements or to consolidate debt, but they have affordability issues or early repayment charges attached to their mortgage. Some second charge providers can lend up to six times salary and help borrowers with credit blips.
---

Trinity Financial, a preferred partner of Winkworth, is one of the UK's leading independent mortgage broker firms. The team have strong relationships with all the providers and will scour the market to find you the very best deal. Trinity deal in all manner of products from first-time buyer to £multi-million portfolios and overseas mortgages. The guys also facilitate exclusive and often complex deals that can't be found on the high street.
If you're looking for a mortgage or require some advice please do not hesitate to get in touch with the team at Trinity.
020 7267 9399
Looking for a mortgage?