The property market and Covid: one year on
Chief Executive Dominic Agace considers the five key moments for Winkworth franchisees during a rollercoaster year for the property market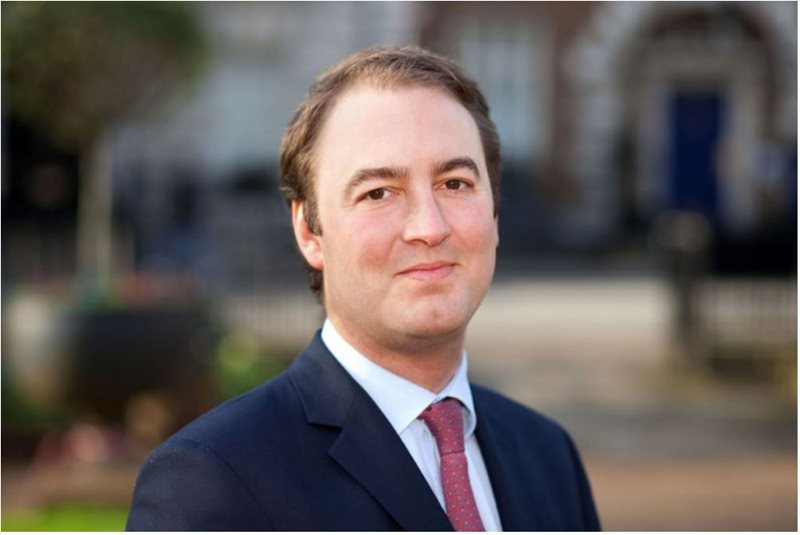 The first key moment: the first lockdown, closure of offices and transfer of business to being home-based.
The year started on a high for the property market, with the Boris bounce following the decisive election result. At Winkworth, valuations were up 21 per cent, sales were up 39 per cent and instructions up 15 per cent, compared to the same period in 2019.
From our perspective, the moment happened when the husband of one of the accountants, in for the annual audit, had started showing symptoms. We took the decision to close the office and move to full time working from home, quite a big moment to say goodbye to face to face working with colleagues. We had moved to team shift working and out of hour travel in preparation, testing the systems for remote working full time. Making the final call was dramatic as it was unclear what would happen next and how long it would be before we were all again working in one office.
This was swiftly followed by the general work from home order by the Government and all offices followed suit. It was with great satisfaction that this happened seamlessly. Furthermore, having planned for this scenario we were able to quickly introduce virtual valuations and viewings, along with online tours of properties to ensure our clients' needs were still met - albeit virtually where possible.
At the time everything was incredibly uncertain, with no furlough scheme or rates relief in place, and an order to effectively cease trading for an unlimited period of time. No one was sure what the future held. As a business we paused for breath before making any drastic decisions and while we did that, the government announced the furlough scheme to ensure as many jobs were protected as possible. The Winkworth figures for that period mirrored the national mood - valuations were down 63 per cent, sales were down 51 per cent and instructions were down 47 per cent.
The second key moment: the re-opening of offices, restrictions and guidelines implemented, gaining confidence of customers.
The re-opening of offices was at incredibly short notice. It was announced on a Tuesday evening that we were able to open up the next day. We had spent the time preparing our teams with the appropriate PPE. With locally owned offices, we were able to make them covid secure work environments and re-open safely and quickly.
The minute we were back in the office, it became clear that the market had frozen and was ready to go again at full speed. Rather than dent people's enthusiasm to trade property and move home, the lockdown had instead fuelled the desire to move. It was going to be a very busy few months ahead. Speculation by some commentators during lockdown of 20 per cent price falls and great crashes were proven wrong. We had advised our clients of this as we had seen so few fall throughs or significant price re-negotiations during the lockdown. It was gratifying to see our guidance play out to the benefit of our clients.
The third key moment: the pent-up demand of the market following first lockdown and a move out of urban areas.
It quickly became clear that it was not just a catch up from a market put on pause but there was new influence driving property moves, with people having been stuck at home for so long in such beautiful weather. They wanted change, bigger gardens, bigger properties and more space and, with no need to commute in sight, were prepared to travel far further than ever before to achieve that goal. A generation had decided to bring forward their big move out of London.
We saw sales applications up 42 per cent and lettings applications up 11 per cent, compared to the same period in 2019.
The fourth key moment: introduction of stamp duty holiday and surge of interest generated by the announcement.
With an already buzzing market, the stamp duty holiday announcement seemed to amplify the desire of people to move following the first lockdown. We saw an increase in sales application of 20 per cent, in July 2020, compared to the previous month, as a result of the stamp duty holiday being introduced.
The fifth key moment: March Budget with stamp duty holiday extension and introduction of mortgage guarantee scheme.
With positive news on the success of the vaccine roll-out, the market remained highly active. However, the property market was dividing. Activity on the first rungs of the property ladder slowed, due to mortgages constraint and the pending end of the stamp duty holiday. The Chancellor's move to extending and tapering the stamp duty holiday alongside guaranteeing 95% LTV mortgages across the market under £600,000, meant that any uncertainty creeping in has been pushed aside.
Straight after the announcement, we saw a 15 per cent increase in visits to our website, compared to the previous week. A week after the budget, sales applicants across the group increased by 28 per cent, compared to the same week in 2019.
Despite these benign conditions, affordability will still remain an issue, particularly in London. While we expect these initiatives to help prices increase further away from London in the South-east and South-west, we expect this to be in areas with lower house price ratios to earnings.
Interested in owning a Winkworth office?