The lure of central London, capital of the world
As the tube reports its busiest week since March 2020, it looks like London is coming back to life. Some of those people who moved out of town for a quieter lifestyle are now, it seems, moving back – or at least facing a new commute to the office. This is all reflected in a new surge of interest in the property market, with demand significantly up compared to recent months.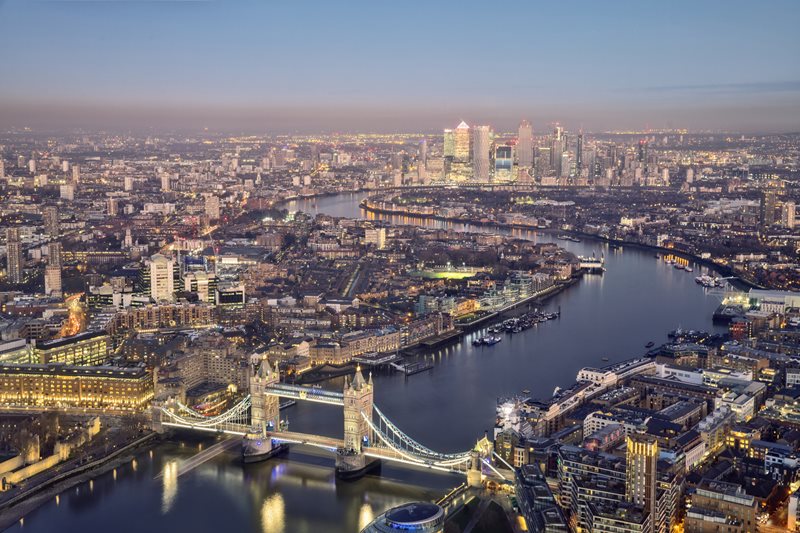 Prime central London property is bouncing back, says Dominic Agace, Chief Executive of Winkworth. And with 60 offices across the capital, he should know. "People are desperate to return and get on with their lives and we should see the positive impact as travel becomes easier," he says. "Latest figures show that sales applicants are 20 per cent ahead of the August daily average, demand generally is 31 per cent ahead of July 2019, and sales are already 8 per cent ahead compared to June and July 2019, with a 20 per cent increase in rental demand in June and July, bouncing back from being 27 per cent down."
Notting Hill is an area that's bouncing back particularly quickly. If the pandemic has supercharged the desire for green space, W11's communal gardens and large family homes have never been more desirable. Charles Irwin of Winkworth Notting Hill says: "For lettings, August and September have been the busiest months since the pandemic began. There has been a massive surge in demand as people have begun to return to offices, and this is coupled with a huge shortage in rental properties, leading to competitive offers."
But it's not just rentals – the international market is coming back too. "On the sales side it has been a busy year to date, and really picked up again this September. We have noticed a return of international buyers looking for pieds-a-terre, as well as people who have moved out of London who are now looking for a foothold a couple of days a week. The housing market remains incredibly active with people wishing to remain in London, but looking for more space."
It's also a good time for investors. According to Irwin, "There is an opportunity in certain areas of prime central London to buy flats at lower prices and rent them out to international students, who are beginning to return to the capital and universities. With prices 20 per cent off 2014 levels, it is a good time to invest and see the benefits as the market moves up."
Clearly, London's appeal is ongoing and the capital remains a fantastic place to live and work, as well as a sensible place to invest in property.
The recovery in the capital's smartest neighbourhoods is highlighted in an episode of The Property Exchange, Winkworth's podcast, presented by broadcaster and commentator Anne Ashworth. She discusses prime central London's revival with Dominic Agace, Chief Executive of Winkworth, and Charles Erwin, who heads up Winkworth's Notting Hill office. Find it on Apple, Spotify and Audioboom.
Are you looking to buy, sell, rent or let?