Winkworth Guide: The best leafy avenues in outer London
Combining village charm with urban convenience, Winkworth explores the best leafy avenues in outer London.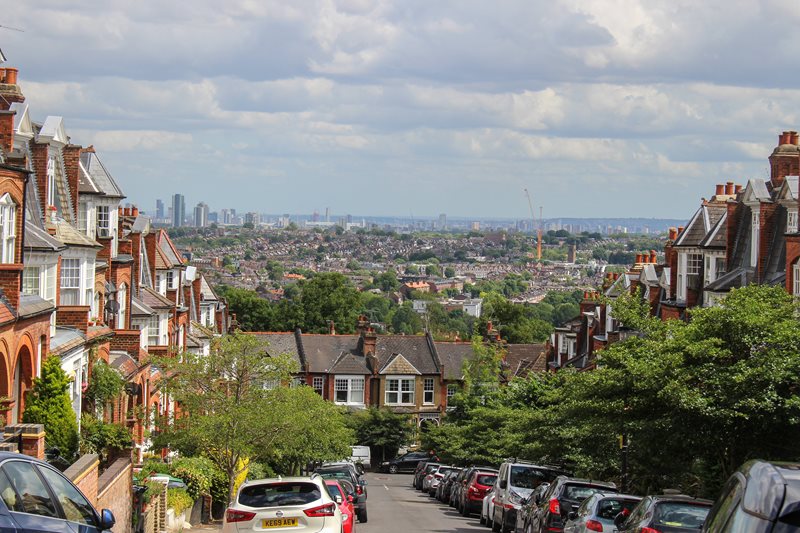 The housing market has changed dramatically in the last year, largely due to the Coronavirus pandemic. Increased time at home has led to higher demand for properties with extra bedrooms and outdoor space and as a result, many Zone 1 London residents have moved to more rural areas in the so-called 'countryside boom'.
However, it is not just property markets in the country reaping the benefits from these new lifestyle changes. Neighbourhoods in outer London, beyond Zone 2, have also been in high demand, particularly leafy avenues that are near plenty of nature while still having the conveniences of city living such as shops and attractions close by.
Alex Vent from Winkworth Dulwich says, "People want to walk down a high street that isn't deserted, they want somewhere with life, and certain outer London areas have that village-like feel. In the city you might be able to afford a two-bed flat, but move to the suburbs and that becomes a four-bed house. People also want private gardens or terraces rather than everyone piling into Hyde Park just to get outside."
January is traditionally a very active time for the property market as the promise of a new year prompts both buyers and sellers to take action. As houses in outer London become increasingly sought-after, 2021 is off to a promising start. "While there is a possibility things will tail off in February due to the Stamp Duty Land Tax holiday, right now enquiries, viewings and offers are all at a high level." says Alex.
If you are considering a move, here is Winkworth's guide to the best leafy avenues in outer London.
Lonsdale Road, Barnes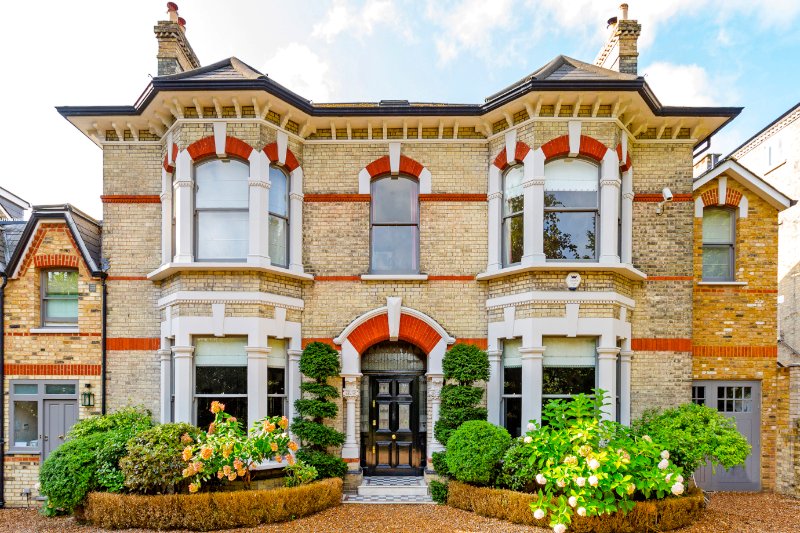 Barnes is one of the most beautiful areas in London, as it has the feel of a quaint country village with the amenities and transport links afforded to an outer London neighbourhood. Getting your nature fix is easy with Kew Gardens and Richmond Park nearby, while train stations and Hammersmith tube provide easy access into the city.
Lonsdale Road in Barnes has the Thames on one side and WWT London Wetland Centre on the other. The area is known for its large terraced houses, and recently made news as Winkworth sold a magnificent nine bedroom property there for over £10 million. Not only are the properties of an incredible standard, but there are plenty of renowned local schools which make this a fantastic location for families.
For more information, contact Winkworth Barnes or call 020 8255 0088
Calton Avenue, Dulwich Village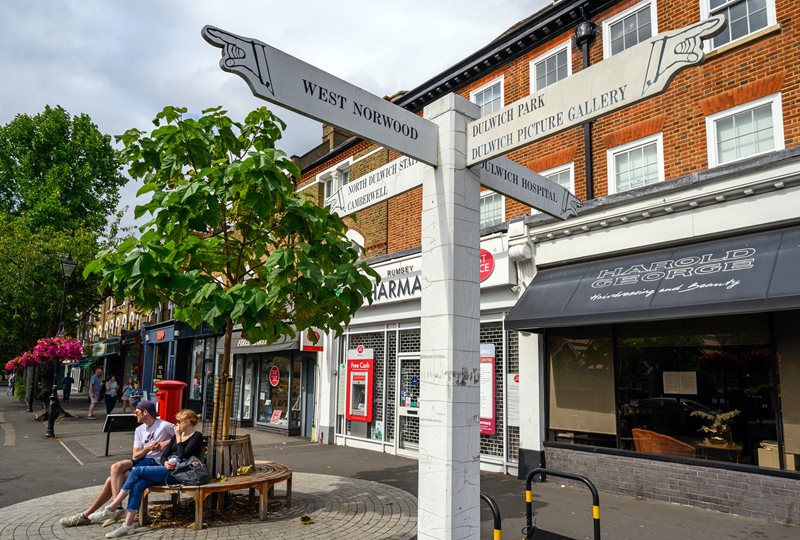 On the other side of South London, Dulwich is an area with plenty of stunning greenery, including the 29-hectare Dulwich Park. Conservation area Dulwich Village is a particularly sought-after neighbourhood with an array of independent shops, cafes and restaurants. Residents can also benefit from the thriving arts and culture scene thanks to the famous Dulwich Picture Gallery and annual Dulwich Festival.
In the heart of picturesque Dulwich Village is Calton Avenue with all the characteristics of an idyllic leafy avenue, boasting striking and spacious period properties. For post-pandemic commuters, nearby North Dulwich train station provides a direct route to London Bridge in 15 minutes.
For more information, contact Winkworth Dulwich or call 0208 299 2722
Grand Avenue, Muswell Hill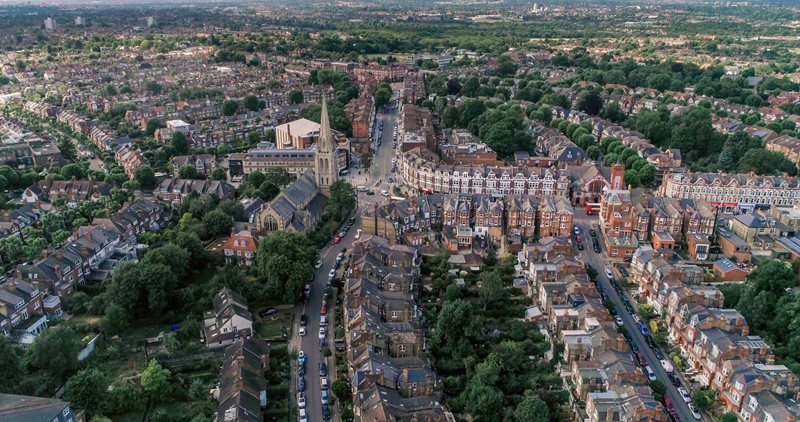 Muswell Hill in North London has no shortage of beautiful leafy avenues, and was voted one of the best places to live in 2020 by The Sunday Times. Much like neighbouring Crouch End, Muswell Hill has no tube station (although Highgate Northern Line station is nearby), but rather than be a hindrance, it adds to its quiet charm as one of North London's hidden gems.
A prime residential street is Grand Avenue, just around the corner from Muswell Hill Broadway, which boasts plenty of shops, restaurants, beauty salons, an Everyman cinema and more. In terms of parks, Alexandra Palace and Highgate Wood are in walking distance meaning you truly have the best of both worlds.
For more information, contact Winkworth Highgate or call 020 8341 1988
Blackheath Vale, Blackheath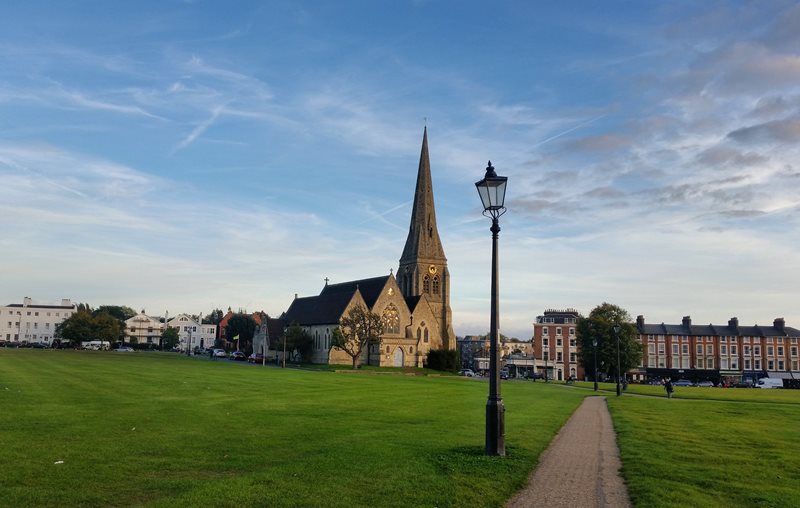 Another neighbourhood that has welcomed more inner Londoners recently is Blackheath. One of the largest areas of common land in Greater London, the Heath is 275 acres and is a huge draw for those wanting to escape the confines of the inner city. Like Barnes and Dulwich, Blackheath is considered a 'village' within London, and as well as shops and restaurants, the area has its own farmers' market.
Walk to the end of leafy Blackheath Vale and you'll see the green Heath stretch before you as far as the eye can see. A brilliant location for dog owners, families or keen walkers, Blackheath Vale is also conveniently located near the train station where you can reach London Bridge in under 15 minutes.
For more information, contact Winkworth Blackheath or call 020 8852 0999
There is little doubt that spacious houses with gardens in outer London will continue to be popular beyond the pandemic. Not only are properties on these leafy avenues ideal for Londoners' shifting priorities, but they are good long-term investments too.
Are you looking to buy, sell, rent or let?