Space makers: the world of renovations
A well-designed home will improve your quality of life – and you'll reap financial rewards too. We look at the world of renovations.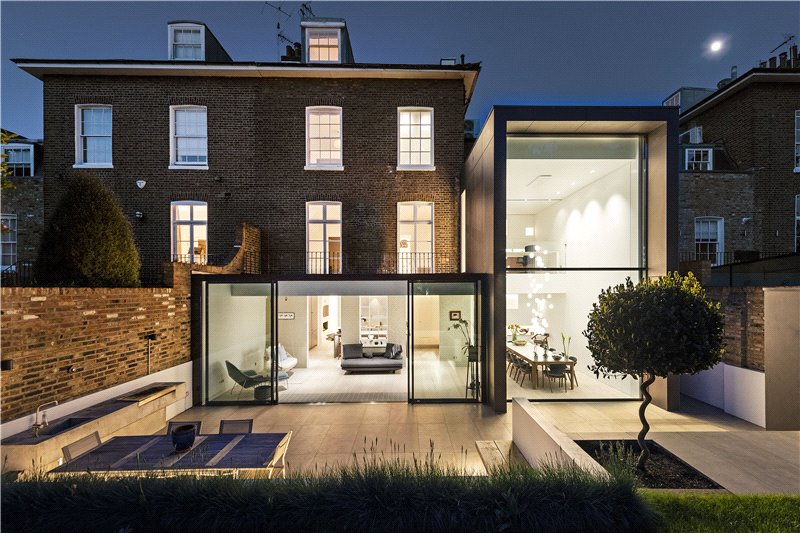 No less relevant than the established property-buying mantra 'location, location, location' is the motto 'potential, potential, potential'. The proliferation of scaffolding, skips and drilling noise on our streets and endless dinner party conversations all underline the fact that everyone is at it. Building projects are everywhere, because when buying houses we're all tuned into possible ways that we can improve them. We're just not as willing to put up with outdated layouts, awkward spaces or unattractive features as we used to be – and we're all savvy investors too. Not only do we all want to improve our living spaces, but we also want to profit financially from them.
Much of the UK's housing stock is made up of standard Victorian or Edwardian terraced houses, with their warrens of small rooms, galley kitchens and unused side returns. These layouts don't suit the demands of 21st century family life, mostly because we now need less separation; kitchens are at the centre of the home and living areas are often integrated with cooking areas.
Extending across the side return to create what can become a vast kitchen space has become commonplace, often taking over the former dining room or back room too and creating space for a separate utility room. Living rooms commonly shrink to become essentially tv rooms, while kitchens dominate most of the ground floor footprint. In terms of investment, a side return is certainly worth it, says Hamish Allan of Winkworth in Islington. "It's an expensive project if you look at it per square foot, but it creates a very different family space and will increase desirability tenfold when selling," he says.
---