The power of social networking is phenomenal. It is estimated that more than three billion people worldwide will be actively using social media by 2023, around a third of the world's population.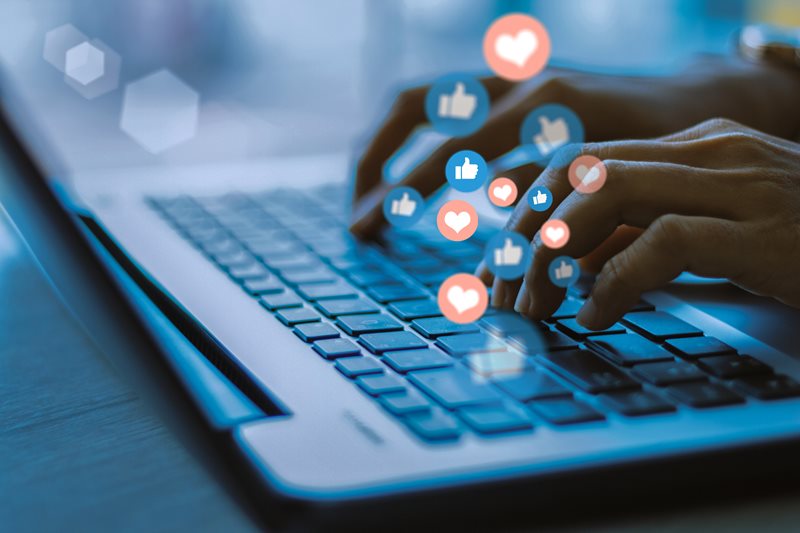 The property world was an early adopter in all things social. With 80 per cent of property searches starting online, social media plays an increasingly important role in marketing. For agents, Instagram, Facebook, Twitter and LinkedIn are essential channels of communication.
Winkworth has a well-established team of experienced professionals in-house, whose role is to promote the Winkworth brand with group-wide marketing initiatives. As well as setting the messaging and creative vision for the brand throughout the year, the marketing department also provides the information, tools and platforms to keep Winkworth franchisees at the forefront of all new techniques and technology to support their businesses.
The growing team has a strong focus on social media at Winkworth to ensure that the 100 plus offices are up to speed with the latest trends and keeping ahead of the competition. Social channels are regarded as an impeccable customer service tool and all offices are encouraged to use it to their advantage, providing an ever-changing window on properties for sale, the latest market trends, expert insights and thought leadership.
Our social experts focus on keeping consistency in branding and in messaging, to ensure that all offices are on brand and share a similar look and feel to maintain the trust and loyalty of customers and create a sense of community throughout the network. Over the past year, the importance of video tours have made a major impact on providing virtual access to properties as a starting point, with social media providing highly effective platforms.
With more than 100 offices nationwide, including 60 in the capital, the reach of our social media channels are impressive. We have over 73,000 twitter followers and more than 40,000 Instagram followers across the Winkworth network combined, and these figures are only growing. In addition, the company also invests in wide-reaching paid-for media campaigns to reach potential customers, where we connect with thousands of people across the country.
Our offices are encouraged to build their own communities through social channels, creating new relationships with customers and the local area, its businesses, schools, charities and clubs.
Franchisees and their teams have the opportunity to become engaged with social media through Winkworth's Learning and Development programme. This year, Sue Hopson, Winkworth's Head of Knowledge and Regulation, has been running social media workshops for franchisees in groups of six, with an external expert trainer. These face to face social media training sessions are now going to be followed up with helpful e-learning modules to recap on the important points covered, so that everyone has access to these top tips 24 hours a day.
Sue says: "The courses are extremely popular. All those who have taken part have really appreciated what a difference using social media well can make to help drive their business and create a presence locally. Some agents are keen to build individual profiles as well as recognition for their offices. New franchisees, particularly those who have worked for small, independent businesses where there may not have been time or resources to invest, are really impressed by the power and reach of the Winkworth social network."
If you are a talented and ambitious property professional interested in becoming part of the Winkworth network, please contact Winkworth Franchising on [email protected]
Interested in owning a Winkworth office?