Building an asset – make it your business
Winkworth has over 100 offices nationwide, owned and run by franchisees who are building their own businesses to create value and an asset for the future.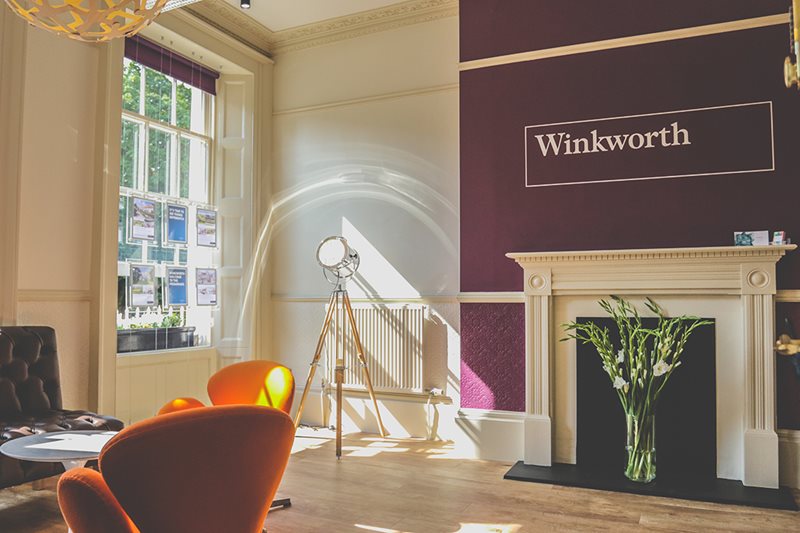 Property professionals working hard for a large corporate or a smaller independent chain may be reaping the rewards of a booming market and earning a good salary, with excellent bonuses or commission. They are creating value for the business who employs them but what value are they building for themselves?
Simon Agace, Chairman of Winkworth, who created the Winkworth franchising model, commented: "If you are riding high on a bull market, are you putting your money away into a pension or insurance for when you can no longer make those higher fees, or is it time to switch into a longer-term stable business? Like any business plan, the timing to mature your business into something of value is often critical. All the Winkworth businesses have multiple values through net profit, rental and management, location and brand."
According to Simon Agace, the key to building an asset through your business is succession. "By attracting younger property professionals to work for you and develop their careers, they may well be interested in taking over the franchise when the owner decides it is time to move. Some franchisees bring in partners and still benefit from the income while others sell the entire business, often to someone they had trained and mentored. As a franchisee, you are in control of the asset you have built in the business and can decide when the time is right for you to sell or take on a partner. If you are working for major corporates or employed by smaller agencies, you are vulnerable if there are internal changes to the business or an external factor such as a takeover. I think it is worth asking yourself the question – is there a point to building something that eventually has no value when you could be building a valuable asset?"
Making the move to running your own business may seem daunting and yet Winkworth offers an incredible opportunity to start your own franchise and become part of a 100-strong office network. With a track record of 40 years' experience, we were the first franchise agency in the UK and have enjoyed outstanding success and are listed on AIM. There is a Winkworth franchise presence in most strategic locations in London, with Winkworth offices in towns and cities across the South-east and in the South-west, Central and Eastern England.
We have an unrivalled offering, with a heritage dating back to 1835, combining prime market share with an agile approach. We offer our new franchisees the opportunity to become an integral part of a highly regarded brand and strategic office network, with superb back office support.
You would be at the helm of your own estate agency business yet with first-class training, recruitment, compliance, IT and marketing and PR services provided by Winkworth's central team. Winkworth's China Desk and European operations can provide introductions to international clients interesting in prime UK property.
If you are interested in finding out more, contact Lucy Britton, Head of Talent and Recruitment at Winkworth, on [email protected]
Interested in owning a Winkworth office?