Mortgage update: what you need to know post-lockdown
As restrictions have been eased and the property market up has opened up again, Aaron Strutt of Trinity Financial provides us with a post-lockdown update on what this means for those looking to secure a mortgage.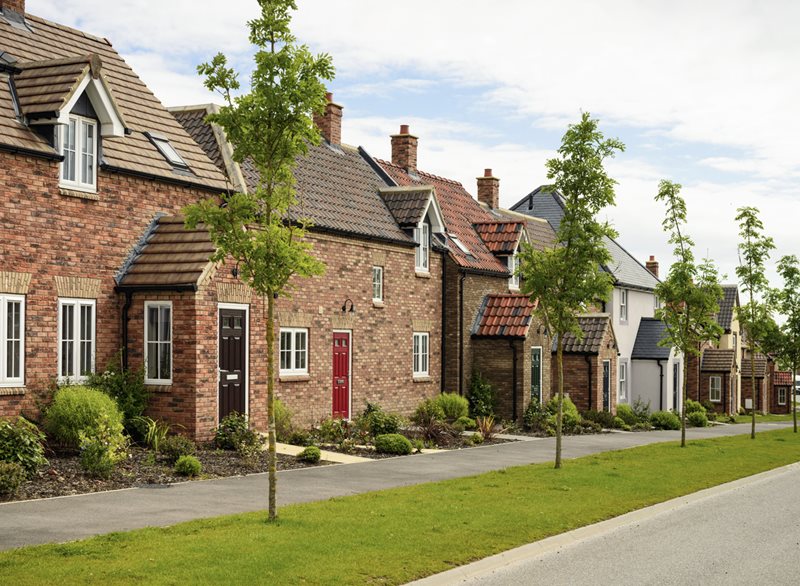 Has the mortgage market reopened following the lockdown?
The mortgage market has returned to life following lockdown and there is more competition between the banks and building societies to attract borrowers.
Accord Mortgages had its busiest two days of trading in its 17-year history earlier this month and other lenders have temporarily withdrawn rates citing exceptional demand.

Over the last few years our brokers have been used to arranging more remortgages than purchase transactions, but most of the calls coming through are from buyers with their offers accepted.
Is it still feasible to buy a property with a 10% deposit?
It is possible to purchase a property with a 10% deposit but it is harder than normal. Accord Mortgages, Platform and HSBC are the biggest lenders offering 10% deposit rates.
HSBC has been limiting the number of low deposit mortgages it provides while Accord's 10% deposit rates are specifically available to first-time buyers.
If you are looking for a larger loan some of the private banks are providing low deposit mortgages.
Most banks and building societies require borrowers to have a deposit of at least 15% although some of the smaller lenders expect a larger deposit.
Are 5% or 10% deposit rates likely to be more widely available within the next year?
Low deposit rates will come back over the coming months to keep the market ticking over but the lenders are worried about house prices coming down. They are also concerned about the economy and what will happen when the furlough scheme finishes.
Which lenders have the cheapest fixed rates rate?
Barclays for Intermediaries has launched a range of super-cheap fixed-rate mortgages including some great longer-term options.
Barclays most competitively priced rate is 1.14% fixed until 31 July 2022. After the lock-in period, the mortgage reverts to the lenders 3.59% variable rate and the overall cost for comparison is 3.3% APRC.
If you would prefer a longer-term fix, Barclays has a five-year fix at 1.39%, a seven-year fix priced at 1.54% and a ten-year fix at 1.99%.
Applicants will need a 40% deposit to qualify for these rates and they have £999 arrangement fees. Click here to view Trinity's mortgage best buy table.
Is it still easy to get a mortgage if you are self-employed?
Mortgage lenders are assessing applications from the self-employed more closely and they want to know if businesses are experiencing financial difficulties.
Applicants will have to provide their latest accounts and recent personal and business bank statements. They may well have to answer questions about their trading plans over the coming months. Also, explain if the staff have been furloughed and whether the company has taken government funding.
Interest-only mortgages available to help manage cash flow
There are more interest-only mortgages available than at any time since the last credit crunch, and our brokers are arranging more part interest-only and part capital repayment mortgages to help clients manage their cash flow.
If you are looking to keep your monthly payments low and have a plan to repay the mortgage, then interest-only can be a useful alternative to full capital repayment.
To qualify for interest-only borrowers will typically need to have equity in their property or larger salaries.
---

Trinity Financial, a preferred partner of Winkworth, is one of the UK's leading independent mortgage broker firms. The team have strong relationships with all the providers and will scour the market to find you the very best deal. Trinity deal in all manner of products from first-time buyer to £multi-million portfolios and overseas mortgages. The guys also facilitate exclusive and often complex deals that can't be found on the high street.
If you're looking for a mortgage or require some advice please do not hesitate to get in touch with the team at Trinity.
[email protected]
020 7267 9399