Mortgage Update November 2021
Find out about the current state of the mortgage market and what products are available, including cheaper first time buyer mortgages, 40 year fixes, and record low pricing in the buy to let market, in our latest mortgage update from Trinity Financial.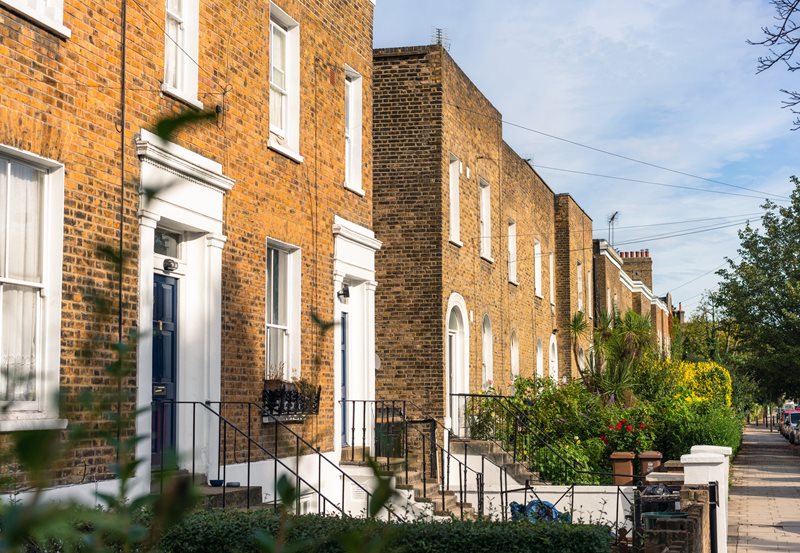 First-time buyer mortgages getting cheaper
Banks and building societies have been reducing the cost of their first-time buyer rates while increasing the price of their cheapest mortgages.
Accord Mortgages recently lowered its 10% deposit rates by up to 0.6%, while Halifax improved its two and five-year lower deposit rates by 0.25%. Platform also decreased its rates by 0.2%.
If you are a first-time buyer looking to get on the property ladder, there is a good choice for 5%, 10% and 15% deposit rates. Many of them are available well below 2% and have £999 arrangement fees.
If you have a larger deposit, the most competitively priced 40% deposit fixed rates start at 1.1%, rising to 1.19% with a 25% deposit and 1.34% with a 20% deposit.
Kensington launches long term mortgages including 40-year fix
Kensington Mortgages has launched a range of 'Flexi Fixed for Term' rates allowing borrowers to lock in the interest rate for anywhere between 11 to 40 years.
For borrowers with a 40% deposit, fixed rates start from 2.83% for 15-years, 2.85% for 25-years and 2.90% for 30-years. For those with a 5% deposit, fixed rates start from 3.71% for 25-years and 3.77% for 30-years. Applicants with a 5% deposit will be able to raise up to six times their salary to help them on to the housing ladder.
Most borrowers take five, seven or ten-year fixes when looking for payment security, but they now have the option of never remortgaging again. The issue is, they will probably pay a hefty premium for the long term security, especially during the early years.
The products will be funded by Rothesay Life Plc ('Rothesay'), the UK's largest specialist pensions insurer. No early repayment charges apply if the client sells or moves home or overpays up to 10% per year.
More lenders offering early repayment free products
Some of the biggest lenders offer early repayment charge-free mortgages providing borrowers with additional flexibility.
Barclays, HSBC and Santander for Intermediaries all provide these flexible products, although Nationwide has the cheapest option.
Nationwide reintroduced a selection of early repayment charge-free rates for borrowers providing they have a 5% deposit. Its lowest two-year tracker is available for borrowers purchasing a property priced at 0.79%. It has a minimum loan size of £275,000, rising to a £1 million maximum and tracks the 0.1% Bank of England base rate plus a margin of 0.69%. It has a £1,499 arrangement fee and reverts to the lenders 3.59% standard variable rate.
What is happening in the buy-to-let market?
Buy-to-let mortgage lenders have maintained their record low pricing despite many residential mortgage rates increasing in price.
The biggest banks and building societies have the cheapest rates, including Santander for Intermediaries, Virgin Money and The Mortgage Works. Birmingham Midshires also has a great selection of fixed mortgages.
The stamp duty holiday has revived the buy-to-let market and tempted more investors to start purchasing and refinancing properties again.
Most landlords will need a 25% deposit to secure a buy-to-let mortgage at a competitively priced rate. Lenders provide 15% deposit mortgages, but the rates are more expensive and close to 5%.
Mortgage lenders use buy-to-let rental calculations to work out how much they will provide for a mortgage. When the rental income is particularly tight, landlords often have to approach niche buy-to-let lenders offering more expensive rates.
HSBC for Intermediaries recently expanded the availability of its buy-to-let mortgages, but borrowers will need larger deposits and strong yielding properties to qualify. Aldermore is one of the banks offering more generous buy-to-let mortgages when the bigger lenders will not provide enough money. While some lenders use the landlords employed income to provide larger mortgage loans and the rental income the property generates to boost the maximum loan size.
Which lenders have the best buy-to-let rates?
| | | | | | | |
| --- | --- | --- | --- | --- | --- | --- |
| Lender | Rate | Term | APRC | Deposit | Fee | Reversion rate |
| The Mortgage Works | 0.99% | Two-year fix | 4.3% | 35% | 2% | 4.74% |
| Santander for Intermediaries | 1.10% | Two-year fix | 3.1% | 40% | £1,499 | 3.35% |
| Santander for Intermediaries | 1.30% | Two-year fix | 3.1% | 25% | £1,499 | 3.35% |
| Virgin Money for Intermediaries | 1.34% | Three-year fix | 3.8% | 40% | £1,995 | 4.54% |
| Virgin Money for Intermediaries | 1.35% | Three-year fix | 3.8% | 25% | £1,995 | 4.54% |
| The Mortgage Works | 1.49% | Five-year fix | 3.7% | 35% | 2% | 4.74% |
| NatWest for Intermediaries | 1.69% | Five-year fix | 3.2% | 25% | £1,495 | 4.09% |
| Barclays for Intermediaries | 2.45% | Ten-year fix | 2.6% | 25% | £1,795 | 4.59% |
---
Trinity Financial, a preferred partner of Winkworth, is one of the UK's leading independent mortgage broker firms. The team have strong relationships with all the providers and will scour the market to find you the very best deal. Trinity deal in all manner of products from first-time buyer to £multi-million portfolios and overseas mortgages. The guys also facilitate exclusive and often complex deals that can't be found on the high street.
If you're looking for a mortgage or require some advice please do not hesitate to get in touch with the team at Trinity.
Are you looking to buy, sell, rent or let?
Looking for a mortgage?