Mortgage market returning to normal following pandemic
In our latest mortgage update from Trinity Financial, we hear about the latest news on who's offering the cheapest mortgages, record-breaking lending activity for 2021 and how larger houses with space are still most in demand. Finally, as we move further towards some normality, it appears the mortgage market is returning back to normal following the pandemic.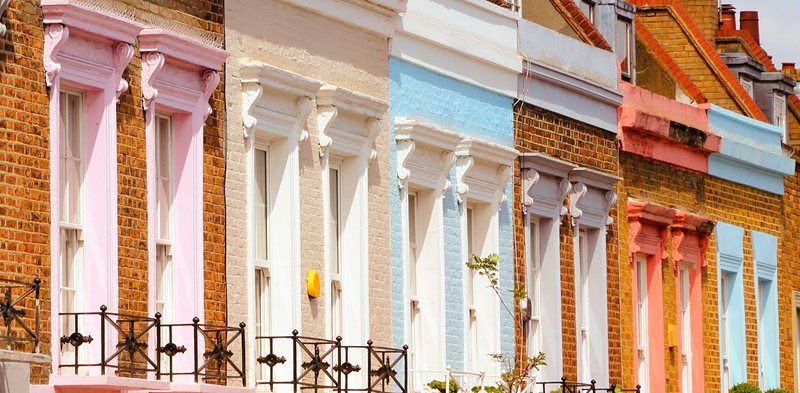 Nationwide pushes mortgage price war to new level with 0.99% 5-year fix
Nationwide Building Society has taken the price war to another level by launching a selection of incredibly cheap mortgages.
The lender is offering the lowest ever five-year fixed rate priced at 0.99% and two and three-year fixes just over 0.90%.
The super-cheap two and five-year rates have £1,499 arrangement fees, and the three-year fix has a £999 fee. They are available to applicants with a 40% deposit borrowing between £275,000 and £1 million to purchase or remortgage a property. The three-year fix has a £275,000 maximum loan size.
Aaron Strutt, product director of Trinity Financial, says: "If you would like to reduce your monthly costs, it is possible to access Nationwide's new deals on interest-only, providing you meet the acceptance criteria.

"For borrowers worried about the economy who like the option of taking longer-term rates, more of the banks and building societies are offering sub-2% seven and ten-year fixes. It is worth remembering longer fixes have high early repayment charges, and it is not always easy to port the mortgage."
The mortgage market is returning to normal following the pandemic and there are fewer changes. Knowledge Bank, an online mortgage tool, registered 52,000 mortgage acceptance criteria changes last year as many of the lenders temporarily pulled out of the market.
Metro Bank increases maximum loan size to £675,000 for borrowers with 5% and 10% deposits
Metro Bank for Intermediaries has increased the maximum loan size on its low deposit mortgages and improved the pricing on its fixed rates.
The lender has raised the cap on its loan size for its 5% deposit mortgages from £570,000 to £675,000, bringing it into line with the firm's 10% deposit mortgages.
The lender offers higher earners and Professionals like doctors and lawyers up to 5.5 times salary mortgages, providing they have a 10% deposit, although the rates are marginally more expensive. For 5% deposit deals, the bank's cheapest rate is just under 3.5%. All products have a £999 arrangement fee.
There are more low deposit options available to first-time buyers, and they are getting cheaper. Trinity Financial's brokers have access to an exclusive 10% deposit mortgage available through Barclays, and at 2.25% it is a stand out best-buy rate.
2021 mortgage lending predicted to hit 14-year high of £285bn
Gross mortgage lending is expected to reach £285 billion this year, according to revised figures from IMLA (Intermediary Mortgage Lenders Association).
During the first five months of 2021, lending for house purchases was not only 87% above the same period the previous year but 51% above the same period in 2019. And while remortgage activity has been weaker, the number of product transfers where borrowers switch deals with their lender often without properly assessing the market has risen to record levels. IMLA's latest report suggests £285 billion will be lent - the highest level of mortgage lending since 2007.
Kate Davies, executive director of IMLA, commented: "Our findings forecast that 2021 will see the highest level of mortgage lending since 2007 and, with a combination of Government support helping to underpin new purchases and a bumper year for mortgage product maturities, we expect this high demand to continue."
Source: Intermediary Mortgage Lenders Association
Movers still keen on larger properties with more space
Since the start of the pandemic our brokers have arranged more mortgages for borrowers buying larger houses and properties with lots of land.
We have arranged mortgages to purchase huge country homes and rural properties with up to 50 acres. Others have purchased listed properties and houses close to the sea.
The pandemic has seen a big change in attitudes from buyers in what they want in a home, with additional living and office space becoming a key priority for many. This has also led to many homeowners remortgaging to raise funds for home improvements and to fund extensions.
Click here to view our case studies page to see some of the mortgages we have arranged.
---
Trinity Financial, a preferred partner of Winkworth, is one of the UK's leading independent mortgage broker firms. The team have strong relationships with all the providers and will scour the market to find you the very best deal. Trinity deal in all manner of products from first-time buyer to £multi-million portfolios and overseas mortgages. The guys also facilitate exclusive and often complex deals that can't be found on the high street.
If you're looking for a mortgage or require some advice please do not hesitate to get in touch with the team at Trinity.
Looking for a mortgage?