Mortgage lenders targeting borrowers with cheaper rates and low deposit deals
Banks and building societies are offering even cheaper mortgage rates with more generous acceptance criteria as they continue to lend record amounts of money.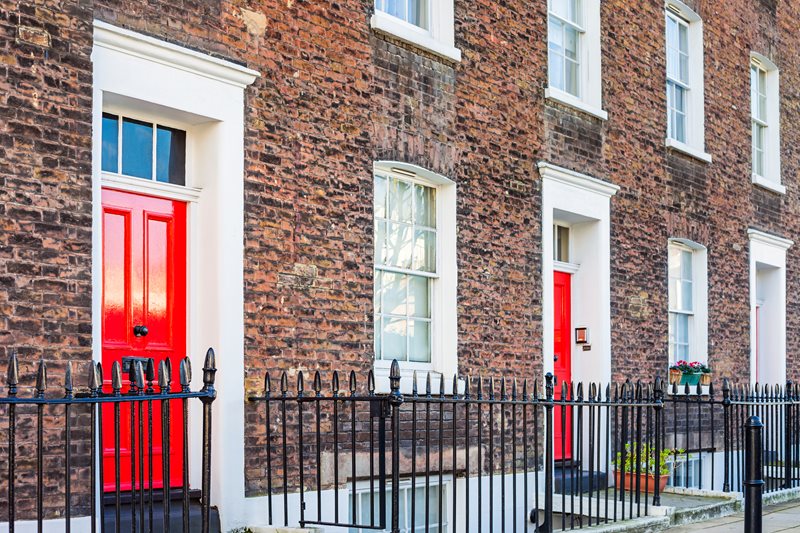 There has been a rise in the number of mortgages available to borrowers either purchasing a property or remortgaging, with figures from Moneyfacts.co.uk highlighting the number of rates has increased from 3,842 to 3,927 between April and May.
Most mortgage providers offer 5% and 10% deposit rates again, and there is a great selection of 15% and 20% deposit deals. Nationwide for Intermediaries has launched a 'helping hand' mortgage providing 5.5 times salary income multiples to first-time buyers providing they are employed and earning at least £31,000 for single applicants and £50,000 for joint applications.
The lenders are also using variable income again, with Barclays for Intermediaries accepting 50% of bonuses and Clydesdale Bank retaking 60% of bonus income. Kensington is one of the most generous lenders as it uses up to 100% of regular bonuses.
Banks and building societies are also pushing to attract wealthier borrowers to take larger loans. Barclays has improved the pricing on its two-year fixes for mortgages between £1 million and £10 million, and they are now priced just over 1%, while HSBC has a sub-1.15% two-year fix for mortgages up to £5 million.
Here is Trinity Fiancial's latest £1 million+ borrowing best buy table and maximum borrowing calculator.
How long does it take a lender to provide a mortgage offer?
Most of the lenders publish their service standards to confirm how long, on average, they are taking to produce mortgage offers.

If you have a straightforward financial situation with a good deposit, there is a better chance your mortgage will be agreed quickly. Unfortunately, mortgage lenders are taking longer than normal to assess applications for self-employed borrowers because they are spending more time with their checks and going through bank statements.

With 40 days left before the stamp duty holiday finishes, there is still time to get a mortgage agreed and completed, but if there is a property chain or the property searches are delayed, borrowers may miss the tax break. It is possible to secure no search insurance and search delays policies to complete, but they can be risky, particularly on larger properties in built-up areas.
| | |
| --- | --- |
| Mortgage lender | Average time to produce a mortgage offer via brokers |
| Coventry Building Society | 14 working days |
| Halifax | 10 working days |
| HSBC | 13 working days |
| NatWest | 12 working days |
| Virgin Money | 13 working days |
Source: Mortgage lender websites

Santander launches mortgages with rates starting from 1.05%
Santander for Intermediaries has launched a selection of mortgages available to borrowers purchasing a property.
The most competitively priced rate is available to homebuyers with a 30% deposit, and it is fixed at 1.08% until 2 August 2023. The product has a £1,249 arrangement fee, and the overall cost for comparison is 3% APRC.
For buyers keen to lock into a longer-term deal, Santander offers a fantastically priced 1.22% rate fixed until 02 August 2026. The product has a £1,499 arrangement fee, and the overall cost for comparison is 3.2% APRC.
Both of these deals are available for mortgages between £350,000 and £1.5 million. They have a free basic property valuation, and there is also a £250 contribution to costs. They revert to Santander's standard variable rate of 3.35% after the fixed period, and early repayment charges apply.
Santander has one of the best interest-only mortgage policies in the industry. The bank provides up to 75% of the mortgage on interest-only if you meet the lender's minimum income requirements. Part interest-only and part capital repayment mortgages are also available and popular as they help borrowers manage their cash flow.
---
Trinity Financial, a preferred partner of Winkworth, is one of the UK's leading independent mortgage broker firms. The team have strong relationships with all the providers and will scour the market to find you the very best deal. Trinity deal in all manner of products from first-time buyer to £multi-million portfolios and overseas mortgages. The guys also facilitate exclusive and often complex deals that can't be found on the high street.
If you're looking for a mortgage or require some advice please do not hesitate to get in touch with the team at Trinity.
Looking for a mortgage?