Mortgage lenders offering rates from 1.19%
Mortgage lenders have lowered the cost of their cheapest rates over the last few weeks as they aim to end the year on a high.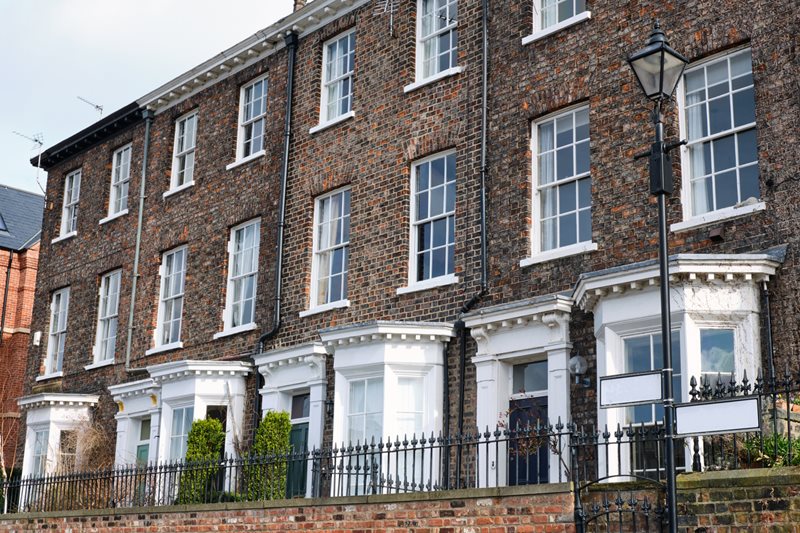 Clydesdale Bank is topping the mortgage best buy tables with a leading 1.19% purchase and remortgage rate fixed until 31 January 2023. Applicants will need a 25% deposit to qualify and the arrangement fee is £1,999. The APRC is 4% and the rate reverts onto the lenders 4.55% standard variable rate unless borrowers act to switch deals.

Clydesdale's sister company Virgin Money is offering a great longer-term rate at 1.35% which is fixed until 1 March 2026 and it has a 3.1% APRC. Applicants will need a 35% deposit to qualify, and there is a £1,495 arrangement fee. The maximum loan size is £1 million, and the mortgage reverts onto the lenders 4.34% standard variable rate.
Aaron Strutt, product director at Trinity Financial, says: "If you are planning to purchase a property there is still time to take advantage of the stamp duty holiday but time is running out to secure a mortgage and complete before the 31 March 2021 deadline.
"If your mortgage rate is coming to an end and you want to swap to another lender and release some of your equity, the lender's will accept a range of reasons including debt consolidation, paying school fees and raising deposits for second home purchases."
Santander back offering five- or 5.5-times salary mortgages to borrowers with a 25% deposit
Santander for Intermediaries is offering five or even 5.5 times single and joint salary mortgages to borrowers with a 25% deposit again.
Many of the banks and building societies have tightened their mortgage affordability calculations, making it harder to borrow five times salary.
Santander offers five-times salary income multiples to borrowers earning between £45,000 and £99,000- and 5.5-times salary to those earning over £100,000. To qualify for the more generous mortgages, applicants will need to have a 25% deposit or the income multiple is reduced to 4.45 times salary.
For remortgaging without capital raising the maximum income multiple is 5.5 times income, regardless of how much borrowers earn.
Halifax providing 10% deposit mortgages again
Halifax is the latest lender to announce it is returning to the 10% deposit mortgage market after previously pulling its low deposit rates when the coronavirus crisis hit.
Halifax's new two-year fixes undercut many of the other lenders offering 10% deposit rates. Its two-year fix is 3.54%, and the five-year fix is 3.59%. Both products have £999 arrangement fees, and the maximum loan size is £500,000. Early repayment charges apply throughout the fixed period.
The new products are only available to first-time buyers, and mortgages must be taken on a repayment basis. New build properties will not be accepted, and there will be an enhanced credit score requirement so borrowers will need a clear credit history to qualify. There is a maximum of 4.49 times income cap applied as part of the bank's affordability assessment.

Trinity Financial has access to a range of lenders with 10% deposit mortgages including Barclays, Nationwide for Intermediaries, Metro Bank, NatWest, Virgin Money and Platform.
New mortgage commitments value at 13-year high: BoE
The value of new mortgage commitments in the third quarter of this year reached £78.9bn, which is the highest level seen since the third quarter of 2007, says the Bank of England. This represents a 6.8% increase on Q3 2019's figure, which reached £73.4bn.
The data also shows that the outstanding value of all residential mortgage loans at the end of Q3 2020 totalled £1,527.3bn, which is 2.9% higher than in Q3 2019, when it came in at £1,484.6bn.
---
Trinity Financial, a preferred partner of Winkworth, is one of the UK's leading independent mortgage broker firms. The team have strong relationships with all the providers and will scour the market to find you the very best deal. Trinity deal in all manner of products from first-time buyer to £multi-million portfolios and overseas mortgages. The guys also facilitate exclusive and often complex deals that can't be found on the high street.
If you're looking for a mortgage or require some advice please do not hesitate to get in touch with the team at Trinity.
Looking for a mortgage?