Landlord checklist: how to protect your property this winter
Winter is definitely upon us, and with it, as all landlords know, comes the season of boiler problems. With energy prices rising improbably fast (global wholesale gas prices have risen by an astounding 250% since January 2021), it's time for everyone to make sure that their properties are functioning as efficiently as possible, with everything in good working order before the big freeze happens.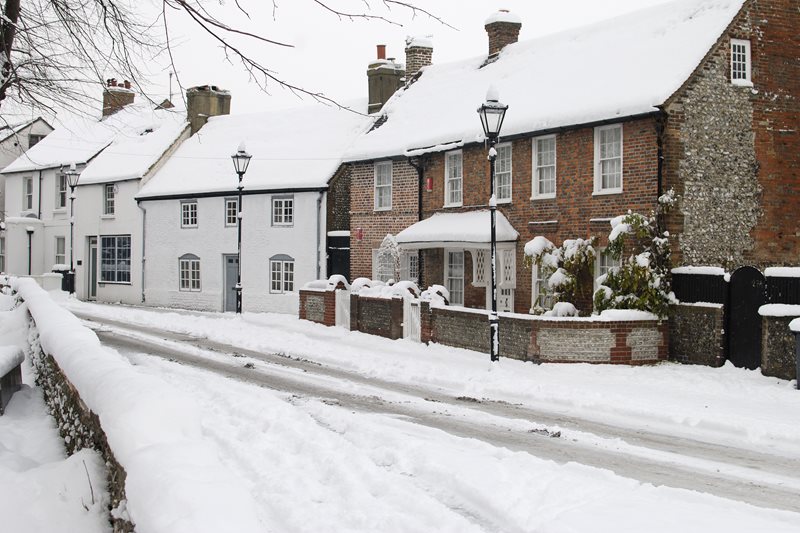 Taking preventative measures is always better than fixing problems as they arrive, and everyone wants happy tenants. Plus, private rental prices grew by 1.5% in England, 1.2% in Wales and 1.6% in Scotland in the 12 months to October 2021, so in order to maximise your rental income your property should be as attractive as possible – and in winter, that means draughts are out and warmth is in. Here's a quick list of things to consider.
1. Have the boiler serviced
This should be an annual event, and is an effective way of spotting issues before they arise - and avoiding angry tenants left without heat on the coldest day of the year. When the heating system has been in hibernation over the summer, problems can be revealed when it comes back into use. A routine annual service is always cheaper than an emergency plumber call-out – and don't forget that landlords are always responsible for boiler maintenance and repair.
2. Bleed the radiators
The system benefits from regular maintenance, optimising performance and keeping temperatures even throughout a property. Also, check that extractor fans in kitchens and bathrooms are working – without them, damp and mould problems will occur.
3. Have any chimneys swept
This is another annual event – carbon deposits from open fires or wood burners can build up quickly and chimney fires are a real risk. Remember that chimney sweeps can be very busy at this time of year. Check that smoke alarms are working too. It's better to have hard-wired smoke detectors, rather than battery operated ones: they are more reliable and can't be disabled.
4. Insulate external pipes
Make sure external pipes are well insulated, and pipes in the loft too. If the property is left empty for any period of time in winter there's a real risk of pipes freezing, which is easily avoided by covering pipes with foam sleeves, but can cause hundreds of pounds worth of damage if ignored.
5. Insulate windows and doors
Double glazing should ideally be installed as standard, but draughty windows and doors can be sealed with tape as a simple DIY job. If the loft isn't insulated, then rectifying that should be a priority.
6. And finally: check the roof
Look for any loose or missing tiles and have them fixed before tenants begin to notice leaks. Gutters will need to be cleared of leaves and debris to prevent blockages. And while you're at it, clearing front and back gardens and paths will make the place look instantly more appealing to existing as well as potential new tenants.
Are you a landlord or are thinking of letting your property? Read our handy Landlord's Guide and check out these tips, too.
Are you looking to buy, sell, rent or let?