Knowledge is power for Winkworth agents
If you are considering making the move to becoming a business owner through Winkworth, one of the major assets offered by the 100-strong office franchise network is the highly experienced head office team, who will be providing support every step of the way.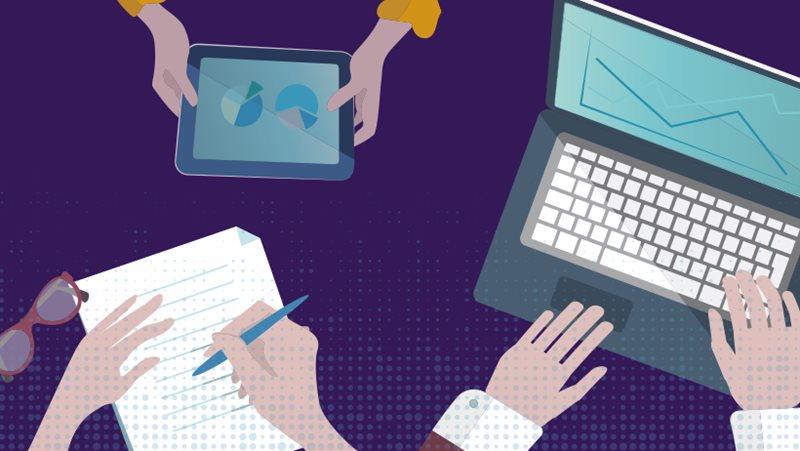 Having experts on hand to provide insights and advice is invaluable and is particularly appreciated by former independent agents, who know how much time is involved in accessing and understanding the often complex changes and new requirements.
As the property industry becomes more closely regulated, Winkworth is focusing on ensuring all staff, regardless of role, are qualified. Winkworth has a dedicated in-house Knowledge and Regulation Department, which provides in-depth briefings on the latest fiscal and regulatory changes, plus topical issues, and training to all its franchisees and their staff.
Sue Hopson heads up the team and has 25 years' experience in the property sector, offering an unrivalled breadth and depth of knowledge, to provide expert guidance to franchisees.
Her department's focus is on ensuring all staff, regardless of role, are qualified, covering more than 100 franchisees and around 800 staff across the network. Access is provided to multiple levels of training, guidance notes, legislative updates and compliance direction.
Sue and her team are currently offering levels three and four qualifications, in lettings, residential property management and residential sales qualifications. There is one place offered to each office to join the course this year, with special rates for more to join the eight-month online course, run in conjunction with Manchester Open Learning. This encompasses a weekly webinar training programme, with podcasts, test papers, and revision courses. Winkworth is aiming to have more than 100 Winkworth staff qualified this year.
There is also a leadership programme for more senior agents, focusing on management style and providing the structure needed to run a successful business.
The Winkworth Hub provides access to in-house e-learning and enables staff to book training direct as per their chosen pathway. E-learning is available 24/7 to everyone in the group covering topics such as anti-money laundering, avoiding bribery, cyber security awareness GDPR and software training.
Regular bulletins on the latest government and industry requirements are sent to Winkworth offices. Current topics have included changes to right to rent legislation and the multiple extensions to the eviction ban and extended notice periods.
Sue Hopson, head of knowledge and regulation, said: "With regulation imminent, estate agency will become a profession, which is a good thing because it means that staff will need to be fully qualified and committed to providing a service. Winkworth is determined to ensure that it continues to attract highly motivated people who want to build a career in estate agency for the long-term. The courses are proving to be hugely popular and we get excellent feedback from the staff who have taken part. The focus has been on virtual and online training over the past year and this is set to continue, as it saves time on travel and can often be undertaken at times that don't impact busy periods in the office."
If you are interested in becoming a Winkworth franchisee, contact Winkworth Franchising on [email protected]
Interested in owning a Winkworth office?