Key dates for landlords in 2021
Big changes are coming to the lettings market. These are the dates for landlords to look out for in 2021.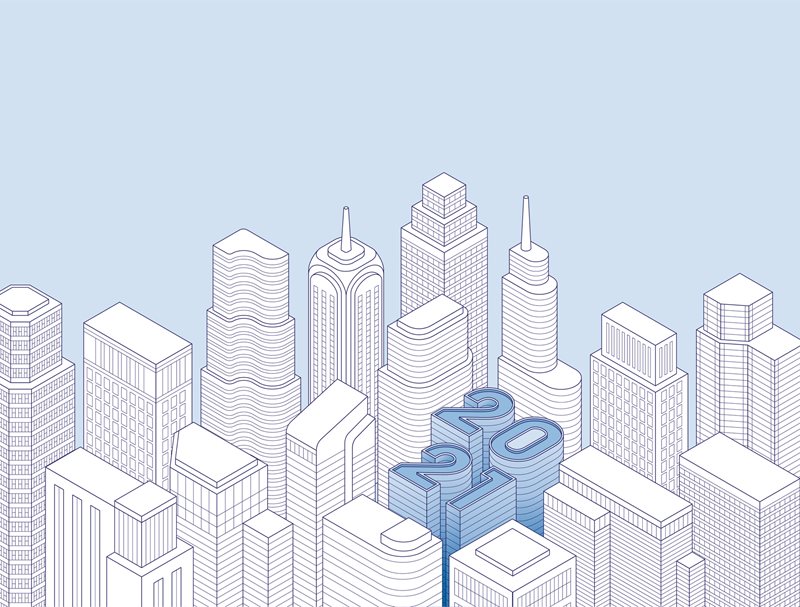 In 2020, the government introduced the Coronavirus Act which gave them emergency powers to deal with the effects of the pandemic. Helping those in precarious financial circumstances was a priority, and the property market was struck with some major, but temporary, changes. These included a mortgage holiday and eviction ban, both of which were extended as the pandemic continued.
"Last year was all about the protection of tenants and people who had lost jobs. But the government can't keep extending the new regulations — they have got to address the issues," says Suzanne Hopson, Head of Knowledge and Regulation at Winkworth. "We've seen the government really clamp down on landlords recently, for example changes to tax relief have been gradually phased in. It is vital that landlords stay educated on what is required of them moving forward."
With most of the government's emergency housing measures due to end in the spring, and plenty of brand new rules coming into force, landlords need to be prepared for what's next. Here are some of the key dates for landlords in 2021.
March
March is a key time for the property market. Not only will the stamp duty holiday end on the 31st, but so will the Coronavirus Act, and the government is yet to state whether it will be extended.
In 2020, eviction notices were extended which prevented landlords from expelling tenants unless they gave six months' warning. This was due to come to an end in January 2021 but has been extended until March, so landlords should expect a change to eviction legislation then.
Landlords should also expect the abolition of Section 21 — the ability to serve an eviction notice without reason. Landlords will only be able to evict tenants for very specific reasons, including antisocial behaviour and domestic abuse. While there is no set date for this, the abolition has already happened in Scotland as is being championed by charities such as Shelter, so the same ruling is likely to happen in England when the Coronavirus Act comes to an end.
Mortgage holidays have also been further extended and applications are open until 31 March 2021.
April
By 1st April 2021, every rental property must complete an EICR (Electrical Inspection Condition Report). Despite the ruling happening in June 2020, there has been a year-long transition period for landlords to get everything into place. Most agents have been proactive in ensuring the properties they manage have an EICR. However, independent landlords must also remember to take responsibility and get all the checks and any remedial work done by April. If not, there is a penalty of up to £30,000.
Every rental property in England also needs an EPC (Energy Performance Certificate) by April, unless your property is exempt or the work required will cost more than £3,500. From April onwards, no EPC may result in a fine of up to £5,000.
In addition, CMP (Client Money Protection) becomes mandatory in April. The original deadline was in 2020 but an extra year was given to apply the legislation.
June
The government has announced that in June 2021, new post-Brexit guidance on Right to Rent will be released. The temporary arrangements in place state that EEA and Swiss citizens can continue to show landlords and agents their passport and national identity card to evidence their right to rent until 30 June 2021. Alternatively, the Home Office's online service can be used.
Other changes for landlords to look out for:
Making tax digital
Landlords with a turnover of more than £85,000 need to start using Making Tax Digital, HMRC's online service that calculates your tax every quarter so you do not need to fill out a tax return. There is no clear deadline for this yet, but it is set to be sometime in 2021.
Property licensing
Most rental properties in London need a property license. If you don't have one, the penalty is repayment of rent, which offers tenants an incentive to report landlords who aren't complying. This tool allows you to check whether your rental property needs a license.
Are you looking to buy, sell, rent or let?