Looking for a project? We ask whether buying a doer-upper is still a reliable way of making profit
Everybody's doing work to their properties. Builders and materials are in short supply and houses obscured by scaffolding are a common sight. Optimising our living space is a national hobby, especially now that we've spent so much time in it. But is it still possible to buy a property, do it up and make a significant profit on it, like it used to be?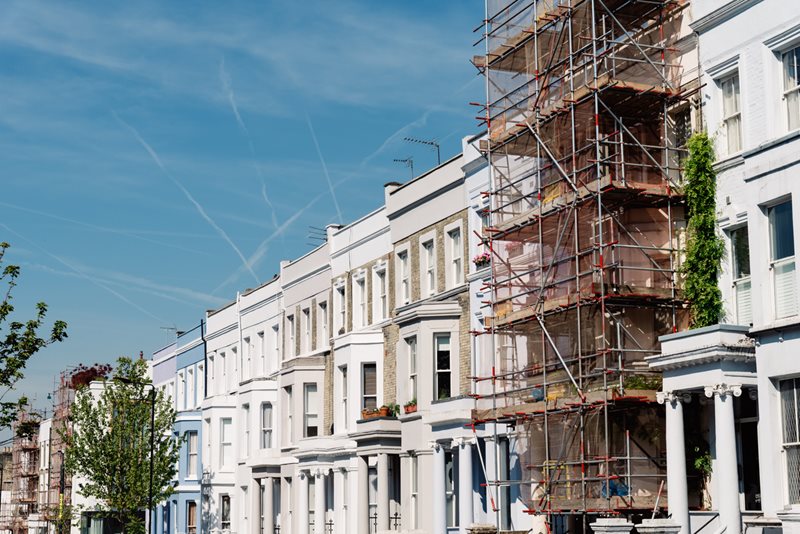 Yes – and no, seems to be the answer. Claire Markwell of Winkworth in Devizes is realistic. She says: "Our parent's generation were the last really to have been able to buy property and sell it on a huge profit. Things are very different now and the whole business of moving house has become a costly enterprise, resulting in staying put for longer and making the most of the properties we are able to buy." She believes that refurbishments are mainly about improving your own space, rather than seeking profit. However, she also says that it's possible to increase the value of our homes without really doing very much. "As agents, we have a shorthand term: a house that has been 'Farrow and Balled' is one that has been painted in smart colours, had the floorboards stripped and polished, has granite tops in the kitchen and marble in the bathroom, plantation shutters and LED lighting. The cost is relatively modest but increases the value hugely."
On the other hand, one person's 'Farrow and Ball' makeover might be another person's nightmare. Hamish Allan of Winkworth in Islington points out that if you're buying a house with a view to living in it for 10 years or so, you might not want to pay a premium to live with someone else's decor. When buying a house as a project, the money you can save on stamp duty on a cheaper, unrefurbished house might cover the cost of a new bathroom. And in terms of renovations, a loft conversion is a cost effective move. "For about 50 grand you can turn a house with three bedrooms and one bathroom into a four bedroom, two bathroom property by adding a dormer conversion." A master bedroom and bathroom in the loft will always add value and desirability, he maintains.
Ultimately, says Hamish, the question is: "Are you doing renovations for yourself or are you trying to factor in capital increase?" He argues that the best ways of maximising return are "by maximising internal space according to the expectations of buyers in your area." In short, it depends on where you are. In Wiltshire, Claire says: "Taking on a real project is not as common as it once was. The increased cost of materials plus the brutal VAT on top can often make a substantial refurbishment unviable, particularly if you are having to hire in contractors rather than doing the work yourself." In London, a side return extension is an expensive option per square foot, but is according to Hamish very worthwhile because it increases desirability 'tenfold' when selling.
Ultimately, it is completely possible to add value to your home – and it is enormously satisfactory to have an updated valuation from a local agent to confirm all your hard work afterwards.
Are you looking to buy, sell, rent or let?