Inspirational insights for International Women's Day
To mark International Women's Day, four Winkworth franchisees have shared their invaluable insights to inspire future women business owners.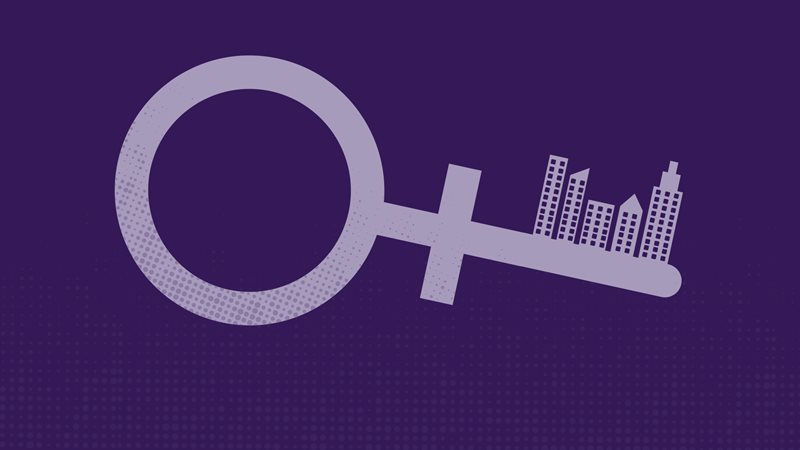 We asked: What is the most important lesson you have learnt during your career so far that you would have liked to have known when you were starting out?
Shilpa Bathija is co-director of Winkworth Kingsbury in north London. Shilpa has over 15 years' experience in sales and is an expert in using social media to get ahead of the competition.
Shilpa says: "The most important thing I have learnt is to accept change and welcome it. Change has always been the reason why I have progressed every step up my career ladder. In the initial stages of my career, I used to dread changing jobs, timings, locations. But as maturity crept in, I realised that every bit of change created new opportunities in my life and took me down a better path. I have never ever come to a dead end and still believe that there are innumerable opportunities around every corner. I am super excited to see what the next stage in my life will bring me and what new avenues are in front of me."
Donna Pearson runs Winkworth Canterbury in Kent. Donna has worked in estate agency for over 26 years, progressing her career with roles including branch manager and area director. Donna took over Winkworth Canterbury as a partner as the next natural step to take in her career.
Donna says; "If I could talk to myself before I purchased the business, I would say go for it. Like me, if you have worked hard, you are an expert in your field, you have done your homework, you have been working for someone else, now it is time for your hard work to be rewarded. Get a good team (someone like yourself) around you, that you can build on, and trust to come on this journey with you, and don't doubt your own skills and abilities. I started part time with an estate agency, typing up property details and lettings agreements, I just loved the job and the world of property, and just wanted to learn more, be better and the steps kept going up and up, until now I own my own business. I have now been doing the job for over 30 years and still get that buzz when a deal is done, when you have achieved the next goal. I believe that, ultimately, the only thing a business owner wants is to continue to have the appetite for learning more, doing better and building a sound and local business with a good reputation."
Natasha Firman is a chartered surveyor and has been working in the property industry for nearly 20 years. She spent 12 years working in the banking and finance sector, specialising in the UK residential market. She is now the franchisee of the Winkworth Tunbridge Wells office.
Natasha says: "Being female is an asset. So many times I have come across women with views that being female hinders you through business, I disagree. Yes, a lot of top jobs do go to men, but now more than ever women are being given that chance, but only if you are really good at what you do. Work hard and you will make it to wherever you want to go, but embrace being female. The key is that we think and work differently to most men and that difference is now what is beginning to be recognised."
Lisa Jacobs worked as a PA and in sales in the equestrian industry before moving into the property industry 10 years ago. She is co-director of the Winkworth Devizes franchise where she is building the lettings and management side of the business.
Lisa says: "I think the most important lesson for me has been to trust my instincts. I've learned over the years that they are rarely wrong and serve me well! If I were able to go back and give my younger self one piece of advice it would be to tell myself that I'm more capable than I think I am. Confidence and belief in oneself is the most important thing to nurture. You will get things wrong but when that happens, it will become the most valuable of lessons. I have learnt to enjoy the mistakes, put them right and gain wisdom.
"I think the other most important lesson I've learnt is that everyone I meet has their own story. Be nice and listen before judging them. If people are unpleasant, it's usually because they are suffering in some way and I've learnt not to be defensive or offended – that has served me very well and often helped them in the process.
"Working for yourself is enormously rewarding but it can also be very scary. You are responsible for the jobs of others as well as the burden of red tape and compliance – particularly in our industry. But all this is balanced by the enormous rewards of the service you offer which helps so many people in so many ways every day, as well as the flexibility and financial rewards when it goes well – which it will, if you trust your instincts and believe in yourself!"
Interested in owning a Winkworth office?