Inside Scoop: Winkworth agents on the UK Lettings Market
Winkworth agents offer the inside scoop on the UK lettings market and the factors potential and current tenants need to be taking into consideration.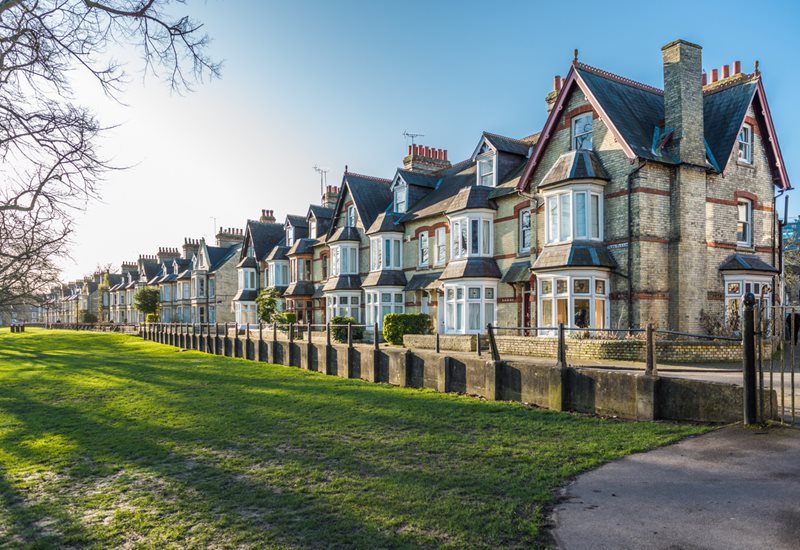 Across the UK, demand for rental properties is on average 33% higher than pre-lockdown, and 25% above 2019 levels. A number of factors have contributed to this, including economic uncertainty caused by the pandemic, house prices growing on average by 1.6% from August to September 2020 and priorities changing due to the significant rise in home working. There is a desire for better quality living spaces with gardens and home offices, and rental properties with these are in high demand.
With a potential second lockdown looming, renting is a flexible and less financially demanding option for those looking to make a move. Here, Winkworth agents offer the inside scoop on the UK lettings market and the factors potential and current tenants need to be taking into consideration right now.
Be organised
Before beginning your search, decide what your exact requirements for a rental property are. For example, do you have children that need to be within walking distance of a school? Is having a parking space a dealbreaker? Would you like to be near a gym? Finding the right property to suit your lifestyle is key.
Even things like shower pressure should be kept in mind, advises Carl Burgess from Winkworth Shepherd's Bush: "Make a list of things that are important to you and refer to it when you go to viewings." This will keep you focused on your priorities and ensure that the property has everything you need.
Narrow down your location
A wide search location will give you more to choose from when searching for a rental property. However, as Carl points out, casting your net too wide may cause confusion.
"Do some research and try to narrow down the area you are looking in as much as possible. Searching in lots of areas is confusing and it will be difficult to know if you are getting good value." Using an online search tool will help with this, as you can directly compare properties before seeing them in person.
"It is also important to view as many properties as you can in your chosen area. "The more you look, the better you will understand the market and the prices," says Carl.
Be prepared to act quickly
If you find a property you love, don't hang around. According to Ben Jesty of Winkworth Westbourne, demand is far outstripping supply in the Bournemouth area and tenants should act sooner rather than later.
"Many of the properties we launch have in excess of 50 enquiries within the first 48 hours, so lots of tenants miss out on their next home," says Ben. When against the clock in a competitive market, be flexible and ready to view a property at short notice.
"Check the websites daily and have an email ready to send to the letting agent. It needs to include who the property is for, details of their employment, the dates they need to move by, how long they require the tenancy to be, if they have any pets and any other special requirements they may have." By doing this, you are likely to be the first contacted to arrange a viewing.
Building a good relationship with your agent will help you secure your dream property - they'll appreciate that you're serious about making the move and will have a deeper understanding of your requirements and lifestyle.
Check costs
Thanks to the Tenant Fees Act, which banned letting fees and capped deposits on all new or renewed tenancy agreements signed on or after 1 June 2019, it should be obvious what the upfront costs of renting a property are. However, Council Tax varies depending on the home and area, and could help you decide between two properties.
"Council Tax is out of date as it is based on what the value of the property was in April 1991," explains Carl. "Many older properties that have been subsequently extended will have much cheaper Council Tax than newer properties, so check how much it is as there could be a big difference."
Always keep your budget in mind, and remember that along with Council Tax, most household bills aren't included in rental fees either. Work out your budget and calculate what you can afford before starting to view potential new homes.
Build a good relationship with your landlord
Building trust with your landlord is key, and they will be more flexible in return. For example, if you would like to change the carpets or keep a pet, they are much more likely to agree if you have a good, honest relationship. Lucinda Richardson of Winkworth Notting Hill says, "Landlords are increasingly realising the value of good, long-term tenants who are settled, pay their rent on time and look after the property."
The three-month eviction ban, which ended in September 2020, was a great help to tenants during the Coronavirus lockdown. But it is still important to keep your landlord up to date with your financial situation, as they may be able to help soften the blow caused by Covid-19. "There has never been such a quick shift in circumstances and both landlords and tenants are in the same boat," says Lucinda. "We've seen landlords happy to help established tenants through these hard times if they commit to staying in the property."
Are you looking to buy, sell, rent or let?