It's unavoidable: our homes need to be more energy-efficient. What needs to change?
While trying to reduce our carbon emissions and achieve carbon net zero by 2050, the government has been inputting several new schemes and rules, including minimum EPC ratings on homes and grants for low carbon heating solutions to replace gas boilers. So what does the government's new heat and buildings strategy mean for property and what can you do?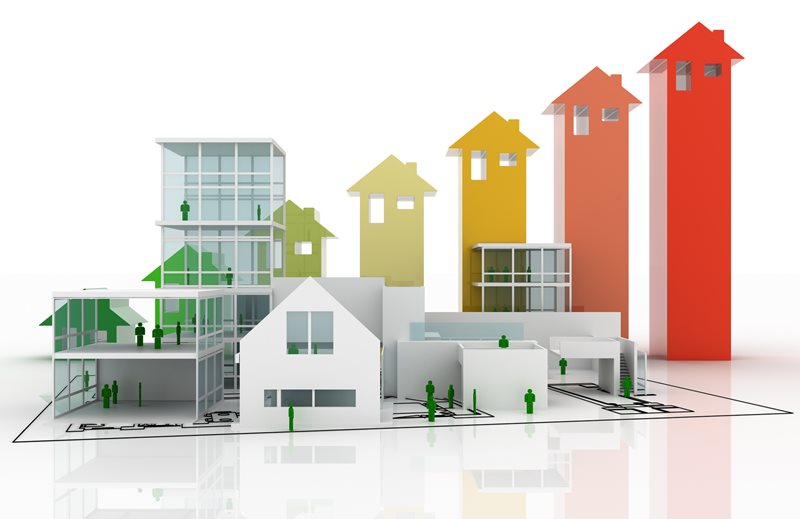 Our households are responsible for a shocking 40% of the UK's total carbon emissions. It's mostly down to the way we heat our homes, and the way we let that heat escape. Much of our housing stock is Victorian, which often means a lack of wall and insulation, plus draughty single-glazed sash windows. But the main culprit is the carbon-intensive gas boiler, so there's a clear need for everyone to move away from using fossil fuels as a means of heating homes.
What's the solution?
The government has set a target for as many homes as possible to achieve an Energy Performance Certificate (EPC) rating of C by 2035, and will make this a requirement for all new tenancies by 2025. Furthermore, the new Heat and Buildings Strategy aims to eliminate fossil fuels in our homes as part of its wider target to achieve carbon net zero by 2050. The plan is to scrap gas boilers altogether, and replace them with low carbon heating solutions such as heat pumps, and for these solutions to be made affordable for everyone. To this end, Boris Johnson has announced grants of £5,000 for people who will install heat pumps under a £450 million Boiler Upgrade Scheme. The grants are set to become available to homes from April 2022, and will run for three years.
What is a heat pump?
Heat pumps are installed outside, where they can absorb heat from the air, ground or water around a building. They send heat compressed from liquid to radiators and hot water cylinders. Because they produce around three times as much energy as they use, they are extremely efficient, Air pumps are the most common type; they can run for long periods of time and are no noisier than a fridge. Heat pumps are relatively little used in the UK, but they're common in Canada and Scandinavia, where temperatures fall very low. The target is for 600,000 units to be installed in the UK by 2028.
I recently bought a new boiler – what do I need to do?
If you are one of the 29 million households to use a gas boiler, you will need to upgrade. However, the idea isn't to scrap new and working boilers, and the scheme won't go far enough to include every boiler. Friends of the Earth branded the plan "a start, but not a very good one." Their spokesperson Mike Childs explained: "£450m delivered via individual £5000 grants means 90,000 heat pump installations over three years. That just isn't very much, and won't meet the Prime Minister's ambition of 600,000 a year by 2028." If your current boiler isn't in need of an upgrade now, advice is to do nothing yet.
My boiler needs replacing – how do I apply for a grant?
The Government is yet to announce precise details of how to apply for the grant, which will be available to homeowners in England and Wales from next April. Currently an air source heat pump costs between £6,000 and £18,000, depending on the type of the pump and the size of a property. The Prime Minister said: "Our new grants will help homeowners make the switch sooner, without costing them extra, so that going green is the better choice when their boiler needs an upgrade." So watch out for details of how to apply, and get in quick.
What else can I do?
There are several steps you can take to improve your home's EPC rating. EPCs are needed whenever a property is built, sold or rented, and ratings range from A (most efficient) to G (least efficient). Insulating your loft and installing double glazing are the most obvious things to do, while switching to low energy lighting and upgrading to smart heating controls will also make a difference. Even small things such as insulating water tanks are worth doing. Every one of us needs to take action to make sure these targets are met.
Are you looking to buy, sell, rent or let?