Could you play a key role in Winkworth's expansion plans?
Winkworth is planning to open five new offices this year, Chief Executive Dominic Agace revealed in the company's 2020 results published this week.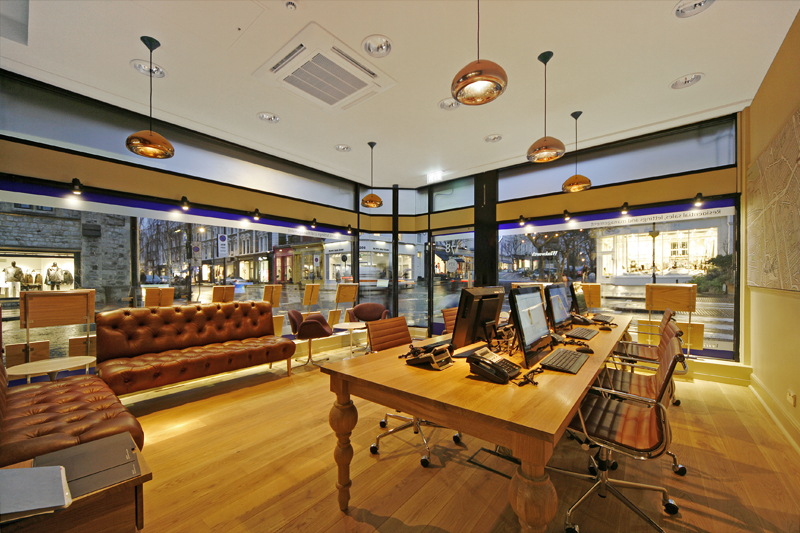 Writing in the annual results report, Dominic stated: "Our business model was tested by extreme conditions in 2020 and proven to be very robust. The benefits of local expertise, highly motivated managers and a state-of-the-art digital platform meant that we were quick to emerge from lockdown and improve our market share. While challenges remain, we expect to see an increase in activity in 2021 and we are well positioned to further grow our network and respond to the evolving needs of our customers."
He added: "Despite the challenging market conditions, we were able to open two new franchises in Long Melford and Bagshot, with a new office in Hellesdon in 2021. We have several further offices scheduled to open in 2021 and maintain our target of opening five new offices per year."
With the annual results showing Winkworth on a strong footing, Dominic considers the outlook for the rest of 2021 to be positive, citing the government's intention to continue to support home ownership, the extension of the existing stamp duty holiday until June and on purchases up to £250,000 until September, as well as committing to help first time buyers by guaranteeing support on 95 per cent mortgages.
He said: "With a successful vaccination campaign making great progress, and as travel and non-essential shops and hospitality open again, we expect the residential sales market to continue to show healthy momentum. After several years in the doldrums due to Brexit uncertainty, and backed by a proactively supportive government, the prospects look positive, albeit that affordability constraints in London will limit price growth."
The appeal of owning property in central London will return, regaining its safe haven status and attracting significant investment once international travel resumes. Rentals demand should also recover as young professionals return to city living and the re-opening of borders brings back international students, reversing some of the price declines seen in 2020. Supply may be limited by landlords selling down their portfolios after the difficulties of the last 12 months and the stricter legislative requirements now in place to discourage marginal participants.
He concluded: "In the first quarter,we have seen a strong uptick in sales agreed and a very encouraging increase in applications for both sales and rentals. We anticipate an increase in transactions this year and Winkworth is set to benefit from this, as a more active market encourages agents to set up and manage their own agency. Franchising under a top-quality name is the safest and quickest way to do this."
Winkworth is now actively seeking potential new franchisees to play a key role in the expansion of the 100-strong office network.
You may be part of a large corporate or a small independent agency and, like many people, have considered a change of direction during these past few months, which have thrown up challenges on many levels, whether at work or in personal lifestyles.
Winkworth offers the opportunity to start your own business and reap the rewards directly from its success, while benefiting from the first-class support provided to franchisees.
With a track record of 40 years of experience, we were the first franchise agency in the UK and have enjoyed outstanding success and are listed on AIM. There is a Winkworth franchise in many strategic locations – with 60 offices in London, and Winkworth offices in towns and cities across the South-east and in the South-west, Central and Eastern England.
Winkworth has an unrivalled offering of heritage, from our beginnings in 1835, combining prime market share with an agile approach. We offer our new franchisees the opportunity to become an integral part of a highly regarded brand and strategic office network, with excellent back office services to support your growth.
You would be at the helm of your own estate agency business yet with first-class training, recruitment, compliance, IT and marketing and PR services provided by Winkworth's central team. Winkworth's China Desk and European operations can provide introductions to international clients interesting in prime UK property.
To find out more, contact Winkworth Franchising on [email protected]
Interested in owning a Winkworth office?