Buy to Let: What landlords need to know
Winkworth agents share their insights into the 2020 buy to let market and provide useful advice for landlords looking for up to date information.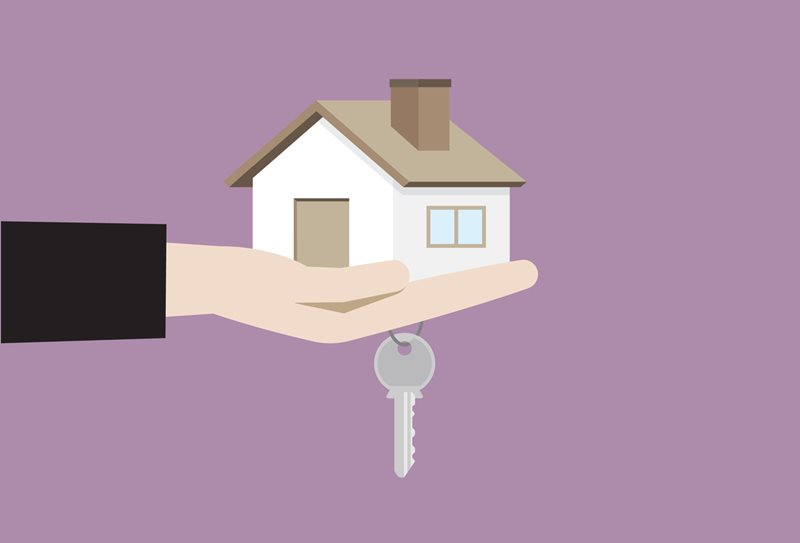 The Buy to Let landscape has changed dramatically over the past few years. A number of new government regulations have been introduced which, along with the impact of Covid-19, means it's more important than ever for landlords to stay informed.
New regulations
Several new rules have been gradually phased in since 2017, significantly changing the Buy to Let market and impacting landlords' profits. For example, the 2019 Tenant Fees Act placed a cap on the fees that landlords were allowed to charge tenants, protecting them from additional hidden costs. In addition, landlords used to be able to deduct Buy to Let mortgage interest payments from their taxes, however since April 2020, this is no longer the case. It is also now mandatory for all rental properties to have an electrical safety certificate and an energy grade of E or above, improvements for which can cost up to £3,500.
Stewart Boyd of Winkworth Kensal Rise advises landlords to proceed with caution and seek professional advice. "Legislation has been frequently changing and some landlords are struggling with how to deal with it," he says. "Landlords need to be clued up and see this as a profession rather than something on the side, or just keeping a property as a pension pot. Get help from agents who deal with this sort of thing every day so you don't get caught out by the new regulations."
Effects of the pandemic
Unsurprisingly, Coronavirus has also impacted the Buy to Let market. On 29 August 2020, eviction notices were extended to six months in order to protect those financially affected by the pandemic. Aaron Priscott of Winkworth Kensal Rise says, "A lot of landlords don't realise that they legally have to give six months notice to tenants. Of course, tenants may move out of their own accord but we have seen some landlords getting caught out. Instead of waiting the full six months, landlords could perhaps offer tenants an incentive to leave."
Stewart states that in the Kensal Rise area of London, there is a third more stock on the market than usual due to Covid-19 and people are moving back to more traditional methods of letting. "Landlords who were previously working alone or renting to tourists via platforms like Airbnb are now coming to Winkworth to get help because international tourism has grinded to a halt. The market is slow."
By contrast, Mark Newman of Winkworth Leigh-on-Sea reports that there are far fewer properties available to let in his region. "We have far fewer tenants giving notice and moving, resulting in fewer properties being available. For every new listing we are getting 40 to 50 enquiries, which means that landlords are able to charge a higher rent as there is so much demand." This slightly makes up for the increased fees that landlords now face, however Mark admits that "It is still more costly than ever to be a landlord."
Price properties correctly
As well as hiring an agent to help you navigate frequently changing regulations, Carl Burgess of Winkworth Shepherds Bush explains that it is vital landlords choose the right agent who can help them price the property correctly. "Vacant periods are the enemy. Each week that your property is empty, you lose around 2% of the year's rent, which is why it's important to get the price right," Carl says. "In addition, if you charge a higher rate, the tenant will not stay long term and are likely to be more demanding if they know that they are overpaying." Instead of picking the agent with the lowest fee and highest rent, Carl advises choosing an experienced agent that really cares about your home.
Presentation is key
Presentation is more important than ever. If a prospective tenant is being shown four or five homes in one day, yours needs to stand out. Aaron says, "During the first lockdown, garden space was key but now we are seeing space to work from home and a better finished home as higher priorities for tenants."
Carl also advises making improvements little and often so you don't suddenly get caught with a big renovation: "If it is a long term investment, have a long term plan. For example, you could redecorate one room each year, or replace the kitchen every 15-20 years. Too many landlords let it slip and before you know it the property is struggling to let for even a cheap price." Keep on top of cosmetic changes to avoid the need to modernise when you haven't financially planned to.
Overall, while the new government rules positively impact the quality of life for tenants, some landlords are struggling with higher costs. This, along with the pressures brought along by Covid-19, means that it is vital to have established, professional agents on board to help manage your properties and keep abreast of the shifting market.
Extra top tips
Top tips for landlords from Carl Burgess, Director of Winkworth Shepherd's Bush
When the market gets tough, the best properties hold their value. Make your property desirable and it will always let quickly and for the best rent.
Don't be greedy! It is often a false economy. Landlords that are holding out for a high rent often don't get it, and even if they do the property could be left empty for weeks or months first. For every week your property is vacant you are losing around 2% of your annual rent – so an empty month is 10% lost. Plus you will be responsible for the council tax, and you'll have the stress of worrying while it is empty too.
Be mindful of the timing of your lease and break clause. If a tenant is negotiating a request to break in December, this could be a bad time to be re-renting your property. Speak to your agent, ask them about the best time and worst times – and consider this when negotiating the lease terms.
When choosing an agent to manage your property, ask them more than just what their fees are. Find out where their management is based, what typical cost of works are and request some examples like a plumbing call out charge or rate per hour – and enquire about any extra fees.
If you self-manage the property, ensure that conduct visits and inspections of the property take place at least once a year, preferably twice. This will enable you to pick up issues that have not been reported before they become bigger problems.
Are you looking to let your property?